Free Webinar: Accessibility and Universal Design in Career Transitions Programming and Services with Frank Smith on November 15, 2019
Free Webinar: Accessibility and Universal Design in Career Transitions Programming and Services
Date: Friday, November 15, 2019, 12:00 pm – 1:00 pm ET (check your time zone here)
Presenter: Frank Smith, National Co-ordinator, NEADS 
Cost: Free
Overview
CERIC supported the National Educational Association of Disabled Students (NEADS) to carry out a nationwide research initiative in order to understand the current best practices around accessibility, accommodation and universal design in career education of post-secondary students with disabilities, as well as the gaps in service delivery and professional development that may exist for career educators working with this population. This project is unique for its focus on accessibility and universal design in the career education/career transition space.
What Can You Expect to Learn?
While there has been progress in advancing inclusion for students with disabilities in Canadian colleges and universities, there is still work to be done to reduce structural barriers, discrimination and alienation from access to career education and work-integrated learning, according to the Final Report of a CERIC-funded project undertaken by the NEADS. The report, Accessibility and Universal Design in Career Transitions Programming and Services, finds that students with disabilities need greater opportunities to build their skills and career-related experience, whether through co-op placements, mentorship or volunteering.
Webinar Learnings:

Importance of combined academic and career-related experience for disabled students in college and university programs
How career professionals on campuses can foster opportunities and break down barriers for disabled students and graduates
Challenges for persons with episodic disabilities in post-secondary and employment experiences
Opportunities and advantages to hiring persons with disabilities who have post-secondary education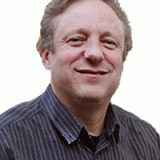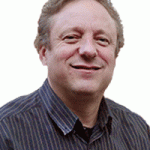 Frank Smith has been the National Co-ordinator of the National Educational Association of Disabled Students (NEADS) since 1986 when the group was founded. NEADS is the only non-governmental organization of its type in Canada that represents post-secondary students and graduates with disabilities, with a mandate to support full access to college and university education nationally. In over 33 years of service to the organization, Frank has been part of a team that has conducted and published groundbreaking research into access and accommodation issues as they apply in Canada's colleges and universities. The numerous reports that Frank has co-written and edited with NEADS' consultants, advisors and board members can be found on the main NEADS website: www.neads.ca.
Final Report: Accessibility and Universal Design in Career Transitions Programming and Services