Free Webinar: Hope-Centred Career Interventions – June 5, 2017 with Dr Norman Amundson and Tannis Goddard


Presenters: Dr Norman Amundson and Tannis Goddard
Date and Time: Monday, June 5, 2017, 12:00 pm – 1:00 pm ET
Cost: FREE
All registered participants will receive a link to the recording of the webinar.
In this free webinar, the presenters will share their hope-centred career development model and briefly describe their CERIC-funded research with unemployed clients using face-to-face and online interventions. The research results were statistically significant and highlight the effectiveness of using a Mattering approach in conjunction with the Hope-Centred Career Inventory and targeted interventions.
What you will learn:
Understanding the Hope-Centred Career Development Model – including the competencies related to increasing and developing hope
Acquiring an overview of a field-based research study
Learning about similarities and differences of face-to-face and online career development learning
Being informed about "mattering" and how it contributes to client success
Gaining introductory knowledge about the Hope-Centred Career Inventory
Being introduced to intervention activities such as Walking the Problem, Career Flow, Circle of Strengths, Two and Three Chair Problem Solving, and Staying Afloat.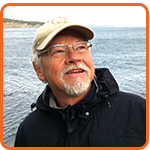 Dr Norman Amundson is a Professor in Counselling Psychology at the University of British Columbia. He has written many articles and books, and has given numerous presentations, workshops and seminars at national and international conferences. Dr Amundson has received a number of professional awards including an honorary doctorate from the University of Umea, Sweden.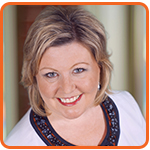 Tannis Goddard, MA, designed and oversaw the delivery of federal and provincial career programs for 25 years, through Training Innovations. Now, as CEO of MixtMode, she shares her expertise with governments as they consider effective service delivery models and helps organizations develop high-impact f2f, online, and blended career services. Tannis is completing her PhD related to the use of technologies within career interventions at the University of Warwick, UK.