Free Webinar: Pinasuutitsaq – An Intervention Guide for Career Development Practitioners Working with Inuit – November 21, 2017 with Sophie Mathers

Presenter: Sophie Mathers
Date and Time: Tuesday, November 21, 2017, 12:00 pm – 1:00 pm ET
Cost: FREE
All registered participants will receive a link to the recording of the webinar.
Indigenous peoples represent an emerging clientele in the career development field, yet their needs for socio-professional integration remain quite unknown. Their unique reality requires a multidimensional approach that takes into account their cultural, social and economic specificities. Given the absence of specific reference guides or tools to foster the integration and ongoing employment of Inuit peoples, AXTRA (formerly known as RQuODE) committed to field-based research documenting interventions with Inuit clients in northern communities and urban contexts. This led to the creation of a CERIC-funded reference guide tailored to support career development practitioners in their work with Inuit and, with certain adaptations, to other marginalized clientele.
This webinar will present some of the key strategies presented in the guide and demonstrate its relevance with concrete examples.
Join us to:
Discover new strategies that can be used with marginalized clienteles
Increase your understanding of and sensitivity to the Inuit culture and their context
Learn about the specificities of the Inuit clientele, and its impact on career development services
Explore the guide and some of the strategies developed to optimize your interventions with Inuit
Identify strategies relevant to your practice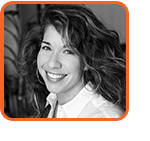 Sophie Mathers is a Career Development Consultant, and has been working with the Inuit and Cree Governments on the capacity building of their front-line workers, for the past eight years. She lived in Inukjuak for three years and had the chance to train the Inuit Employment Officers of all Nunavik communities. This experience allowed her to gain concrete experience on the reality faced by counsellors working with Inuit clientele. She has been working on the development of employment services for northern Quebec communities ever since. Sophie is also completing a Master in Career Counselling degree at Sherbrooke University, and worked on both phases of the Ivirtivik research project with AXTRA (RQuODE).