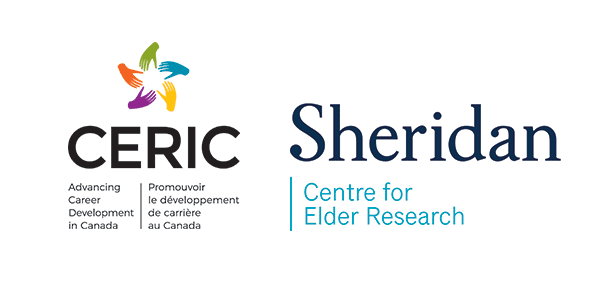 Free Webinar: Senior Entrepreneurs Matter: Who Are They, What They Need, and How You Can Help – September 18, 2018 with Pat Spadafora and Lia Tsotsos
Presenters: Pat Spadafora and Lia Tsotsos
Date and Time: Tuesday, September 18, 2018, 12:00 pm – 1:00 pm ET
All registered participants will receive a link to the recording of the webinar. So even if you are unable to attend the webinar, you will still be able to access all the learning.
In our current era of longevity the realities of aging have changed, but attitudes, especially about work and retirement, have not kept pace. Despite the growing number of older adults pursuing entrepreneurial activities, this cohort has been largely ignored in entrepreneurship research and by funders or service providers. A new CERIC-funded research study, The Status of Senior Entrepreneurship in Canada, addresses gaps in knowledge about Canadian entrepreneurs 50+ by investigating the experiences, needs and interests of senior entrepreneurs.
The results of this work from the Sheridan Centre for Elder Research could help improve and/or enhance current services and supports, or motivate the creation of new resources that empower older adults to achieve success for themselves and contribute to the broader Canadian economy. A greater understanding of this growing demographic will be of benefit to career development professionals, financial advisors, life coaches, regional business leaders and other individuals who support entrepreneurship in Canada.
This webinar will share a snapshot of results and key recommendations based on this study about senior entrepreneurship. Specifically, participants will learn about:
Common themes and trends relating to the entrepreneurship journey from the study's 180+ participants
Gaps in service and support identified by older entrepreneurs
Challenges faced when engaging with this demographic and related stakeholders
Key recommendations about how to better serve and support older entrepreneurs

Pat Spadafora was a Professor at Sheridan College for nearly 25 years and, in 2003 founded the Sheridan Centre for Elder Research as an interdisciplinary, on-campus applied research facility. In 2017 she left Sheridan to start Kaleidoscope Consulting, a company dedicated to changing the way we view aging.

Lia Tsotsos was appointed Director of the Sheridan Centre for Elder Research in January 2018 after nearly seven years as the Centre's lead researcher. She holds a PhD in neuroscience from McMaster University and an undergraduate degree in Kinesiology and Health Science from York University.