Webinar Series: Strengthening the Skills of Career Development Leaders – March 1, March 22, April 5 & April 19, 2016 with Roberta Neault, Deirdre Pickerell, Tannis Goddard, Tom Burnell, and the BC Career Development Association
Presenters: Roberta Neault, Deirdre Pickerell, Tannis Goddard, Tom Burnell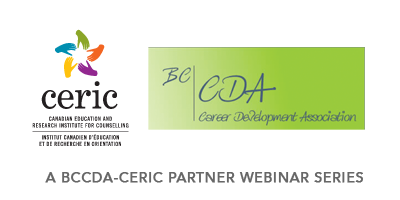 Date and Time:
Tuesday, March 1, 2016, 12:00 pm – 1:00 pm ET
Tuesday, March 22, 2016, 12:00 pm – 1:00 pm ET
Tuesday, April 5, 2016, 12:00 pm – 1:00 pm ET
Tuesday, April 19, 2016, 12:00 pm – 1:00 pm ET
All registered participants will receive a password-protected video recording of each session, available for two weeks from its live broadcast date in case you miss one.
Cost:
Single Session BCCDA Member: $35
Single Session Non-Member: $45
Full Series BCCDA Member: $119
Full Series Non-Member: $159
Although each webinar in the series will be self-contained, it is highly recommended that participants register for all four as the presenters will refer to, and build upon, topics and examples from previous sessions.
Leaders in the career development sector have diverse educational and professional backgrounds. Some who have come up through the ranks of front-line practitioners bring limited training in management or leadership; others from outside of the sector bring strong leadership competencies but have limited sector-specific knowledge or skills. In an increasing complex context of career development programs and services, leaders need a unique combination of leadership and career-related competencies.
This 4-part webinar series, facilitated by a panel of leaders within the career development sector, is designed to provide emerging and established leaders with an overview of leadership competencies for diverse contexts.
Session 1: Tuesday, March 1, 2016, 12:00 pm – 1:00 pm ET
In Part 1, Leadership 101, participants will leave with a broad overview of leadership competencies and a big picture look at leadership across such diverse contexts as leading small teams, mid-sized organizations, or large and complex professional associations.
Session 2: Tuesday, March 22, 2016, 12:00 pm – 1:00 pm ET
In Part 2, the focus will be on Policy, Program Design, and Proposal Writing. Participants will leave with an enhanced understanding of the important interactions between these key elements.
Session 3: Tuesday, April 5, 2016, 12:00 pm – 1:00 pm ET
In Part 3, the focus will be on Leading People and Partnerships. Participants will leave with an understanding of the significant role of human resource management at all stages from recruitment and employee development through to gracious exits. The unique challenges of managing people within strategic partnerships will also be addressed.
Session 4: Tuesday, April 19, 2016, 12:00 pm – 1:00 pm ET
Finally, Part 4 will focus on Operational Logistics, Fiscal Management and Evaluation. Participants will leave with practical tips and techniques for keeping organizations and career-related projects on track.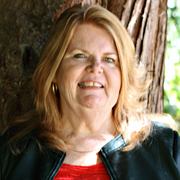 Roberta Neault, PhD, CCC, CCDP, GCDFi, is President of Life Strategies Ltd. and Associate Dean of the Faculty of Behavioural Sciences at Yorkville University. Recipient of the Gold Medal and Diamond Pin Award for international leadership in career development as well as the Stu Conger Award for leadership in career development and career counselling in Canada, Roberta has played leadership roles in small businesses, large institutions, boards for local and international professional and business associations, and a variety of advisory committees and editorial boards. An oft-invited author, speaker, trainer, and consultant, Roberta's strengths lie in her professionalism, infectious enthusiasm for empowering individuals and organizations, and "hands-on" experience working with diverse groups of people.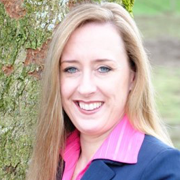 Deirdre Pickerell, PhD, CHRP, GCDF-I, is Vice-President of Life Strategies Ltd. and recipient of the 2014 Stu Conger Award for Leadership in Career Development and Career Counselling and the 2006 Human Resources Association Award of Excellence. She has authored/co-authored peer-reviewed journal articles, books, training guides, curricula, and research reports. She was instrumental in establishing the Global Career Development Facilitator (GCDF)-Canada credential and helped the National Employment Counseling Association (NECA) to develop and launch a GCDF-US training program online. Her work focuses on educating career practitioners/counsellors and consulting with small to large organizations, non-profit, community-based agencies, and governments on a broad range of career-related topics. In 2015, Deirdre led Team Canada at the 8th International Symposium on Career Development and Public Policy.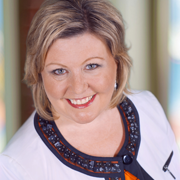 Tannis Goddard, MEd, is the founder and President of Training Innovations, a career development organization that delivers community-based career services in British Columbia. Tannis has a keen interest in supporting Career Professionals to learn and grow in their practice. Tannis has also pioneered the use of online technologies within Career Development Services and now provides consulting support to governments and career agencies related to effective use of ICT within Career Services. In 2007, Tannis won the Award of Excellence from the Career Management Association of BC and in 2011 she was a member of Canada's Country Team at the International Symposium in Budapest. Tannis holds a MA in Education and is completing her PhD through the University of Warwick.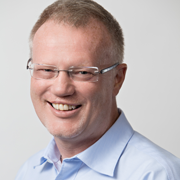 Tom Burnell, MA, is an employment services expert and CEO at Open Door Group, a large non-profit that has delivered employment services in British Columbia for nearly 40 years. Since joining Open Door Group in 1995, he has grown the organization from a small enterprise with a dozen employees to the largest non-profit employment service provider in BC. Within his career, Tom's area of focus has been in developing and implementing strategies for persons with disabilities. Tom has led the development of Open Door Ventures, a subsidiary of Open Door Group and one of the first Community Contribution Companies to be incorporated under BC's new legislature for a hybrid social enterprise structure. Tom sits as President on the British Columbia Career Development Association (BCCDA) Board and is the recipient of ASPECT's 2011 Values-Based Leadership Award.
Cancellation Policy
Requests for cancellation(s) must be made by emailing your request to registration@ceric.ca. Cancellation requests must be received before 5:00 pm ET 2 business days prior to the webinar date. NO REFUNDS are granted after this point. An administrative fee of 10% will be deducted from any paid webinar registration.
Refunds will be issued within two weeks after receipt of the written notice.
Delegate substitutions are permissible. Please notify us at registration@ceric.ca if you intend to transfer your registration to another person. Supply us with that person's name and contact information including their email address. The substitute delegate will be required to pay any difference in registration rate.
If a technical failure at the attendee's home or workplace prevents access to the live webinar, the attendee will not be given a refund. It is the responsibility of the attendee to confirm system requirements and test their computers prior to the start of the webinar.