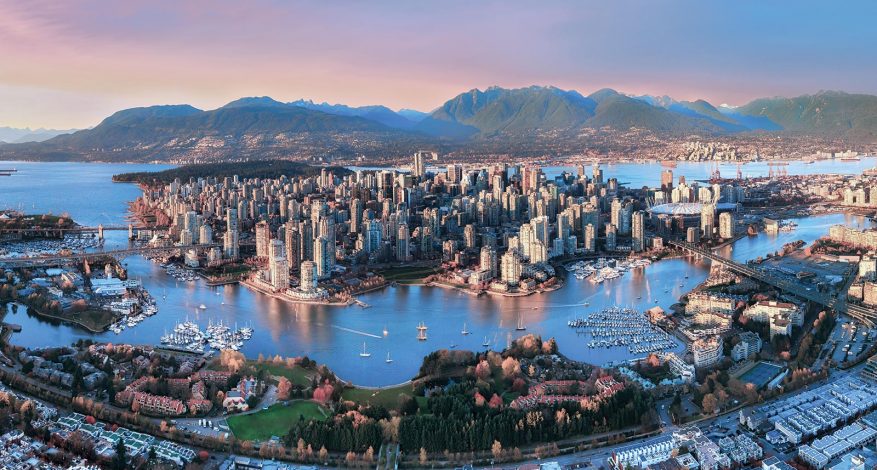 Vancouver CERIC Roadshow on Friday, November 15, 2019 – Retain & Gain: Career Management for Non-Profits with Lisa Taylor
This breakfast meeting is also a great opportunity for you to share your successes and challenges and connect with other non-profit leaders working to motivate and engage staff across the sector.
OVERVIEW
On average, employee-related costs can account for upwards of 70% of organizational expenses. The relationship you have with your workforce is both your most significant risk and your greatest opportunity and, within the non-profit sector, there is a growing awareness that under investment in your people is counterproductive.
Career management – even for the smallest non-profits – offers a strategic lever for stronger performance. Indeed, career management affects more than just employee satisfaction and loyalty. It drives better client service, faster identification of ways to deliver on your mission and increased opportunity for growth – for staff as well as for your organization
WHAT CAN YOU EXPECT TO LEARN?
In this dynamic breakfast presentation, Lisa will connect the dots on how career management can help you address your most critical employee challenges with concrete activities, tips and actions to foster your employee's development in your organization. She will also debunk common misconceptions such as small non-profits and charities with flat organizational structures and limited resources can't establish good career practices. You will learn how to make the link between bold organizational results and career-focused staff to realize the full potential of your workforce.
Key learnings:
Research, facts and statistics that shed new light on Canada's non-profit workforce
Practical career management tools to use with employees in ways that advance thriving careers and build the capacity of the non-profit sector
Considerations with new graduates, the aging workforce and precarious employment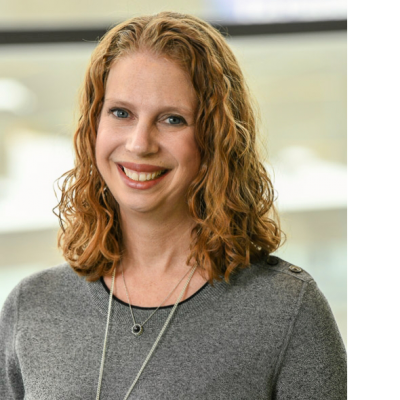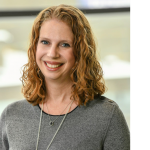 Join workforce expert owner Lisa Taylor, author of a groundbreaking CERIC-published book, Retain and Gain: Career Management for Non-Profits and Charities, to identify low-cost tips, activities and actions that Managers and Leaders in Non-Profit sector can take right now (some in only 10 minutes a day) to attract, engage and retain your staff. Lisa Taylor is founder and President of Challenge Factory and the Centre for Career Innovation. Her career and workforce perspectives have been featured in media outlets across North America including the Wall Street Journal, Huffington Post, CBC and The Globe and Mail. Taylor regularly speaks on the Future of Work, the intergenerational workforce and the changing nature of careers in today's economy.
Please confirm your attendance as early as possible. Seating is limited.
Please feel free to forward this invitation to those in your network who could benefit from attending.
Thanks to Vantage Point who will be hosting this breakfast meeting at its office. Vantage Point grew out of the desire to address the changing paradigm of volunteerism and our sector's need to invest in capacity building. We believe that not-for-profits can achieve their goals – and long-term stability – by changing the way they view people engagement and by investing in their professional development.Vantage Point work with over 10,000 individuals from more than 1,500 organizations every year delivering interactive learning that is readily put to use in the wide variety of organizations these people lead.
If you have any question regarding the CERIC Roadshow, please contact cyrielle@ceric.ca.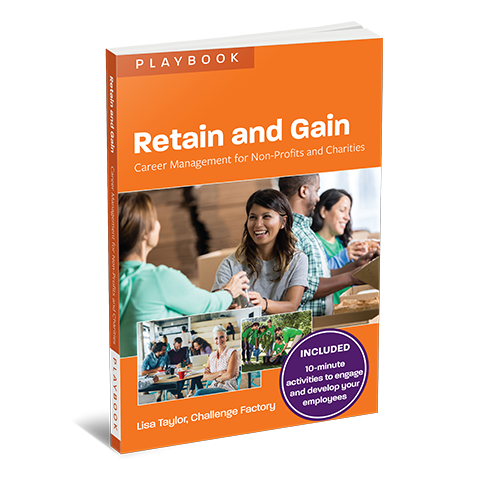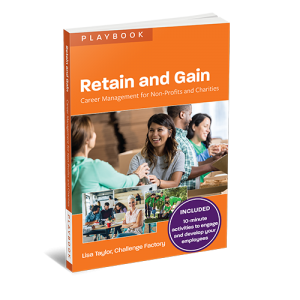 Retain And Gain: Career Management for Non-Profits And Charities Playbook

This Playbook identifies 40+ low-cost tips, activities and actions that non-profits and charities can take right now (some in only 10 minutes a day) to attract, engage and retain staff. Written by author Lisa Taylor in an innovative "travel guide" format, the publication includes:
Special sections on new graduates, the aging workforce and precarious employment, and provides planning templates and links to unique resources
Research, facts and statistics that shed new light on Canada's non-profit workforce
Practical career management tools to use with employees in ways that advance thriving careers and build the capacity of the non-profit sector