Webinar Series: Why Aren't You More Like Me?™ Discover How Personal Style Impacts All Our Career Choices, Relationships and Life Decisions – September 12, September 19, September 26 & October 3, 2017 with Ken Keis and the New Brunswick Career Development Association

Presenter: Ken Keis
Date and Time:
Tuesday, September 12, 2017, 12:00 pm – 1:00 pm ET
Tuesday, September 19, 2017, 12:00 pm – 1:00 pm ET
Tuesday, September 26, 2017, 12:00 pm – 1:00 pm ET
Tuesday, October 3, 2017, 12:00 pm – 1:00 pm ET
Cost:
Full Series NBCDA Member: $119
Full Series Non-Member: $159
In addition to access to the live webinars, all registered participants will receive a password-protected video recording of each session, available for one week from its live broadcast date in case you miss one.
In recent research conducted by Talent Smart, it was established that only 2% of the population can or will realize their potential without the information that you are going to learn in this webinar series.This includes intentionally making career and job decisions, interpersonal skills and awareness, confidence, leadership and relationship success. This learning opportunity equally applies to you the career development professional, as well as the clients you serve so these sessions are of double benefit.
You will learn the importance of Self-Awareness and why is it core to any successful career process, development or growth – change is not possible without it. Ken unravels the Foundational Knowledge of Personal Style and it is not what most think! You will study your Personal Style Patterns and how they influence every choice, career decision and interaction you make with others and your environment.
Discover new definitions of Extroversion and Introversion and how past definitions have been harmful to individuals. Learn a process on how to quickly identify someone else's preferences – and in just a couple minutes – and how this will transform every one of your relationships. Identify triggers that have contributed to hindering your ability to engage and build relationships with others and affected your success. Find out what motivates but also upsets others who are different than you and what to shift in your approaches to better serve, support and lead others.
Finally, document an Action Plan to implement this information in your life and for the clients you serve. Have fun during the sessions in a safe, supportive learning environment.
Webinar #1: Developing The Whole Person & The Power of Self-Awareness
Tuesday, September 12, 2017, 12:00 pm – 1:00 pm ET
Learn a simple yet powerful model on how to measure an individual's readiness and willingness to change
Discover the one factor that is required to successfully build any and all relationships
Explore the condition Scott Peck outlines in his book The Road Less Travelled that is most difficult to treat or deal with – both personally and with clients
Examine why developing the "Whole Person" is critical to realizing one's own potential and career and also helping others do the same. Learn Seven Factors to consider when developing self and others
Unearth why the power of self-awareness is foundational to working with any client as well as ourselves as professionals
Explore what Personal Style is and how it is different than Personality
Answer to the question: Am I Nature or Nurture? And why this is important to career development
Webinar #2: What Is Your Leadership/Personal Style?
Tuesday, September 19, 2017, 12:00 pm – 1:00 pm ET
Learn about independent research that has confirmed that it is IMPOSSIBLE to choose a career path, build relationships, lead others, or realize your potential without this one piece of personal insight.
Identify the unique characteristics of leadership/personality style dimensions in their purest form
Understand why describing individuals by their dimensions only is discriminatory and hinders their potential
Recognize the power of style dimension intensities and patterns
Discover what self-honoring and validation of your personal style has to do with everyone's success and confidence
Comprehend why your Primary and Secondary patterns, blends and combinations are the most important element of your personal style
Know why Personal Style (personality) should NEVER be used to choose a career direction or determine career clusters
Prior to the session each participant will complete the Online Personal Style Indicator©. Participant information will be shared with CRG Consulting for the deployment of the assessment tool.
Webinar #3: Successfully Reading and Understanding Others
Tuesday, September 26, 2017, 12:00 pm – 1:00 pm ET
Understand the power and core elements of the PSI Model
What would it mean to have your clients become aware of the impact of theirs and others behaviours is having in the environment.
Learn new definitions of Extroversion and Introversion and how this new understanding is personally empowering
Discover what style dimension is extroverted but does not prefer people
Calculate your personal levels of Extroversion and Introversion and the impact your orientation is having on your environment
Comprehend what it means to have a Verbal or Non-Verbal Orientation and find out what style dimension is Verbal, yet Introverted
Determine your level of Relationship and Task Orientation
Learn how to identify another person's personal style in just a couple of minutes so you can intentionally build rapport with others
Webinar #4: A Simple Three-Step Process to Intentionally Lead, Serve and Build Relationships with Others
Tuesday, October 3, 2017, 12:00 pm – 1:00 pm ET
Learn how to Intentionally Build Credibility with the Three-Step Process of Translating, Suspending and Style-Shifting
Learn to identify and be attuned to clues individuals are constantly leaving us as to who they are and what their personal styles are
Understand how to suspend your preferences so you can fully understand and listen to others, given that we all bring personal filters and biases to our relationships
Develop the skill of Style-Shifting so you not only know yourself but also what others need from you to build a positive relationship
Understanding strengths, challenges, reactions to stress, leadership implications and team compatibility so you can make adjustments to increase your effectiveness
Introduce the concept of Personal and Job Style Compatibility and why this is critical to sustaining engagement for anyone at their jobs
Wrap up the content of the four sessions and how the content applies to career development programs, processes, client's and your professional development success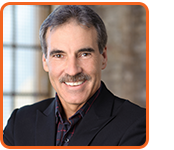 Ken Keis, PhD, is a foremost global authority on behavioural assessment strategies and processes, and an expert in leadership, purpose and wellness. An internationally known author, speaker, trainer and coach/consultant, in the past 29 years, Dr Keis has conducted more than 3,000 presentations and 10,000 hours of consulting and coaching. He is the author of Why Aren't You More Like Me?™, Deliberate Leadership, and The Quest For Purpose! Bestselling authors Kenneth Blanchard, Jim Kouzes and Marshall Goldsmith have all endorsed Ken's work.
He is President and CEO of CRG Consulting Resource Group International, Inc., founded in 1979, a global resource center for Personal and Professional Development. Over 1 million people in 30 countries and 12 languages have engaged CRG processes to Enrich Their Lives.
Dr Keis has an MBA in International Business and a PhD in Leadership and Management. He is a passionate presenter and much sought-after TV and radio guest. He also hosts the Secrets of Success Podcasts. His passion is sharing CRG's unique developmental models to assist individuals, families, teams and organizations to live On Purpose!
Cancellation Policy
Requests for cancellation(s) must be made by emailing your request to registration@ceric.ca. Cancellation requests must be received before 5:00 pm ET 2 business days prior to the webinar date. NO REFUNDS are granted after this point. An administrative fee of 10% will be deducted from any paid webinar registration.
Refunds will be issued within two weeks after receipt of the written notice.
Delegate substitutions are permissible. Please notify us at registration@ceric.ca if you intend to transfer your registration to another person. Supply us with that person's name and contact information including their email address. The substitute delegate will be required to pay any difference in registration rate.
If a technical failure at the attendee's home or workplace prevents access to the live webinar, the attendee will not be given a refund. It is the responsibility of the attendee to confirm system requirements and test their computers prior to the start of the webinar.