Webinar Series: From Classroom to Community: Implementing Experiential Learning for Career Development – October 11, October 18 & October 25, 2017 with the Canadian Association of Career Educators and Employers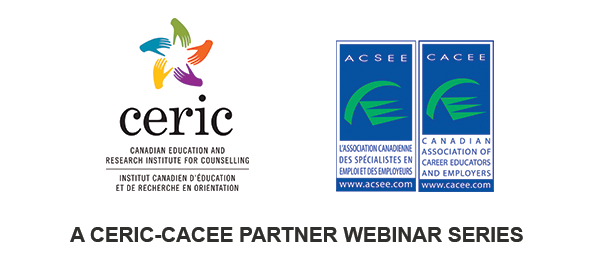 Presenters: Rhonda Joy, Dr Robert Shea, Kristine Vanderplas and Fabienne Pierre-Jacques
Date and Time:
Wednesday, October 11, 2017, 12:00 pm – 1:00 pm ET
Wednesday, October 18, 2017, 12:00 pm – 1:00 pm ET
Wednesday, October 25, 2017, 12:00 pm – 1:00 pm ET
Cost:
Single Session CACEE Member: $35
Single Session Non-Member: $45
Full Series CACEE Member: $119
Full Series Non-Member: $159
In addition to access to the live webinars, all registered participants will receive a password-protected video recording of each session, available for one week from its live broadcast date in case you miss one.
A surge of interest in experiential learning is taking place across Canada's education and employment spectrum. K-12 schools, post-secondary institutions, business groups, governments and community organizations alike are increasingly recognizing a need for students at multiple levels to have access to hands-on learning. These opportunities are intended to allow them to meaningfully explore their interests, develop critical soft skills and confidence, and prepare for successful careers and life beyond the classroom.
Experiential learning, defined as "learning through reflection on doing," takes many forms and is often also referred to as work-integrated learning (WIL). The current focus on experiential learning comes at a time of tremendous flux in the job market and seeks to develop agile graduates. It is being championed as a means to motivate young people through active engagement in curriculum and through exposure to real-world settings, whether by integrating experiential learning into courses in smaller ways or offering co-op placements and volunteer programs.
Join us for a single webinar or the full series to explore the multiple facets of applying experiential learning for career development!
Webinar #1: Igniting Curiosity and Learning Through Experiential Learning in the K-12 System by Rhonda Joy
Wednesday, October 11, 12:00 pm – 1:00 pm ET
The use of experiential learning in the K-12 system is growing. From play- based learning in pre-school and primary grades to field trips and other community engagement activities through to high school, the power of this type of learning to instill curiosity and motivate the learner cannot be underestimated.
This webinar focuses on how experiential learning may enhance learning across the curriculum, particularly in the STEM disciplines, career development and career and work transitions, and the development of global citizenship skills. The role of reflection in this approach to learning will be emphasized along with specific examples of experiential learning activities at various grade levels.
What is experiential learning as it is applied in the K-12 system?
Examples of experiential learning activities at various grade levels?
The role of reflection in experiential learning?
Why is experiential leaning important in the K-12 system?
What is the connection of experiential learning to career development?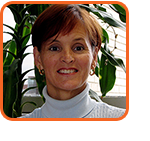 Rhonda Joy is Associate Dean of Graduate Programs and Research as well as an Associate Professor in the Faculty of Education at Memorial University. She brings to the university setting over 20 years of experience as a counsellor and registered psychologist in the K-12 school system. Her passion for, and experience with helping others, and supporting students at all levels of their development has been the impetus for much of her research.
Webinar #2: Navigating Promises and Pitfalls of Experiential Learning in Post-Secondary Education by Dr Robert Shea
Wednesday, October 18, 12:00 pm – 1:00 pm ET
The concept of experiential learning has recently gained significant attention within post-secondary institutions in Canada. Yet, experiential learning has existed within the university milieu since the time of Socrates. This session will assist the participant to understand the theory behind experiential learning and the opportunities for present and future practice.
The webinar will explore the salient points of experiential learning within and outside the classroom. This includes an overview of the various forms of experiential learning that facilitate reflection on the theory gained in the classroom through to experiential learning as a form of student engagement, as well as its role in career development.
Understand how to infuse curriculum with career-integrated learning competencies through experiential learning practice
Explore the career competencies inherent in course curriculum
Engage students/clients in reflection of the importance of lifelong/experiential learning in their career development journey
Assess the impact of career-integrated learning on student retention, student recruitment and educational success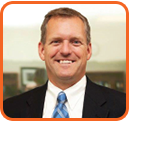 Dr Robert Shea is a faculty member in the Faculty of Education at Memorial University. His area of research and teaching has embraced career development, experiential learning, higher education leadership and university administration. He is a prolific presenter nationally and internationally. His university service includes leadership roles as president of four national associations and multiple senior leadership roles as Dean, Deputy Provost and currently Associate Vice-President Academic and Student Services.
Webinar #3: Exploring the Potential to Gain Power Skills Through Volunteer Experiences by Kristine Vanderplas and Fabienne Pierre-Jacques
Wednesday, October 25, 12:00 pm – 1:00 pm ET
Power Skills – communication, teamwork, collaboration, adaptability, conflict resolution, problem solving and critical thinking – are essential for young people entering today's employment market and are predicted to be in higher demand across rapidly evolving industries than narrow technical skills. One of the most effective ways to acquire Power Skills is through experiential learning. Volunteer experiences provide young adults with the opportunity to gain the skills that are being sought after by employers now and in the future.
This webinar will explore the link between power skills and experiential learning. You will also learn to distinguish between different volunteering models and gain a better understanding of volunteering as an opportunity for personal and professional development.
What are Power Skills and why are they important?
What are the current labour market needs in Canada?
What does the future of employment for young people look like?
How do we support youth in gaining Power Skills?
What are some practical steps you can take today to prepare youth for the future of employment?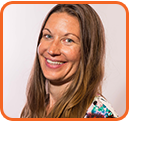 Kristine Vanderplas has worked with young people in various capacities for over 20 years. She has designed and managed global participatory youth programs with Street Kids International, Plan International, Pueblito, CSRAI, and has served on the board of OCIC for six years. Kristine currently works with Youth Challenge International as the Director of Program Development, where she continues to explore the potential and capacity of young people to innovate and co-create employment solutions.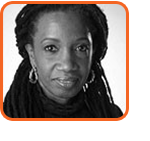 Fabienne Pierre-Jacques' position at Canada World Youth allows her to combine a strong track record supporting youth engagement and a commitment to community-led development. Social justice and women's rights have always guided both her paid and volunteer work, as demonstrated by her various positions in women's groups including as Program Director at Girls Action Foundation in Montreal, and Director Socio-Economic Development at the Women's Ministry in Haiti. Though of Haitian origin, she grew up in Montreal and holds a degree in Sociology from McGill University.
Cancellation Policy
Requests for cancellation(s) must be made by emailing your request to registration@ceric.ca. Cancellation requests must be received before 5:00 pm ET 2 business days prior to the webinar date. NO REFUNDS are granted after this point. An administrative fee of 10% will be deducted from any paid webinar registration.
Refunds will be issued within two weeks after receipt of the written notice.
Delegate substitutions are permissible. Please notify us at registration@ceric.ca if you intend to transfer your registration to another person. Supply us with that person's name and contact information including their email address. The substitute delegate will be required to pay any difference in registration rate.
If a technical failure at the attendee's home or workplace prevents access to the live webinar, the attendee will not be given a refund. It is the responsibility of the attendee to confirm system requirements and test their computers prior to the start of the webinar.