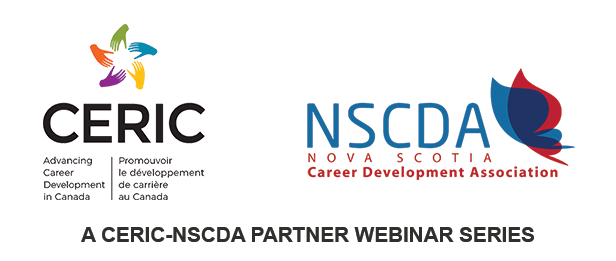 Webinar Series: Building Empathy: Strengthening Your Connections with Clients – September 24, October 1 & 8, 2019 with Dr Cindy Hamon-Hill and NSCDA
Language: English
Presenter: Dr Cindy Hamon-Hill
Date and Time:
Tuesday, September 24, 2019  | 12:00 pm – 1:00 pm ET

/ 1

:00 pm – 2:00 pm

AT

Tuesday October 1, 2019  | 12:00 pm – 1:00 pm ET

/

1

:00 pm – 2:00 pm

AT

Tuesday October 8, 2019 | 12:00 pm – 1:00 pm ET

/

1

:00 pm – 2:00 pm

AT
Cost:
Full Series NSCDA-Member: $119
Full Series Non NSCDA-Member: $159
In addition to access to the live webinars, all registered participants will receive a password-protected video recording of each session, available for one week from its live broadcast date in case you miss one.
Overview
Whether recruiting for employers, interacting with jobseekers, or helping managers increase productivity, understanding the needs of clients is critical to the daily success of career development practitioners. Recognizing the unspoken response of others is required in the connections you make. Admittedly, however, a disconnect sometimes occurs. What causes the disconnect and how do you overcome it? Empathy is the basis of understanding others and is essential in social connection and successful communication. A gap in empathy frequently underlies the disconnect.
Who Should Attend

In a 3-part webinar series, we dissect the multidimensional construct of empathy. We'll examine the psychological underpinnings of various types of empathy, raise awareness of and gain greater insight into our own empathic tendencies, and learn skills for managing and modifying those responses. You'll develop skills for bridging the empathy gap, enabling the ability to repair any disconnect and respond genuinely to the needs of your clients.
Webinar #1: The Why, What & How of Empathy
Tuesday, September 24, 2019  | 12:00 pm – 1:00 pm ET / 1:00 pm – 2:00 pm AT
Why is it important, what are the socially relevant factors of empathy?
Implications when empathy is lacking
Multiple definitions and forms of empathy, with emphasis on 2 core processes and how to recognize them
Individual differences in empathic skills and abilities – we're not all the same! Are some people "more empathic"?
Webinar #2: How Many Selves Are We? Raising Awareness of Your Own Empathic Responses
Tuesday, October 1, 2019  | 12:00 pm – 1:00 pm ET / 1:00 pm – 2:00 pm AT
Understand how one person may respond in a variety of different ways – from each other and across situations
Identify when multiple aspects of our selves respond differentially with clients and alter perceptions – influencing how you see the client and how they see you
Raise awareness of which aspect of self is activated to enhance your ability to listen and really hear what clients are saying
Strengthen your skills for understanding client needs
Learn to choose how to respond
Webinar #3: Improve Your Client Connection Skills with the Science of Empathy!
Tuesday, October 8, 2019  | 12:00 pm – 1:00 pm ET / 1:00 pm – 2:00 pm AT
Increased self-awareness and developing skills for monitoring empathic responses involves Brain Fitness!
Different empathic responses have unique neural underpinnings
Understand the neural loops that support or disrupt empathy
Learn how to alter these loops
Manage and intentionally monitor empathic behavioral responses
Ultimately, secure a connection with your client!
Dr Cindy Hamon-Hill, is a lecturer, instructor, researcher and communicator based in Halifax, Nova Scotia. She has taught at universities in Ontario and Nova Scotia, led workshops and spoken at conferences across Canada for professionals, academics, psychologists, criminologists, police officers, and career development practitioners. Currently, Hamon-Hill enjoys bridging the gap between academic research and public speaking to diverse audiences about the importance of social connection.
Cancellation Policy
Requests for cancellation(s) must be made by emailing your request to webinars@ceric.ca. Cancellation requests must be received before 5:00 pm ET 2 business days prior to the webinar date. NO REFUNDS are granted after this point. An administrative fee of 10% will be deducted from any paid webinar registration. Refunds will be issued within two weeks after receipt of the written notice.
Delegate substitutions are permissible. Please notify us at webinars@ceric.ca if you intend to transfer your registration to another person. Supply us with that person's name and contact information including their email address. The substitute delegate will be required to pay any difference in registration rate. If a technical failure at the attendee's home or workplace prevents access to the live webinar, the attendee will not be given a refund. It is the responsibility of the attendee to confirm system requirements and test their computers prior to the start of the webinar.