Webinar Series: Effectively Managing Psychological Health Issues as a Career Coach – February 20, March 20, April 17, 2018 with Dr Joti Samra and the Ontario Association of Career Management

Presenter: Dr. Joti Samra
Date and Time:
Tuesday, February 20, 2018, 12:00 pm – 1:00 pm ET
Tuesday, March 20, 2018, 12:00 pm – 1:00 pm ET
Tuesday, April 17, 2018, 12:00 pm – 1:00 pm ET
Cost:
Full Series OACM Member: $119 ($CAD)
Full Series Non-Member: $159 ($CAD)
In addition to access to the live webinars, all registered participants will receive a password-protected video recording of each session, available for one month from its live broadcast date in case you miss one.
Today, individuals are increasingly being exposed to a number of psychosocial hazards in the workplace. In turn, career professionals are faced with more and more clients with mental health issues of some kind. Being that career practitioners, most often, are not mental health professionals, a lack of adequate training and knowledge can make it uneasy to broach these topics with clients. It is important that the career professional of today have the necessary skills and tools to help clients navigate the career and job search process amid these psychosocial stresses, while also helping clients to succeed in their chosen career paths.
In this three-part series, Dr Joti Samra will provide you with a range of evidence-based, effective strategies to assist you to better manage working with clients who have a range of presenting psychological health issues. Gain tools to better understand mental health challenges and their impact on work function; learn about the adaptive function even negative emotions can serve; learn strategies for effective conversations if you suspect a client has a psychological health issue and/or discloses to you; understand your role as a career coach; and learn how to incorporate values-based approaches into your coaching.
Webinar #1: Psychological Health 101
Tuesday, February 20, 2018  12:00 pm – 1:00 pm ET
As a career professional what should you know? In this first webinar, Dr Samra lays the context and background knowledge for career professionals. You can expect coverage of the following:
An introduction to psychological health issues encountered by career professionals; what they are and how they manifest
A review of the most common mental health issues seen in a vocational setting (depression, anxiety, hazardous drinking)
Learn how adaptive functioning of negative emotions can provide you with important information that can help you guide your clients through important decisions
Objective: At the end of this webinar, the goal is that you understand what your role is as a coach, what are appropriate lines of questioning/discussion, and what are effective ways to address psychological health issues when they impact the working relationship between career coach/client
Webinar #2: Self-Assessment with Useful Tools
Tuesday, March 20, 2018  12:00 pm – 1:00 pm ET
Self-assessment is the key first step in navigating the path with your clients. The tools and resources used are valuable in helping your clients reflect and articulate interests. In this next dynamic webinar in the series, Dr Samra will cover the following;
Understand the 4 domains of emotional intelligence: self-awareness; self-regulation; social awareness; relationship management. Understanding where your strengths lie and how to determine areas for improvement
Learn about existing evidence-based resources and tools you can utilize with your clients (i.e., leadership with emotional intelligence assessments). Attention will be paid to effective, evidence-based online resources that can help individuals with a range of presenting psychological health issues
Discuss strategies for approaching common issues and barriers that arise in the job search and interview process (e.g., lack of focus, lack of supports, assertiveness skills deficiencies)
Objective: At the end of this webinar you will be able understand how to enhance your emotional intelligence when interacting with clients in addition to what tools, strategies and resources are available to you to successfully approach common issues and barriers that may arise with your clients.
Webinar #3: Incorporating a Values-Based Approach to Coaching
Tuesday, April 17, 2018  12:00 pm – 1:00 pm ET
Building on theoretical learning done in webinar one and two, Dr Samra will now shift the focus by expanding on how this new knowledge, these tools and resources can be applied in a vocational setting.
Review and discuss resources mentioned in the earlier webinars. This time focusing on the practical applications when working with your clients (i.e., with respect to goal setting, values-based living, assertiveness, psychological health issues)
Attendees will be asked to submit in advance of the final webinar difficult/challenging client scenarios. These will be reviewed by Dr Samra and be discussed from a solutions-focused perspective
Finally, we will look ahead to the next frontier with workplace mental health-related attitudes, research and practices, as well as the gaps that continue to exist
Objective: As the series wraps up our goal is for participants to leave with new knowledge, tools and resources that can be added to their proverbial toolkit. In addition, to take away the practical know- how on how to successfully apply this learning in their work with clients.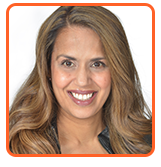 Dr Joti Samra is a national thought leader on issues relating to mental health. She is Program Lead for the online Centre for Psychological Health Sciences at the University of Fredericton, and a member of the Global Expert Panel for WellteQ. She is an innovator in the area of psychological health and safety in the workplace, and has been the lead on a number of pivotal national workplace projects that have contributed to policy change in Canada. She also has a thriving clinical and consulting practice in Vancouver, BC.
Dr Samra is a founding member of the committee that developed Canada's National Standard for Psychological Health & Safety in the Workplace – the first of its kind in the world. She also led an extensive research investigation on the evolution of Canadian workplace mental health strategies and initiatives from 2007-2017. Dr Samra has created a breadth of evidence-based resources for individuals and organizations in the areas of mood disorders, suicidality, chronic health conditions, emotional intelligence, and workplace psychological health and safety. A dynamic and engaging speaker, she is regularly called upon by media to comment on issues relating to human behaviour.
Cancellation Policy
Requests for cancellation(s) must be made by emailing your request to registration@ceric.ca. Cancellation requests must be received before 5:00 pm ET 2 business days prior to the webinar date. NO REFUNDS are granted after this point. An administrative fee of 10% will be deducted from any paid webinar registration.
Refunds will be issued within two weeks after receipt of the written notice.
Delegate substitutions are permissible. Please notify us at registration@ceric.ca if you intend to transfer your registration to another person. Supply us with that person's name and contact information including their email address. The substitute delegate will be required to pay any difference in registration rate.
If a technical failure at the attendee's home or workplace prevents access to the live webinar, the attendee will not be given a refund. It is the responsibility of the attendee to confirm system requirements and test their computers prior to the start of the webinar.