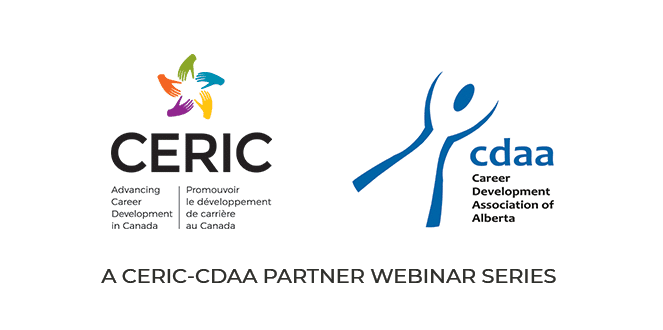 Webinar Series: Insider Secrets from a Top Recruiter: Results-Driven Resumes That Work Every Time and Tips to Coach Candidates for an Off-the-Charts Interview – May 24, 31 & June 7, 2018 with Sheila Musgrove and the Career Development Association of Alberta
Presenter: Sheila Musgrove
Date and Time:
Thursday, May 24, 2018, 12:00 pm – 1:00 pm ET
Thursday, May 31, 2018, 12:00 pm – 1:00 pm ET
Thursday, June 7, 2018, 12:00 pm – 1:00 pm ET
Full Series CDAA Member: $119
Full Series Non-Member: $159
In addition to access to the live webinars, all registered participants will receive a password-protected video recording of each session, available for one week from its live broadcast date in case you miss one.
Based on her international Amazon bestselling book, Hired! Sheila Musgrove shares hundreds of her insider secrets on how to help job seekers be stand-outs with resumes filled with results. Did you know that 80% of resumes are rejected within 11 seconds? She shows you how to get MORE than 11 seconds. You'll learn step by step, how to "dig for results" in a coaching-style interview. And you'll get the inside track on how to prepare candidates for interviews, so they actually look forward to them.
Sheila has successfully designed and delivered an extensive training program for post-secondary career educators. The program has been a game-changer for the counsellors and their students. She'll cover the high points of the program in this exciting 3-part webinar series.
Webinar #1: The "Hired Methodology" 2-Step Shiny Resume Formula:  A Results-Driven Resume That Works EVERY Time
Thursday, May 24, 2018  12:00 pm to 1:00 pm ET
What are the critical bones of a resume: We'll review everything from ideal fonts (and ones never to use) to why extending margins can actually work against you and much more!
The black hole and working with Applicant Tracking Systems. Three sure-fire ways your resume will be sent to the black hole when uploading to an ATS system
What NEVER gets read in those initial 11 seconds of resume review?
If education isn't displayed correctly, the hiring manager WILL assume the degree/diploma wasn't awarded. I'll share how to avoid this mistake
You'll learn THE epic fail in applying via email
What are the four key things to uncover in a phone pre-screen
The 2-Step resume formula (as described in Hired!) revealed
Results are EVERYTHING. What should be measured? (And, HINT, I help you find ways to measure results in ANY position)
Webinar #2: The Art of the Digging Interview:  How to Uncover Amazing Results for Your Candidates to Create An Off-The-Charts Interview
Thursday, May 31, 2018  12:00 pm to 1:00 pm ET
Why the old way of interviewing doesn't work. And, why coaching-style interviews DO work
How to turn the typical "meandering out-of-body" interview experience into a targeted interview. (And, your jobseekers will thank you for it!)
What is the ONE critical interview question you need to ask?
And, the subsequent four questions you want your jobseeker to answer…. but, most interviewers don't. (This EMPOWERS your jobseekers to be confident and in control of the interview…and, in fact, they'll tell you they now ENJOY interviews!)
Coaching on HOW to prepare your candidates for interviews
What are the KEY questions to ask to uncover those golden results?
Webinar #3: Rapid-Fire: Career Gaps, Terminations, Tough Conversations, Social Media, Dressing Sharp & WORST End-of-Interview Questions
Thursday, June 7, 2018  12:00 pm to 1:00 pm ET
The Big T: Terminations and other tough conversations. How to help your candidate be able to talk confidently about difficult situations
Four creative ways to handle gaps in a resume
How to make negotiating salary an easy (and comfortable) conversation
Dressing sharp for an interview. You've got seven seconds
Social media and job searching. What stops an offer FAST
What are the questions to NEVER ask at the end of an interview? And more importantly, what are some GREAT questions to ask
The one follow up you can coach your candidates to do that NO ONE else is doing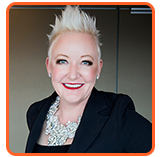 Sheila Musgrove is the Founder & CEO of TAG Recruitment Group, based in Calgary, AB and Amazon best-selling author of Hired! How To Get The Zippy Gig. Insider Secrets From A Top Recruiter. She's been recognized in the 2017 Alberta Venture ranking of Alberta's fastest- growing companies – TAG has appeared six times. Profit and Chatelaine rank her among Canada's Top 100 Women Entrepreneurs – she's appeared four times.
She's been interviewed on CTV Morning Live (Calgary, Ottawa & Vancouver), Global Morning Calgary, 660 & 770 radio. Canadian Living magazine profiled her job search strategies in September. For two years in a row, Sheila's sessions have been filled beyond capacity at the Cannexus National Career Development Conference.
Cancellation Policy
Requests for cancellation(s) must be made by emailing your request to registration@ceric.ca. Cancellation requests must be received before 5:00 pm ET 2 business days prior to the webinar date. NO REFUNDS are granted after this point. An administrative fee of 10% will be deducted from any paid webinar registration.
Refunds will be issued within two weeks after receipt of the written notice.
Delegate substitutions are permissible. Please notify us at registration@ceric.ca if you intend to transfer your registration to another person. Supply us with that person's name and contact information including their email address. The substitute delegate will be required to pay any difference in registration rate.
If a technical failure at the attendee's home or workplace prevents access to the live webinar, the attendee will not be given a refund. It is the responsibility of the attendee to confirm system requirements and test their computers prior to the start of the webinar.