Webinar Series: Reclaim Your Soul from Work: Making Choices that Honour Your Authentic Self – May 29, June 5 & June 12, 2018 with Spencer Niles and the National Career Development Association
Presenter: Spencer Niles
Date and Time:
Tuesday, May 29, 2018, 12:00 pm – 1:00 pm ET
Tuesday, June 5, 2018, 12:00 pm – 1:00 pm ET
Tuesday, June 12, 2018, 12:00 pm – 1:00 pm ET
Based on his highly rated keynote at the Cannexus18 National Career Development Conference, Spencer Niles will now be offering an expanded version of his presentation in the form of a three-part webinar series.
Cost:
Full Series NCDA Member: $119 ($CAD)
Full Series Non-Member: $159 ($CAD)
In addition to access to the live webinars, all registered participants will receive a password-protected video recording of each session, available for one week from its live broadcast date in case you miss one.
This webinar series directs your focus to honouring your authentic self within your career. The pace of living today and the pressure to cope within an increasingly complex career context make it easy to disconnect you from what you do (a soul-spirit disconnect). These disconnections can have disastrous effects on a person's life. It doesn't have to be this way, however. There are steps you can take to increase your soul-spirit connection in your life. Increasing the soul-spirit connection empowers you to live a life well-lived.
The content of this webinar can be applied to your own career reflection or your work with any client group.
Webinar #1: Making Soul-Based Career Choices
Tuesday, May 29, 2018  12:00 pm – 1:00 pm ET
Understand the challenges confronting the soul at work
Understand the soul-spirit disconnect
Understand the fallout of the soul-spirit disconnection
Learn how to adjust career interventions to increase the probability of making soul-based career choices
Understand how to use the psychology of use versus the psychology of possession in career development
Webinar #2: Role of Hope in Soul-Based Career Development
Tuesday, June 5, 2018  12:00 pm – 1:00 pm ET
Learn how to use the Hope Action Model to support soul-based career development
Learn how to highlight hope in career development
Learn exercises to foster self-reflection to achieve self-clarity
Learn exercises to foster visioning and possibility-thinking
Understand goal setting, planning, implementing, and adapting
Webinar #3: Action Planning to Reclaim Your Soul at Work
Tuesday, June 12, 2018  12:00 pm – 1:00 pm ET
Learn how to identify soul flow experiences
Learn how to use soul-spirit disconnections constructively
Create a personal soul statement
Identify action steps to reclaim your soul
Review of the webinar series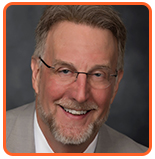 Spencer Niles is the Dean and Professor for the School of Education at the College of William & Mary. Previously, he served as Distinguished Professor and Department Head at the Pennsylvania State University. Additionally, Niles has directed a career counselling centre for adults, worked as a career counsellor in higher education, maintained a private practice focusing on career counselling, and served as a career counsellor for middle school and high school students. He has taught in 27 countries, has 130 publications related to career practice, and is the recipient of many awards from the American Counseling Association and the National Career Development Association, where he is currently President-Elect.
Cancellation Policy
Requests for cancellation(s) must be made by emailing your request to registration@ceric.ca. Cancellation requests must be received before 5:00 pm ET 2 business days prior to the webinar date. NO REFUNDS are granted after this point. An administrative fee of 10% will be deducted from any paid webinar registration.
Refunds will be issued within two weeks after receipt of the written notice.
Delegate substitutions are permissible. Please notify us at registration@ceric.ca if you intend to transfer your registration to another person. Supply us with that person's name and contact information including their email address. The substitute delegate will be required to pay any difference in registration rate.
If a technical failure at the attendee's home or workplace prevents access to the live webinar, the attendee will not be given a refund. It is the responsibility of the attendee to confirm system requirements and test their computers prior to the start of the webinar.