Webinar Series: Resumes 2017: What You Need to Know About Current Trends, Employer Expectations and Crafting Outstanding Resumes for Client Career Success – October 26, November 2 & November 9, 2017 with Kristin Vandegriend and Lisa Stephen and the BC Career Development Association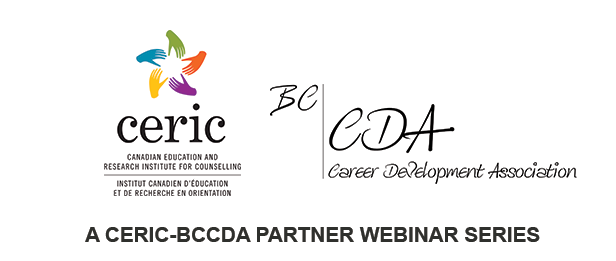 Presenters: Kristin Vandegriend and Lisa Stephen
Date and Time:
Thursday, October 26, 2017, 12:00 pm – 1:00 pm ET
Thursday, November 2, 2017, 12:00 pm – 1:00 pm ET
Thursday, November 9, 2017, 12:00 pm – 1:00 pm ET
Cost:
Full Series BCCDA Member: $119
Full Series Non-Member: $159
In addition to access to the live webinars, all registered participants will receive a password-protected video recording of each session, available for two weeks from its live broadcast date in case you miss one.
While networking and referrals are paramount to a satisfying job hunt in a highly competitive market, targeted resumes continue to remain essential for candidates to be able to follow-up on uncovered opportunities and apply for posted leads. Thus, the value of well-crafted, accomplishment-based resumes – that meet today's hiring decision makers' criteria and factor in ATS technology requirements – is key to your clients' success.
So just what are today's hiring managers' expectations? How can we ensure that the content we carefully craft for our clients' resumes is picked up by the ever-evolving ATS systems? What strategies can we use to more fully showcase our clients' value?
In this three-part series, Kristin Vandegriend and Lisa Stephen will bring you:
Valuable 2017 feedback directly from hiring decision makers that will help you meet their expectations (and shorter attention spans!) plus what they think about current trends such as infographic resumes or online portfolio sites
Current information on ATS systems now and what this means for you when writing resumes that will be first screened by technology
Valuable exercises and practical strategies you can use in consultation with your clients to uncover each client's unique accomplishments and value to more fully position them for success
Webinar #1: Hiring Decision Makers Speak Out – Resume Pet Peeves, Must Haves, And Stand-Out Elements
Presented by Kristin Vandegriend and Lisa Stephen
Thursday, October 26, 2017, 12:00 pm to 1:00 pm ET
While resumes are about our candidates, the real audience is the hiring managers and recruiters who decide – often within seconds – which resumes "make the cut." Kristin Vandegriend and Lisa Stephen joined forces and collected recent feedback and expectations from hiring managers and recruiters across several sectors. Here, they break open the insights gained in 2017, offering you even more expertise in crafting resumes that will move your clients' careers forward!
The Wow Factor: With hundreds of resumes to review, learn what types of resumes make it to the top of the heap
Pet Peeves & Red Flags: HR managers spoke out loud and clear! Hear what they are seeing that drives them to skip content or worse yet, stop reading altogether
Formatting for Quicker Readability: Sustaining resume reviewers' short attention spans starts with good formatting. Gain insights into what they say keeps them engaged
Content is King: Visual presentation is important, but strong content matters even more. Find out ways to better highlight your client's accomplishments, skills and qualifications
Stand-Out Elements: Gain some additional elements that you can incorporate that will heighten your clients' perceived value in the marketplace (and his/her confidence too!)
Are We There Yet?  Infographic resumes and online portfolios are on the scene. Hear what HR managers and recruiters say about these more modern developments
Recruiters Only: Recruiters' time is of the essence. Get feedback so you can better align your work in helping clients access their networks
Webinar #2: Recruiters' Wisdom – Applicant Tracking Systems Now and What This Means for You
Presented by Lisa Stephen
Thursday, November 2, 2017, 12:00 pm to 1:00 pm ET
Applicant Tracking Systems first came on the scene in 1998! Since then the use of ATS software has grown exponentially and has forever changed how resumes are received and processed. As our clients' experts, there is still much to know when it comes to how these systems read and parse content, and what recruiters see at their end. Join Lisa Stephen as she shares recent feedback from recruiters and HR managers to demystify what you need to know so your carefully written content will make it through.
The Evolution of ATS Systems: Today's ATS systems do much more than simply receive resumes. Find out how these systems now add even more value for recruiters
Behind the Scenes: Learn how recruiters search ATS systems and what you can do to match their process
Surprising Keys to Formatting: While ATS systems have evolved, they still can't capture content as well as the human eye can. Simplicity still reigns; find out what this means
Resume Format Capability: Submitting a PDF is often touted as the way to "get around" ATS systems, but is that so? Hear what HR managers say on this
Coaching Your Client: Clients are often provided with several versions of their resume, but may still be wondering which one to submit when. Gain clarity to help them decide.
Webinar #3: Using Resume Writing as a Career Coaching Tool
Presented by Kristin Vandegriend

Thursday, November 9, 2017, 12:00 pm to 1:00 pm ET
A skilled career practitioner taps into the resume writing process with a career coaching orientation. They utilize curiosity in asking good questions, starting from the viewpoint that each client has far more value than they often know themselves.
This session will share a variety of practical career coaching tools and activities that you can use in your resume writing work with clients. Concepts and skills to assist you include:
Career Targeting: Targeted resumes are most effective. Find out quick, efficient ways to help your client identify realistic career goals
Skill Identification: Providing evidence of practical, tangible skills is critical. Gain knowledge of interviewing techniques and reflective exercises that will draw out each person's unique skills
Strengths Recognition: In working with your client, themes will often surface. Discover how to identify and articulate your client's strengths
Discovery Questions: The foundation of this process is asking insightful questions. Uncover which compelling questions the best resume writers are using
Value Proposition: Your client may not recognize what makes them unique. See examples of value propositions and find out how you can better showcase your client's value-add
Labour Market Research: Labour market research forms the backbone of a good resume. Find out exercises that resume writers use to efficiently complete this research
Personality Communication: Resumes are increasingly reflective of the applicant's personality. Teach your client how to appropriately communicate their why and share about who they are
Kristin and Lisa first met while working at Training Innovations where they connected over their mutual interest in resume content creation and design. They are excited to share their knowledge and expertise with a wider community of Canadian career practitioners.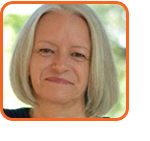 Lisa Stephen, Career Transition Specialist:  Resumes can be so much more! Over the past 15+ years, Lisa has had the privilege of guiding thousands of new graduates and experienced professionals in all fields through the job search maze to secure their next meaningful role. Her niche in writing resumes stems from her deep belief that people have far more value than they often know themselves, and it deserves to be fully showcased.  Lisa's work has included serving clients in government-funded programs, University and college career centres and in outplacement firms, in both Canada and the US. In addition to a BA in Psychology, and a Bachelor of Education degree, her love of crafting resumes led her to become a Certified Professional Resume Writer in 2008.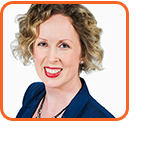 Kristin Vandegriend, Job Search Expert and Resume Writer:  Tell your career story. Kristin is a seasoned writer who is skilled at building resumes that communicate her clients' career stories and value-add.  With 10+ of experience in the HR and careers field, she has worked with a variety of clients, including many senior-level professionals and managers, to secure employment. Along with her background in business and HR, she is a Certified Resume Strategist who loves the challenges of finding just the right way to articulate her clients' strengths and accomplishments!  You can find out more about Kristin by going to www.careerstory.ca or www.linkedin.com/in/kristinvandegriend.
Cancellation Policy
Requests for cancellation(s) must be made by emailing your request to registration@ceric.ca. Cancellation requests must be received before 5:00 pm ET 2 business days prior to the webinar date. NO REFUNDS are granted after this point. An administrative fee of 10% will be deducted from any paid webinar registration.
Refunds will be issued within two weeks after receipt of the written notice.
Delegate substitutions are permissible. Please notify us at registration@ceric.ca if you intend to transfer your registration to another person. Supply us with that person's name and contact information including their email address. The substitute delegate will be required to pay any difference in registration rate.
If a technical failure at the attendee's home or workplace prevents access to the live webinar, the attendee will not be given a refund. It is the responsibility of the attendee to confirm system requirements and test their computers prior to the start of the webinar.