Webinar Series: Strategies for Finding, Serving and Retaining Employers – October 18, November 1, November 15 & November 29, 2016 with the Nova Scotia Career Development Association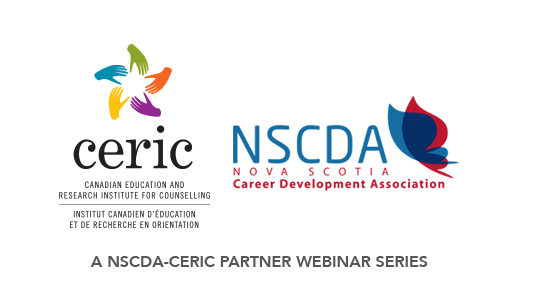 Presenters: Amrita Hazra, Jim Key, Angela Hoyt, Kim Aker, Mohja Alia, Sherry Redden
Date and Time:
Tuesday, October 18, 2016, 12:00 pm – 1:00 pm ET
Tuesday, November 1, 2016, 12:00 pm – 1:00 pm ET
Tuesday, November 15, 2016, 12:00 pm – 1:00 pm ET
Tuesday, November 29, 2016, 12:00 pm – 1:00 pm ET
All registered participants will receive a password-protected video recording of each session, available for two weeks from its live broadcast date in case you miss one.
Cost:
Single Session NSCDA Member: $35
Single Session Non-Member: $45
Full Series NSCDA Member: $119
Full Series Non-Member: $159
Although each webinar in the series will be self-contained, it is highly recommended that participants register for all four as the presenters will refer to, and build upon, topics and examples from previous sessions.
Series Overview:
Traditionally, career development practitioners have focused on helping their clients to develop the necessary skills to find and keep employment. But until recently the other half of the employment equation – the employer – has gotten somewhat less attention. In recent years however, career services organizations across the country are starting to focus on employer engagement. This webinar series will help you to develop your skills as you develop your employer networks, which will have an impact on your clients' successful outcomes!
Webinar #1 – Employer Needs Assessment: Getting to Know Your Target Audience
Presenters: Amrita Hazra and Jim Key, CCDP
Date: Tuesday, October 18, 2016
Time: 12:00 pm – 1:00 pm ET
Finding your clients a job doesn't start with the client, it starts with knowing what employers are looking for. And the best way to find that out is to ask them! The opening webinar in this series will show you how to do just that. Using an employer needs assessment tool that was developed in Nova Scotia as the framework, Jim and Amrita will explain how the tool is used, what information it will result in, and share their experience and findings that came from using it with employers in their area. By the end of the session, participants will be able to:
Relate to identified employer needs
Employ effective employer engagement strategies
Identify potential problem areas faced by employers pertaining to Human Resources and economic influences
Create a procedure for follow ups and results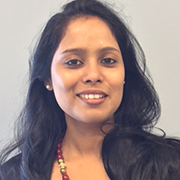 Amrita Hazra is a Certified Human Resource Professional candidate who is an Employment Liaison Worker with the Employment Solutions Society in Bridgewater, NS. Before coming to Canada, she spent 6 years as a member of the Faculty of Human Resources for a management college in India and then 7 years as an HR Professional for various corporate sectors with a major focus in recruitment, OH&S and in developing policies & procedures. She holds a Master's in Business Administration specializing in Human Resources and a Bachelor's in Science. She is fluent in several Asian-Indian languages. In her current position she works to help clients become job ready, and employer partners become more business efficient.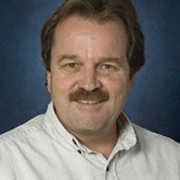 With beginnings in the medical profession in fields of Physiotherapy and as a Rehabilitation Educator, Jim Key, CCDP, transitioned into the Career Development field in 2000 where he held roles in Community Liaison, Community Development and Job Development in the delivery of Employment Programs and Services for people with disabilities. In 2007 Jim became involved in a blended career service centre and continued to work with employers and clients as a Career Development Practitioner/Job Development Coordinator. More recently with the transitional Service Delivery changes in Nova Scotia, he has moved into the role of Employer Engagement Specialist.
Webinar #2 – Employer Engagement and Retention for Young Jobseekers: What Does It Take?
Presenter: Angela Hoyt
Date: Tuesday, November 1, 2016
Time: 12:00 pm – 1:00pm ET
Employers play a critical role in your employment service. Your ability to build strong, productive, long-term employer relationships provides opportunities for your youngest jobseekers who, despite their best efforts, are not able to land a job on their own. This may be because your jobseekers can't win competitions against more qualified candidates or because employers perceive they just won't "fit" and have negative perceptions about the "younger generation." That's where you come in: you are the bridge between young jobseekers and employers, from unemployment to employment.
The webinar will introduce you to concepts and skills to assist you to find, serve and keep employers and achieve employment results for your youngest jobseekers, including:
The reasons employers say no and what it will take for them to say yes
The secrets within employer objections and false perceptions
The value you add to the employer relationship
The road map to find, serve and keep employers
And while this webinar will be presented in the context of job development for youth with employment barriers, the concepts and skills are applicable to all client groups.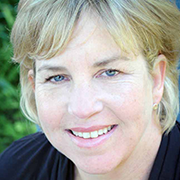 Angela Hoyt has over 28 years of experience in the employment service sector as a Job Developer, Director, and private practice consultant. Angela supports leaders and teams to engage employers and land jobs for jobseekers with employment barriers. Angela has her MA in Interdisciplinary Studies from Royal Roads University. Her thesis research aimed to define the characteristics of successful Job Developers.
Webinar #3 – Employer Engagement and Retention for Persons with Disabilities: Breaking Down the Barriers
Presenter: Kim Aker
Date: Tuesday, November 15, 2016
Time: 12:00 pm – 1:00 pm ET
Persons with disabilities can face many barriers when seeking employment. However, the employer doesn't have to be one of them. This session will give participants the tools to show employers that hiring persons with disabilities adds to work environments AND the bottom line.
This session will cover:
Building a business case for hiring persons with disabilities
Best fits between client and employer
What accommodations are available to help employers provide the best environment for their disabled employees
Recognizing and leveraging employer champions in your network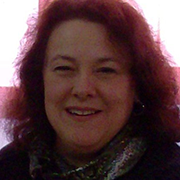 Kim Aker is the Executive Director of PeopleWorx in Nova Scotia's Annapolis Valley. She has 35 years of experience promoting inclusion and quality of life for persons with disabilities, the last six providing leadership in a Career Resource Centre. Kim holds a BA in Psychology from Carleton University, a Certificate in Disability Studies from Algonquin College and a Certificate in Employment Services from Dalhousie University.
Webinar #4 – Strategies for Finding, Serving and Retaining Employers in Hiring Immigrants
Presenters: Mohja Alia and Anna McBeth
Date: Tuesday, November 29, 2016
Time: 12:00 pm – 1:00 pm ET
Using the Immigrant Services Association of Nova Scotia's (ISANS) Labour Market Programs as a model, participants in this session will learn how to build strategic partnerships with employers and the community at large to increase diversity in the workplace and help immigrants and newcomers in building a stronger workforce and community.
This session will cover:
Best practices to eliminate barriers to hiring immigrants
Demystifying the risks of hiring immigrants
Developing support programs for employers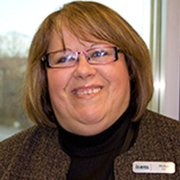 Mohja Alia joined the employment team at Immigrant Services Association of Nova Scotia (ISANS) in 1997. Since then, she has held a number of positions including employment counselling, team lead, and for the past five years has been the manager of the Employment and Bridging Team. Mohja's role at ISANS includes managing a wide range of services and programs including employment counselling, profession-specific bridging programs, pre-arrival employment services, and bridge-to-work programs.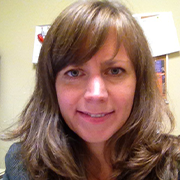 Anna McBeth is the Employment Specialist Team Lead at ISANS. Over the last 12 years Anna has been actively developing contacts with employers in order to support new Canadians in their job search in Nova Scotia. Her passion for job development and talent retention in the province has resulted in hundreds of newcomers securing meaningful work placements. In 2014 Anna was one of the first employment specialists who completed Career Development Practitioner Certification. She draws experience from a diverse educational background starting with a BA and Master's of Education from the National Pedagogical University, Kharkiv, Ukraine. She also has a wealth of experience from China where she obtained a certificate in Mandarin as well as practical teaching experience.
Cancellation Policy
Requests for cancellation(s) must be made by emailing your request to registration@ceric.ca. Cancellation requests must be received before 5:00 pm ET 2 business days prior to the webinar date. NO REFUNDS are granted after this point. An administrative fee of 10% will be deducted from any paid webinar registration.
Refunds will be issued within two weeks after receipt of the written notice.
Delegate substitutions are permissible. Please notify us at registration@ceric.ca if you intend to transfer your registration to another person. Supply us with that person's name and contact information including their email address. The substitute delegate will be required to pay any difference in registration rate.
If a technical failure at the attendee's home or workplace prevents access to the live webinar, the attendee will not be given a refund. It is the responsibility of the attendee to confirm system requirements and test their computers prior to the start of the webinar.