Série de webinaires : Career Launch Reboot: New Approaches & Tech-Savvy Tools to Help Millennials Avoid the Underemployment Trap – 11 avril, 18 avril & 25 avril 2017 avec Jennifer Fraser et la BC Career Development Association
Cost:
Full Series BCCDA Member: $119
Full Series Non-Member: $159
In addition to access to the live webinars, all registered participants will receive a password-protected video recording of each session, available for one week from its live broadcast date in case you miss one.
While career practitioners are accustomed to coping with and adapting to a "rapidly evolving workplace," they may be less used to working with "rapidly evolving jobseekers" who are now entering the workforce in droves. The arrival of the Millennial Generation has ushered in exactly this new phenomenon. Career practitioners must now grapple with a workforce being rapidly changed by technology, at the same time as advise a new kind of demographic, one that has been raised in a world of technology unknown to previous generations. It presents an exciting challenge! The more aware career practitioners are about Millennial mindsets, technological hindrance and enhancement, and the ways in which to guide and harness this new generation's unique offerings, the better for our newest employees and for those who hire them. This 3-part webinar series will strategies, techniques and tools to work with Millennials as they transition from school, at all different levels, into the workforce.

Webinar #1: Tackling the Under-Employment Syndrome Affecting 40% of Grads in Canada
Tuesday, April 11, 2017, 12:00 pm – 1:00 pm ET
Studies and reports show that 40% of today's university grads spend anywhere from two to five years underemployed after they leave campus. This means approximately 582,000 grads in Canada will struggle to launch their careers and waste years in positions that do not require their four years of academic study. However, a recent study confirms that university training is valued by employers and results in well-paying positions that increase steadily in earning power. This webinar focuses on the emotional state that leads grads into an underemployment cycle and offers concepts and ideas to help them avoid it.
Examine the emotional state grads are in as they leave campus: lost, paralyzed, alone and unstructured
Create a framework around what feels like shunning and rejection from employers and re-position it as simply not enough time and applicant overload
Ensure they are well-informed of resources and look at blocks and barriers that stop them from availing themselves of resources
Help them to see that they turn to under-employment not just for salary, but oftentimes to ease the above emotions
Lead grads through a "rite of passage" whereby they let go of their student mentality and construct a new, professional one
Guide them from this new position of self-trust and confidence to construct an action plan and establish an intentional career-path
Webinar #2: Adding to the Resume with Online Personal-Branding
Tuesday, April 18, 2017, 12:00 pm – 1:00 pm ET
Resumes, while arguably outdated, are still asked for by employers and thus Millennial jobseekers need to know how to do tailored, polished resumes. Starting with some outside-the-box thinking about modern resumes, this webinar will look at the opportunities online to create a personal brand which enhances and may ultimately replace entirely the use of resumes in the job-hunt and job-hire.
Explore ways that the traditional resume could be enhanced by including a one-minute introductory video or hyperlinks to projects, portfolio, research and writing
Examine the concept of the resume and compare it to the idea of developing a personal brand
Assessing a young jobseeker's online presence and ensuring it is professional and not a barrier to employment
Ensure Linkedin is being used as an online resume – and should be as polished – with the subject heading, key for recruiters, "seeking opportunities"
Explore new, innovative concept of the resume as a "landing page" where for instance at Unbounce an employer is encouraged to respond to a "call to action"
Harness Twitter and Facebook as tools to learn about companies, their culture, and reach out to them via one's online presence
Webinar #3: Reverse-Mentoring as a Career Launch Strategy for Millennials and an Employee Retention Strategy for Employers
Tuesday, April 25, 2017, 12:00 pm – 1:00 pm ET
Although often criticized, the Millennials, who grew up as "screenagers," have something valuable to share with older generations. They naturally inhabit the world of digital marketing, content marketing, and the power of social media to advertise and engage. The webinar will introduce the idea that the tech-skills Millennials have can, in fact, act as a useful strategy for launching their careers. Achieve employment enhancement for your youngest jobseekers while serving employers who benefit from technology-mentoring. Concepts and skills to assist you include:
Have Millennials articulate their tech-skills and learn to use them as a networking tool with employers they are interested in
Show Millennials that time spent mentoring older generations is a way to see if the company culture is a good fit
Explain to Millennials that earning references for this mentoring work greatly improves their resume
Identify the reasons employers invest in studying and surveying Millennials while at the same time, struggle to work with them as employees
The secrets within employer objections and false perceptions about Millennials lessened by bringing generations together
The value you add to the employer relationship as Millennial retention become more likely if they make informed choices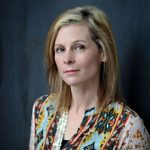 Jennifer Fraser has a PhD from U of T in Comparative Literature. Her research and publications revolve around empowering and educating young people. Her interest in career development was sparked by writing letters of reference for high-school students over the course of 20 years. In December 2015, Fraser was brought onboard Vancouver startup C2Careers, to develop and design curriculum that would help college and university graduates launch their careers. She now teaches in a transformative "career bootcamp" where Millennials engage in live business challenges, and apply career theory, tools and techniques to explore passion, purpose and academic skills.
Cancellation Policy
Requests for cancellation(s) must be made by emailing your request to registration@ceric.ca. Cancellation requests must be received before 5:00 pm ET 2 business days prior to the webinar date. NO REFUNDS are granted after this point. An administrative fee of 10% will be deducted from any paid webinar registration.
Refunds will be issued within two weeks after receipt of the written notice.
Delegate substitutions are permissible. Please notify us at registration@ceric.ca if you intend to transfer your registration to another person. Supply us with that person's name and contact information including their email address. The substitute delegate will be required to pay any difference in registration rate.
If a technical failure at the attendee's home or workplace prevents access to the live webinar, the attendee will not be given a refund. It is the responsibility of the attendee to confirm system requirements and test their computers prior to the start of the webinar.