Série de webinaires : How to Leverage Hot Jobs to Your Client's Advantage – 24 mai, 31 mai et 7 juin 2017 avec Kristen Cumming et la Career Development Association of Alberta
Cost:
Full Series CDAA Member: $119
Full Series Non-Member: $159
In addition to access to the live webinars, all registered participants will receive a password-protected video recording of each session, available for one week from its live broadcast date in case you miss one.
People have never been so challenged as they are now to navigate the labour market. Increasingly rapid technological advancement, economic and political turbulence stemming from global interdependence, and unprecedented diversity in communities; we exist in an environment the likes of which we have never experienced before. Fast, diverse, linked, and changing. People face complex learning and work decisions, hoping to make good investments now that will yield stability, prosperity, and satisfaction in an uncertain future. Ideally, this is exactly when we hope people turn to career development practitioners to bring clarity to complexity, find confidence in uncertainty, and hold traction through changing conditions.
This webinar series will support career development practitioners to explore labour market trends and find confidence in the uncertainty of change. Rather than try to identify emerging "hot jobs", the series will connect practitioners to what labour market conditions make particular occupations and sectors "hot", and will explore how to understand, predict and leverage those labour market conditions to support clients as they move toward their self-determined, preferred futures.
Participants can expect three hours of content delivered over three sessions in an online, interactive format. The session aligns with the following Canadian Standards and Guidelines for Career Development Practitioners:
C3.1 Possess career development knowledge
C3.1.7 Explain components of labour market information
C3.1.8 Keep current about the labour market
Webinar #1: Context

Wednesday, May 24, 2017, 12:00 pm – 1:00 pm ET
This webinar will define labour market information within the context of career development and career development practice. Redekopp's Three Horizon model will be used to frame this discussion and will provide a useful assessment resource around the labour market literacy of clients.
Discussion will include:
How do practitioners value labour market information in their practice and their own career development?
What beliefs or judgments have we formed about labour market information in the context of career development?
Redekopp's Three Horizon model: Now, Next, Future

Contextualizing labour market trends within career development practice

How do labour market trends influence our vision of our preferred future and our decisions and actions today?
How can labour market information be used to support clients (and ourselves) to get closer to our vision?
Homework:

Participants are asked to find information about one of the five forces influencing the labour market. Participants will evaluate the reliability of the source and seek out one piece of contradictory information. Participants will also consider how much time, on average, they spend learning about changes in the labour market and what sources of information they consider most useful, convenient and insightful.
Webinar #2: Current

Wednesday, May 31, 2017, 12:00 pm – 1:00 pm ET
The labour market is influenced by forces that can behave both predictably and unpredictably. Understanding the nature of these forces may build practitioners' and clients' confidence in making decisions and taking action, despite the possibility of unpredictable change. Throughout this webinar, participants will learn about useful resources to remain informed and current.
Discussion will include:
Summary of broad labour market trends and their emerging consequences

Five forces influencing the labour market, now and next: Technology, globalization, political, social / demographic, economic / industry

Identifying stable trends of change, and characterizing unpredictable change
Finding relevant, robust information; distinguishing for practitioners and clients
Considering strategies to remain current without heroic efforts

Resources: Print, people, practise; remaining current
Homework:
Participants are asked to observe themselves in practice and consider how they currently introduce labour market information within their client interactions. Participants are invited to share their reflections about the role of labour market information in their practice.
Webinar #3: Client

Wednesday, June 7, 2017, 12:00 pm – 1:00 pm ET
It may be tempting to summarize labour market information for clients, particularly when time is tight, however the goal of increased client capacity and self-efficacy is better served when we support clients to improve and exercise their own labour market literacy. This webinar will focus on techniques to build and assess client capacity.
Discussion will include:
Assessing client capacity
Capacity building strategies with clients

Supporting clients' learning and assessing change

Hints, tips and techniques designed to embed labour market information in career conversations
Time bound practice; what to do if you have:

5 minutes
20 minutes
1 hour or more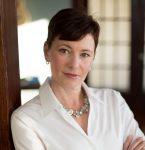 Kristen Cumming is a career development practitioner with over 20 years' experience and a passion for labour market information. She holds a Bachelor of Arts in Economics and a Master of Education degree in Workplace and Adult Learning. Her past contributions to the career development community include participation in the Alberta Symposia on Public Policy and Career Development, serving as Co-Chair of the Common Language working group under the auspices of Working Connections, Chair of Communications for the Career Development Association of Alberta, and as an Advisory Board Member for Alberta Learning Information Service. She has contributed to several educational and career development resources and programs. She is a sessional Instructor with the Bachelor of Management Business Economics Program at the University of Alberta – Augustana Campus and operates a successful consulting practice through which she works as a speaker, facilitator and consultant on projects including career development, labour market trends, recruitment and retention, and performance management.
Cancellation Policy
Requests for cancellation(s) must be made by emailing your request to registration@ceric.ca. Cancellation requests must be received before 5:00 pm ET 2 business days prior to the webinar date. NO REFUNDS are granted after this point. An administrative fee of 10% will be deducted from any paid webinar registration.
Refunds will be issued within two weeks after receipt of the written notice.
Delegate substitutions are permissible. Please notify us at registration@ceric.ca if you intend to transfer your registration to another person. Supply us with that person's name and contact information including their email address. The substitute delegate will be required to pay any difference in registration rate.
If a technical failure at the attendee's home or workplace prevents access to the live webinar, the attendee will not be given a refund. It is the responsibility of the attendee to confirm system requirements and test their computers prior to the start of the webinar.