Série de webinaires : Preparing Your Clients to Successfully Embrace a Non-Traditional, Entrepreneurial Career Path -14 février, 21 février & 28 février 2018 avec Ron Elsdon et la National Career Development Association

Presenter: Ron Elsdon
Date and Time:
Wednesday, February 14, 2018, 12:00 pm – 1:00 pm ET
Wednesday, February 21, 2018, 12:00 pm – 1:00 pm ET
Wednesday, February 28, 2018, 12:00 pm – 1:00 pm ET
Cost:
Full Series NCDA Member: $119 ($CAD)
Full Series Non-Member: $159 ($CAD)
In addition to access to the live webinars, all registered participants will receive a password-protected video recording of each session, available for one week from its live broadcast date in case you miss one.
In today's work world and that of the future we can create meaningful and rewarding careers without depending on conventional employment where the nature of our work is defined by others. Instead we can blend together different work components, such as consulting, teaching, writing, design, craft making or contract work to match our individual needs, and so create a fulfilling and practical career path. This is supported well by today's technology and communication tools. Estimates show more than 25% of the working age population engaging through non-traditional paths, and this is growing. Taking such a non-traditional, entrepreneurial path can be prompted by changing internal perspectives at various life stages, or by disruptive external events such as job loss. In this three part webinar series, Ron Elsdon will highlight why, when and how creating an inspiring and practical non-traditional, entrepreneurial career path can be valuable to your clients and to you. Leave this series with a strong understanding of :
Why individuals are drawn to non-traditional, entrepreneurial career paths.
The benefits and challenges of pursuing unconventional employment for yourselves and for your clients.
Differentiating non-traditional career components to create value for customers, personal fulfillment, and strong financial returns.
Practical steps, skills  and assessment tools that help you identify how to help your clients or yourselves push forward on a sustainable non- traditional career path.
Webinar #1: The What and Why of a Non-Traditional, Entrepreneurial Career Path
Wednesday, February 14, 2017 12:00 pm – 1:00 pm ET
Many of us feel more comfortable and safe when driving a car rather than being a passenger. Yet strangely when it comes to work we sometimes ascribe greater employment safety to being in a large organization where employment decisions are made by others, and not necessarily made in our best interests. This perspective is changing as attractive options such as non-traditional, entrepreneurial career paths emerge. A non-traditional career path offers an opportunity to integrate the emotional, intellectual, spiritual and practical parts of who we are. It can be a journey with delightful surprises, with kindred fellow travelers, that brings personal fulfillment and community benefit. It can be a journey we help our clients take, or that we take ourselves.
Examine what a non-traditional, entrepreneurial career path means
See an example from our field and how this unfolded over time
Understand how changes in the world of work are making the non-traditional path more attractive and what might spark an interest in this path
Identify benefits and challenges of taking this path and what they mean for ourselves and for our clients
Examine how self-understanding informs choices about the direction of a non-traditional, entrepreneurial career path. Identify helpful self-assessment tools
Webinar #2: Making the Path Sustainable So It Lasts
Wednesday, February 21, 2018 12:00 pm – 1:00 pm ET
A key issue is making the path sustainable so it lasts. This means adopting practices so the path meets both intrinsic and practical needs – providing fulfillment and needed income, being robust over time, and launching in a timely manner. As a result, the path is constantly revitalized and client and customer relationships evolve to help sustain its vitality. In this session, we build understanding of the following aspects:
Whether to connect multiple non-traditional career components; approaches that can form the basis for such connections
Balancing non-traditional career components so they provide both adequate scale and move forward at a needed pace
Differentiating non-traditional career components to create value for customers, personal fulfillment, and strong financial returns
How and when partnering with others can be helpful, and the attributes of successful approaches
Webinar #3: Creating a Foundation to Start and Move Forward
Wednesday, February 28, 2018 12:00 pm – 1:00 pm ET
Having decided to embark on this path, questions surface about how to build a strong foundation to start and move forward, including the skills required, whether to jump in with both feet or pace entry, practical issues, and how the path may unfold over time. We explore these topics in this third session, examining:
What skills and personal characteristics are needed to succeed and how can they be developed?
What factors affect a preferred pace of entry? Does it have to be all-or-nothing or can more measured approaches work?
Practical aspects such as business structure, pricing, outreach, and internal infrastructure
How might the path unfold over time?
Where does business planning fit in?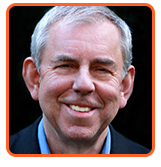 Ron Elsdon brings a wealth of experience to career and workforce development, organizational consulting and individual career counselling and coaching. He founded organizations that provide workforce and leadership development in the corporate, nonprofit and public sectors, and that provide caring and personalized career and coaching support to individuals. His work has also included public speaking, writing and lecturing, and more than 25 years of leadership experience with organizations in various sectors. In 2000, Dr Elsdon and his co-author were awarded the Walker prize by the Human Resource Planning Society for the paper that best advances state-of-the-art thinking or practices in human resources.
Dr Elsdon's published works include: How to Build a Nontraditional Career Path: Embracing Economic Disruption (Praeger, 2014); editor of Business Behaving Well: Social Responsibility, from Learning to Doing (Potomac Books, Inc., 2013); editor of Building Workforce Strength: Creating Value through Workforce and Career Development (Praeger, 2010); and author of Affiliation in the Workplace: Value Creation in the New Organization (Praeger, 2003). He holds a PhD in chemical engineering from Cambridge University, a Master's in career development from John F. Kennedy University, and a first-class Honors degree in chemical engineering from Leeds University.
Cancellation Policy
Requests for cancellation(s) must be made by emailing your request to registration@ceric.ca. Cancellation requests must be received before 5:00 pm ET 2 business days prior to the webinar date. NO REFUNDS are granted after this point. An administrative fee of 10% will be deducted from any paid webinar registration.
Refunds will be issued within two weeks after receipt of the written notice.
Delegate substitutions are permissible. Please notify us at registration@ceric.ca if you intend to transfer your registration to another person. Supply us with that person's name and contact information including their email address. The substitute delegate will be required to pay any difference in registration rate.
If a technical failure at the attendee's home or workplace prevents access to the live webinar, the attendee will not be given a refund. It is the responsibility of the attendee to confirm system requirements and test their computers prior to the start of the webinar.