A CERIC Media Relations Training Program for Career Development Professionals
Free Online Course + Peer-Support Community
Are you interested in adding your expert take on career and workforce issues in the headlines?
Do you want to see your program, project or organization profiled by the media in your community?
Wondered what you can do to increase the visibility of career development services nationally?
If you answered, yes (or even maybe!), read on. CERIC is pleased to introduce free online media training with one of Canada's foremost media authorities, Keka DasGupta.
Who Should Attend
Any career development or related professional in Canada who wants to advance their career development messages and build profile in the media. Whether you have experience in this area or not, this foundational training will allow you to build or enhance your skills, confidence – and results with the news media.
🌎 Not in Canada? This program is tailored to the Canadian media landscape – but is open to any career development practitioners internationally.
This program includes two components
This training is specifically designed to teach career development professionals across Canada how to:
Identify newsworthy media opportunities – understanding when and how the media may be interested in interviewing you on conversations related to career development

 

Successfully pitch the media with your career development story ideas and insights to "land" the news interview 

 

Develop a target media list, write a compelling, customized email "pitch", follow-up with media and prepare for the interview

 

Implement tips and best practices on how to maximize the impact of your time in the news spotlight – how to clearly communicate messages in a very short amount of time

 

Understand how radio and TV interviews differ from print/online interviews, and how to make the most of each medium

 

Follow up to help establish longer-lasting relationships with media, so they continue to call you back for insightful commentary

 
How can you benefit from attending?
The career development field is diverse and multi-sectoral. As such, there are many benefits and opportunities with this Media Relations Training Program. Just a few examples: 
Non-profit agencies

:

you can create visibility with your funders around your impact and increase awareness of your services among community members

 

Post-secondary career centres

:

you can gain the attention of employers and partners for student recruitment or offering co-ops and internships

 

Private career coaches

:

you can promote Canadians taking a proactive role in growing their careers and the value of engaging with a career professional

 
All career development professionals participating in this program will benefit by learning how to be influential thought leaders, raising your profile as individuals as well as that of your organizations. This training also represents an important part of your own career development as you establish or expand your interdisciplinary skills related to media relations. These skills include research, communication, adaptability, creativity and leadership – all highly transferable!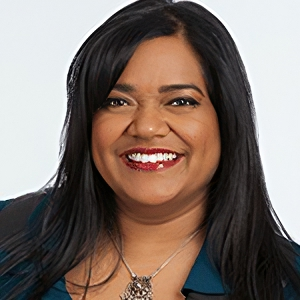 Keka DasGupta has worked in the public relations (PR) profession for 24 years, working with world-renowned brands such as: IKEA, Nike, Disney, Mercedes-Benz, American Express, Johnson & Johnson, etc. She has also worked with numerous charities, not-for-profits, small businesses and independent experts. She has taught this content to leaders across a wide spectrum of industries (including IKEA, Capital One, Co-operators, Mercedes-Benz, Schick, Schwarzkopf, and many more), and has also served as a corporate and crisis spokesperson for IKEA Canada, when she worked in-house for the company (here is an example of her appearance on BT almost 20 years ago!). Keka walks the talk and uses her own strategies today for her company as well. Here is an interview she did on Quiet Leadership with Breakfast Television again this past year. She was also featured in The Globe and Mail on this topic.  
Keka offers real-life examples of pitching strategies that have worked, so it becomes much easier for attendees to envision success for themselves. She takes the potential intimidation and overwhelm away and inspires and motivates attendees to take immediate and sustaining action. 
What Professionals Are Saying About Keka's Media Training