CERIC is directed by a pan-Canadian volunteer Board of Directors reflecting a broad sectoral representation in the field of career counselling.
We also have a number of Advisory Committees that are as diverse and representative as our national Board of Directors.
Candy Ho, University of the Fraser Valley, Abbotsford, BC (Chair)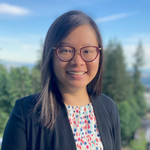 Candy Ho is the inaugural Assistant Professor, Integrative Career and Capstone Learning in the University of the Fraser Valley, teaching courses that help students consider their educational and life experiences, and how these experiences can help them achieve their short- and long-term goals, ultimately helping them design the life they want to live. In addition, she also holds teaching positions in Kwantlen Polytechnic University's Educational Studies department and in Douglas College's Career Development Practitioner Program. With a doctorate in Education, Candy is keenly interested in the convergence between career education and development, teaching and learning and student success.
Meghan Lavallee, Manitoba Institute of Trades and Technology, Winnipeg, MB (Vice-chair)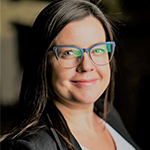 Meghan Lavallee resides in Winnipeg, and is the Director of Career and Student Engagement for the Manitoba Institute of Trades and Technology. This role includes leadership of MITT's Adult Learning Centres, Career and Employment Services, and Domestic Recruitment. She believes that we all have a role within the educational ecosystem to create successful career pathways and equitable access to further education, training and/or employment for all.
Meghan's passion for experiential learning and student success started as a student and staff member within student services in the post-secondary sector. From there, she turned her love of student development to leadership roles with Career Trek, an experiential learning career development not-for-profit that creates opportunities to catapult young Manitobans to career and education success. In her return to post-secondary institutions, she has utilized her experience in community settings to make access a driving force in the systems and programs available to learning communities.
Meghan loves volunteering in her community, practicing yoga, urban gardening, and hiking with her family and canine companion.
André Raymond, CRHA, Laval University, Quebec City, QC (Past Chair)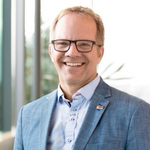 André Raymond, CRHA, has a master's degree in organizational development (développement des organisations) and a bachelor's degree in industrial relations (relations industrielles) from Laval University. He is a human resources manager with expertise in recruiting, personnel selection and career management. As the Director of the Service de placement and Continuing Education at Laval University, he currently manages a team of 80 employees. He has more than 25 years' experience in the fields of recruiting, education and career management, having held positions as manager and vice-president. He is an active member of the Ordre des conseillers en ressources humaines agréés du Québec (Quebec Board of certified human resources counsellors) and of CERIC. He contributes to several specialized magazines and electronic media as a recruiting and career management specialist. He is also interested in major issues related to career management, such as workforce availability and employee engagement.
Sue Watts, Employment + Education Centre (EEC), Brockville, ON (Secretary/Treasurer)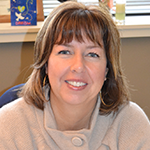 Sue Watts is the Executive Director of the Employment + Education Centre (EEC), a charitable, not-for-profit, multi-service organization. Sue has over 27 years' experience in the not-for-profit sector and prides herself on building and growing community collaborations for the purpose of meeting the needs of and positively impacting her communities. Sue is the recipient of provincial and national awards for her work in this sector. Sue is an innovator and has recently moved her brainchild, CareerLabsVR, a career decision making system using the immersive power of virtual reality, from concept to reality. Under the leadership of Sue, EEC hosted two international delegations (guests were from South Korea, Germany and Japan) which resulted in sharing of best practices regarding employment services for various populations.
Tony Botelho, The University of British Columbia, Vancouver, BC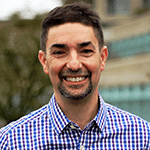 Tony Botelho is the Managing Director of the UBC Career Centre. He was formerly the Director of Simon Fraser University's nationally recognized Career & Volunteer Services. He is a past recipient of the Rob Shea Research Award by the Canadian Association of Career Educators and Employers (CACEE) for his research on the role of career education in the contemporary university environment (2014). Tony also co-led (and co-chaired) the development of CACEE's first research committee. In 2019 he was awarded the Stu Conger Award for Leadership by the Canadian Career Development Foundation.
Keka DasGupta, Precision Marketing Group Inc, Toronto, ON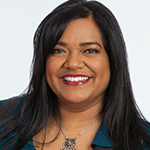 Keka DasGupta is a 20-year award-winning PR and communications strategist, a TEDx speaker, executive trainer and an entrepreneur. Keka began her career at IKEA and served with the company for seven years, managing all national PR and communications programs. She also served as the company's media and crisis spokesperson. She then moved onto the reputed PR firm, DDB Public Relations (DDB PR). After becoming a new mom (she now has two boys), Keka established her own boutique consulting firm, Precision Marketing Group Inc.
Keka continued to consult with DDB, as a freelance VP of their PR division. In 2016, Keka and her DDB team were awarded the Oscars of the PR industry with the Agency of the Year designation in the global Gold Quill competition, by the International Association of Business Communicators. Keka has worked with such globally recognized brands as: IKEA, Nike, Disney, American Express, Schwarzkopf, Johnson & Johnson and many other Fortune 500s. She has worked in recruitment marketing for over a decade, co-founded a corporate L&D company, Enkompass Consulting, and served as an instructor at the Schulich Executive Education Centre (SEEC), York University.
As her passion project, Keka also delivers keynote speeches and runs interactive Gratitude workshops for corporations across North America, focused on increasing employee productivity, happiness, loyalty and retention. Keka has also created a program for school students (Grades 7 to 12), focused on using gratitude to proactively tackle bullying environments. Keka is a professional member of the Canadian Association of Professional Speakers (CAPS).
Dinuka Gunaratne, Northeastern University, Vancouver, BC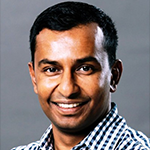 Dinuka Gunaratne is the Director of Career Development and Experiential Learning for Northeastern University in Vancouver. Since 2007, Dinuka has worked at seven post-secondary institutions across Canada and the US in student services, alumni relations, career development and experiential learning. As a former international student from Sri Lanka and an immigrant to Canada, he is passionate about supporting immigrants and international students while advocating for system-level change for equity, diversity and inclusion (EDI) and dismantling racism in higher education. He is also a facilitator of Anti-Racism Response Training (ART). 
Over the past seven years, Dinuka has specialized in supporting the career development and experiential learning of graduate students (master's, PhD and postdoc) and is recognized for his expertise in the field. He holds leadership positions with the Canadian Association of Colleges and University Student Services (CACUSS), National Association of Student Personnel Administrators (NASPA) and the Graduate Career Consortium (GCC). A graduate of the University of Guelph, he holds a Bachelor of Science in zoology and is an avid gardener outside of work. 
Darlene Hnatchuk, McGill University, Montreal, QC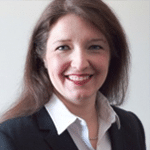 Darlene Hnatchuk is the Director of McGill University's Career Planning Service. Darlene oversees the development and delivery of programs, services and resources to support students in their career development. She also leads the Experiential Learning Network, bringing together campus stakeholders involved in the development and support of EL initiatives.
Valérie Roy, AXTRA, l'Alliance des centres-conseils en emploi, Montreal, QC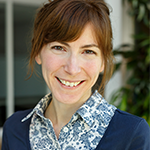 Valérie Roy is the Executive Director of AXTRA, l'Alliance des centres-conseils en emploi, which brings together 95 employability service providers across the province whose mission is the job market integration of all Quebecers. She works with AXTRA's members and partners to develop best practices, and a body of knowledge in the employment and training sector in order to create an inclusive labour market for all. Valérie also serves on a number of boards and committees in Quebec, Canada and internationally.
Rob Shea, Memorial University of Newfoundland, St John's, NL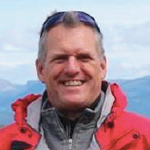 Dr. Rob Shea is the Vice-President of Memorial University for the Fisheries and Marine Institute, and an Associate Professor in the Faculty of Education at Memorial University. His research and teaching has embraced career development, experiential learning, higher education leadership and adult education. 
His most recent publication is entitled Supporting Students Globally in Higher Education (2016). His most recent research project was a five-year study of Career Integrated Learning which investigates the importance of reflecting on student competencies through curriculum reform which has been identified in the publication Reclaiming the Value of the Liberal Arts for the 21st Century as a most promising practices in North America by the Education Advisory Board in Washington. He is a prolific presenter nationally and internationally. 
His university service includes leadership roles as president of national and international associations – some include The Canadian Education and Research Institute for Counselling (CERIC), The Canadian Society for the Study of Higher Education (CSSHE), the Canadian Association of College and University Student Services (CACUSS) and the International Association of Student Affairs and Services Association (IASAS) representing over 52 countries around the world. 
Dr. Shea has held multiple senior leadership roles as Director, Dean, Deputy Provost, Associate Vice-President Academic and Student Services, and currently vice-president of Memorial University for the Fisheries and Marine Institute pro tempore. He is currently the co-lead of the historic singular generational partnership with Nunavut Arctic College. 
Lisa Taylor, Challenge Factory, Toronto, ON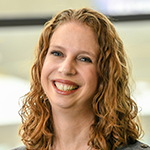 Lisa Taylor is a sought-after expert, speaker and columnist on today's changing world of work. As President of Challenge Factory and the Centre for Career Innovation, Lisa offers invaluable leadership and insights about the Future of Work – with a focus on how talent equity, demographics, the freelance economy, and new market dynamics present opportunities to gain strategic workforce and career advantage. She is the author of The Talent Revolution: Longevity and the Future of Work and the Retain and Gain series of career management playbooks for small businesses and non-profits and charities.
After receiving her MBA in Strategic Management and Public Administration from the Schulich School of Business at York University, Lisa held progressive roles at Deloitte and Hewlett-Packard. In 2014, Lisa was recognized by the Urban Land Institute as one of Canada's Top 100 Women for her work in leadership, employment and city building. She was also recognized by the Career Professionals of Canada as their 2015 Outstanding Career Leader.
Lisa sits on the Boards of Directors of the Canadian Special Operations Forces Regiment Association and CERIC. She is a member of the Canadian Council for Career Development's Standards and Guidelines stakeholder committee, and a representative for Team Canada with the International Centre for Career Development and Public Policy.
Donald G. Lawson, The Counselling Foundation of Canada, Toronto, ON (Honourary Director – Ex-officio)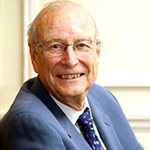 Retired since July 2008, Donald Lawson worked in the investment industry for 58 years, initially as a partner in Moss, Lawson & Co., then its President and CEO, and subsequently as Chairman. Following the takeover of Moss Lawson by HSBC Securities (Canada) Inc. Mr. Lawson was Honourary Chairman and an investment advisor to private clients. In business, Mr. Lawson has served on the Board of Governors of the Toronto Stock Exchange, including a term as Chairman of the Board. He also served on the Board of the Investment Dealers Association of Canada.
Mr. Lawson has been involved with the not-for-profit sector for most of his business career. After serving in various capacities within the YMCA of Metropolitan Toronto, he became its Chairman at a time when it was approaching bankruptcy. During his watch, decisions were made leading to the regeneration of the Association which now has become a successful $200+ million enterprise. In 1984, Mr. Lawson became Chair of the Board of The Counselling Foundation of Canada, a role in which he served for 31 years. In November 2015, he stepped down as the Foundation's Chair, but continues as a Director and holds the title of Chair Emeritus. Other volunteer activities have included United Way Budget Committees, Director and Treasurer of Huntley Youth Services (now Youthlink), Investment Committee of the United Church of Canada, Member of the Board of Regents and Treasurer of Victoria University (an affiliated University within the University of Toronto), Chairman of the Executive Committee and subsequently the Board of Trustees of Lawrence Park Community Church, and a Director of the Georgian Bay Land Trust.
Recognition has come in the form of Officer, the Fellowship of Honour, YMCA Canada; Honourary Doctor of Laws, Dalhousie University; and Honourary Doctor of Sacred Letters, Victoria University; Honourary Doctor of Laws, Memorial University of Newfoundland, and the Queen Elizabeth Diamond Jubilee Medal.
RIz Ibrahim, The Counselling Foundation of Canada, Toronto, ON (Executive Officer – Ex-officio)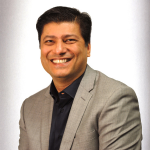 Riz Ibrahim is the President and CEO of The Counselling Foundation of Canada. He is also the Executive Officer of CERIC and an ex-officio member of the CERIC Board of Directors. He previously led the creation of CERIC as it emerged in the early 2000s and served as the Executive Director of CERIC until 2023.
As CERIC Executive Director, Riz expanded the reach and scope of CERIC's work by actively engaging stakeholders from a broad range of sectors within the career development ecosystem. Partnership, collaboration and inclusion have been at the core of CERIC's growth and development.
Notably, Riz created research and learning vehicles that would make CERIC a credible and non-partisan voice in career development in Canada, advocating for Career Development for Public Good and building the competencies of career development professionals. This included the Canadian Journal of Career Development, Careering Magazine, CareerWise/OrientAction and the Graduate Student Engagement Program. Most significantly during his tenure, Riz was instrumental in initiating and expanding Cannexus, Canada's Career Development Conference as the premiere learning and networking event for career development professionals in Canada.