CERIC is directed by a pan-Canadian volunteer Board of Directors reflecting a broad sectoral representation in the field of career counselling.
We also have a number of Advisory Committees that are as diverse and representative as our national Board of Directors.
John Horn, Vancity Credit Union, Vancouver, BC (Chair)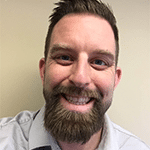 John Horn leads recruitment and learning at Vancity Credit Union and has been involved with CERIC for over a decade as a committee and board member. At Vancity, John oversees sourcing, acquiring and developing talent in service of the co-operative's purpose of building healthy communities that are sustainable for the long term. As co-founder of The Potentiality, he writes and speaks about how career development enhances community well-being. John has chaired CERIC's Marketing, Communications & Web Services and Research Committees and is a veteran presenter at the Cannexus conference. He coaches his kids soccer teams and loves exploring neighbourhoods via bicycle. John holds bachelor's and master's degrees in history and is passionate about helping people tell their story.
André Raymond, Laval University, Quebec City, QC (Vice-Chair)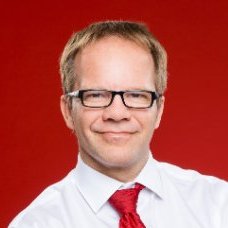 André Raymond has a master's degree in organizational development (développement des organisations) and a bachelor's degree in industrial relations (Relations industrielles) from Laval University. He is a human resources manager with solid expertise in recruiting, selection and career management. As Director of Laval's Service de placement (employment services) as well as Director of the university's continuing education division, he currently manages a team of 80 employees. He has more than 25 years' experience in the fields of recruiting, education and career management, having held positions as manager and vice-president for different organizations in the private sector and in education. He is an active member of the Ordre des conseillers en ressources humaines et en relations industrielles agréés du Québec (Quebec board of certified human resources and industrial relations counsellors) and of CERIC. He contributes to several specialized magazines and electronic media as a recruiting and career management specialist. He is also interested in major issues related to career management, such as workforce availability and employee engagement.
Jennifer Browne, Memorial University of Newfoundland, St John's, NL (Past Chair)

Jennifer Browne is the Director (Interim) of Student Life at Memorial University, providing leadership to a number of areas in the portfolio. For over 18 years she has worked in the area of career development in both community/non-profit and post-secondary settings including leading Career Development & Experiential Learning at Memorial University for over a decade. Her interest and passion for experiential learning has helped guide and increase the number of curricular and co-curricular experiential opportunities for Memorial students and alumni. She is currently Past Chair of CERIC, which is dedicated to the advancement of education and research in the field of career counselling and career development in Canada. Jennifer is also one of the founding organizers of the International Experiential Learning Institute which has been held bi-annually since 2013. She holds a BA and a MEd in Post-Secondary Education from Memorial University and is currently completing an EdD in Educational Leadership at Western University.
Cathy Keates, Queens's University, Kingston, ON (Secretary/Treasurer)

Cathy Keates is the Director of Career Services and Experiential Learning at Queen's University. Her portfolio includes leading and delivering services and resources for student career development and experiential learning, such as the Queen's University Internship Program and the Experiential Learning Hub, a new resource to support cross-institutional EL growth. Two recent projects, the Major Maps and It All Adds Up, a career health campaign with 43 career centres across Canada participating, were recognized with CACEE Innovation Awards. A 2017 research study ranked Queen's Career Services as the second most impressive model of post-secondary career services in Canada.
Lorraine Godden, Carleton University, Ottawa, ON

Lorraine Godden, PhD, is a faculty member of the Faculty of Public Affairs at Carleton University where she teaches career management and employability courses. Lorraine's research is rooted in understanding how educators interpret policy and curriculum to make sense of career and life planning, work-integrated-learning, adult learning, school-to-work transition, and other educational multidisciplinary and public policies. Her research has been published in national and international journals and conferences, and she has successfully completed many collaborative, empirical and community-based research projects that have informed theory, policy and practice-based initiatives. Lorraine currently serves on the Board of Directors of CERIC and the Asia Pacific Career Development Association, and was a Member of Team Canada for the International Centre for Career Development and Public Policy (2017-2019).
Darlene Hnatchuk, McGill University, Montreal, QC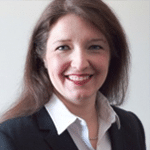 Darlene Hnatchuk is the Director of McGill University's Career Planning Service. Darlene oversees the development and delivery of programs, services and resources to support students in their career development. She also leads the Experiential Learning Network, bringing together campus stakeholders involved in the development and support of EL initiatives.
Candy Ho, Kwantlen Polytechnic University, Surrey, BC

Candy Ho is a faculty member in the department of Educational Studies within Kwantlen Polytechnic University's Faculty of Arts. A doctoral candidate at Simon Fraser University, she is keenly interested in educational leadership, and in particular the role of post-secondary professionals in student career development. She sees research as a lens to learn about people and organizations, and as a vehicle to improve process, policies and practices.
Cynthia Martiny, Université du Québec à Montréal, Montreal, QC

Cynthia Martiny is a Professor at the Université du Québec à Montréal. She holds degrees from the United States, France and Canada. She teaches group and intercultural counseling for students enrolled in the career development and career counseling programs. Her research interests centre around intercultural twinning, intercultural career counselling competencies, immigrant job insertion and groupwork. She is a guidance counsellor, member of the OCCOQ since 1995, and a practicing licensed group psychotherapist for men having conjugal violence problems.
Rosie Parnass, Coach and HR Consultant, Toronto, ON

Rosie Parnass recently retired from the University of Toronto where she was the Executive Director, Organizational Development and Learning and Work Life Support Services. Rosie has always been committed to providing learning and development opportunities for staff that is linked to advancing their careers and enhancing their skills in the workplace. Prior to her work in human resources, Rosie was Manager of Counselling Services at the Career Centre, University of Toronto. Rosie has served on numerous committees and associations both locally and nationally and currently teaches online for the Canadian Association of University Business Officers (CAUBO). Rosie'sprivate practice is focused on providing HR consulting and coaching services for both organizations and individuals.
Rob Shea, Memorial University of Newfoundland, St John's, NL

Dr Rob Shea is the Associate Vice-President (Academic and Student Affairs) of the Fisheries and Marine Institute at Memorial University of Newfoundland. Previously, Rob served as Memorial's acting Deputy Provost and Associate Vice-President (academic) pro tempore, as well as Dean pro tempore of the Department of Student Affairs and Services at Memorial University.
An avid Dr Seuss fan, Rob is also an Assistant Professor in the Faculty of Education, passionately involved in the education of future adult and post-secondary leaders. Armed with an arsenal of degrees in political science, social work, education and a doctorate in higher education leadership, his career has taken him from the front lines of teaching youth with multiple barriers, to the boardrooms of national and international non-profits. Rob has served as president of four national organizations, has been involved in the leadership of over seven others at the national, provincial and regional levels, and is now presiding as the Past President of the International Association of Student Affairs and Services.
Rob is the founding Editor of the Canadian Journal of Career Development, with more than 8,000 subscribers from around the world. He was involved in all planning meetings in late 2003 and early 2004 including taking part in the Governance/Nominating Committee that laid the foundation for launching CERIC. He was CERIC's President from 2004 to 2009. He was Past President and Chair of the Nominating Committee for one year and continues to serve as a director on CERIC's Board to this day. Rob has been a Director of the Counselling Foundation of Canada's Board since 2009.
Lisa Taylor, Challenge Factory, Toronto, ON

Lisa Taylor is the President of Challenge Factory, a North American think tank and "do" tank focused on the Future of Work. She founded Challenge Factory to provide thought leadership, tools and services to organizations and individuals interested in capitalizing on five key workforce trends: ageing and longevity, career ownership, the freelance economy, the rise of platforms and jobs of the future. Lisa is a speaker and the author of Retain and Gain: Career Management for Small Business – CERIC publication. Her second book, The Talent Revolution, will be published in 2019 by University of Toronto Press (Rotman Imprint).
Lisa holds an MBA in public management and strategic management from the Schulich School of Business, York University. She has held consulting and leadership roles at Deloitte and Hewlett-Packard. She has been recognized by the Urban Land Institute as one of Canada's Top 100 Women in city building for her work in employment and careers as well as being the 2015 Career Professionals of Canada Outstanding Career Leader. She currently sits as a Board member for the Canadian Special Operations Regiment Association as well as the Dean's Advisory Committee for the G. Raymond Chang School of Continuing Education, Ryerson University.
Donald G. Lawson, The Counselling Foundation of Canada, Toronto, ON (Honourary Director – Ex-officio)

Retired since July 2008, Donald Lawson worked in the investment industry for 58 years, initially as a partner in Moss, Lawson & Co., then its President and CEO, and subsequently as Chairman. Following the takeover of Moss Lawson by HSBC Securities (Canada) Inc. Mr. Lawson was Honourary Chairman and an investment advisor to private clients. In business, Mr. Lawson has served on the Board of Governors of the Toronto Stock Exchange, including a term as Chairman of the Board. He also served on the Board of the Investment Dealers Association of Canada.
Mr. Lawson has been involved with the not-for-profit sector for most of his business career. After serving in various capacities within the YMCA of Metropolitan Toronto, he became its Chairman at a time when it was approaching bankruptcy. During his watch, decisions were made leading to the regeneration of the Association which now has become a successful $200+ million enterprise. In 1984, Mr. Lawson became Chair of the Board of The Counselling Foundation of Canada, a role in which he served for 31 years. In November 2015, he stepped down as the Foundation's Chair, but continues as a Director and holds the title of Chair Emeritus. Other volunteer activities have included United Way Budget Committees, Director and Treasurer of Huntley Youth Services (now Youthlink), Investment Committee of the United Church of Canada, Member of the Board of Regents and Treasurer of Victoria University (an affiliated University within the University of Toronto), Chairman of the Executive Committee and subsequently the Board of Trustees of Lawrence Park Community Church, and a Director of the Georgian Bay Land Trust.
Recognition has come in the form of Officer, the Fellowship of Honour, YMCA Canada; Honourary Doctor of Laws, Dalhousie University; and Honourary Doctor of Sacred Letters, Victoria University; Honourary Doctor of Laws, Memorial University of Newfoundland, and the Queen Elizabeth Diamond Jubilee Medal.
Bruce Lawson, The Counselling Foundation of Canada, Toronto, ON (Executive Officer – Ex-officio)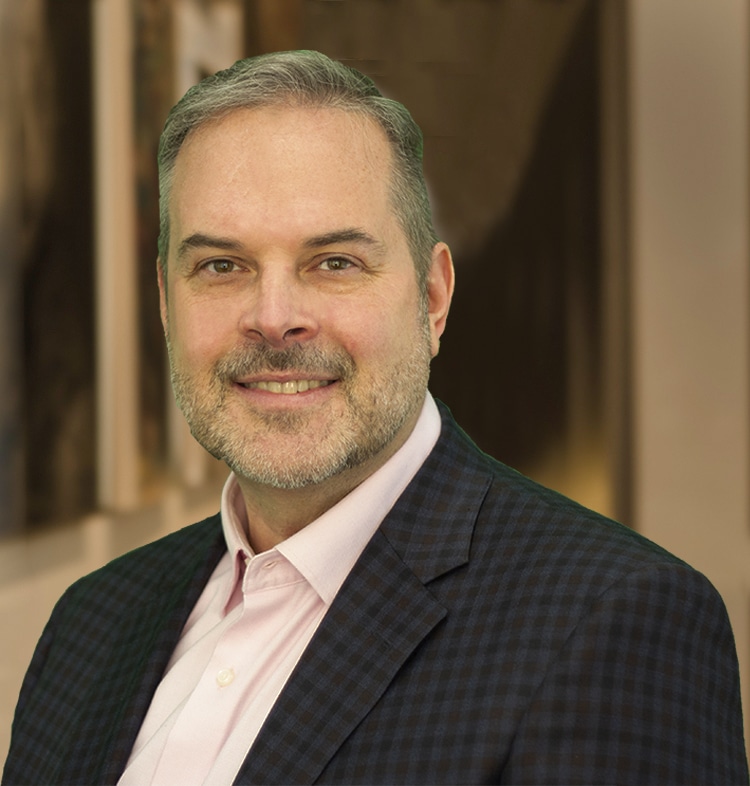 Bruce Lawson was appointed Executive Director of The Counselling Foundation of Canada in October, 2008, and to the role of President & CEO of the Foundation in December 2013. He also holds the title of Executive Officer of CERIC, and is an ex-officio member of the CERIC Board of Directors.
Over the years, Bruce has provided meeting planning, project management and communications services to a variety of corporations, associations and not-for-profit organizations. Bruce also served as the Interim Executive Director of Casey House Foundation for 18 months.
In addition to his professional life, Bruce is an active volunteer. He is the Past Chair of the Board of Philanthropic Foundations Canada, and serves/has served on the board or committees of several other organizations. In addition, he is a past Chair of the Board of Directors of Casey House Hospice and Casey House Foundation, and co-chaired Casey House's largest fundraising event, Art with Heart, in 2005, 2006 and 2009.
Bruce has a BA (Economics) from McGill and an MBA from the Rotman School of Management at University of Toronto.