Practical & Academic Research Committee:
Plays a central role in the development of CERIC's internal and external research agenda by reviewing materials to determine what research needs to be done in Canada and supporting the development of internal and external stakeholder surveys.
Determines and recommends to the Board the most effective way that CERIC can support the growth and development of practical and academic career-related research in Canada and its application.
Recommends priorities and guidelines for all practical and academic research efforts.
Chooses and recommends a relevant graduate thesis from works submitted through a contest to be considered for publication by CERIC.
Finds ways to communicate the fact that CERIC is supportive of career-related research and will lend its support and resources to both practical and academic research for the benefit of all Canadians.
Promotes and advocates the need for increased practical and academic research in this field across Canada.
Identifies partners to participate in and contribute to research projects.
Collaborates with researchers to advance career-related research in Canada.
Committee Members
Tony Botelho, Simon Fraser University, Burnaby, BC (Co-Chair)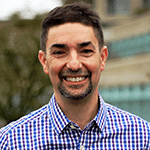 Tony Botelho is the Director of Simon Fraser University's nationally recognized Career & Volunteer Services. He is a past recipient of the Rob Shea Research Award by the Canadian Association of Career Educators and Employers (CACEE) for his research on the role of career education in the contemporary university environment (2014). Tony also co-led (and co-chaired) the development of CACEE's first research committee. In 2019 he was awarded the Stu Conger Award for Leadership by the Canadian Career Development Foundation.
Sue Watts, Employment + Education Centre (EEC), Brockville, ON (Co-Chair)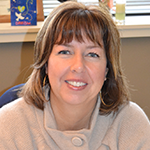 Sue Watts is the Executive Director of the Employment + Education Centre (EEC), a charitable, not-for-profit, multi-service organization. Sue has over 27 years' experience in the not-for-profit sector and prides herself on building and growing community collaborations for the purpose of meeting the needs of and positively impacting her communities. Sue is the recipient of provincial and national awards for her work in this sector. Sue is an innovator and has recently moved her brainchild, CareerLabsVR, a career decision making system using the immersive power of virtual reality, from concept to reality. Under the leadership of Sue, EEC hosted two international delegations (guests were from South Korea, Germany and Japan) which resulted in sharing of best practices regarding employment services for various populations.
Paul Brinkhurst, FutureWorx, Okotoks, AB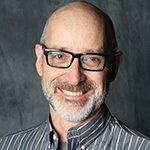 Paul brings 20 years of military experience as a naval architect, and in youth/adult education to his work at Futureworx, where he is the Innovations Developer. In this capacity he is responsible for the development and support of Futureworx assessment and curriculum products, and strategic initiatives. His primary interest lies in the integrations of soft skills assessment and development with literacy, essential skills and career programing. Paul is a member of the OLES Working Group reviewing the Essential Skills Framework.
Cathy Campbell, Consultant, Halifax, NS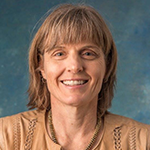 Cathy has over 25 years' experience as a researcher, career counsellor, program developer and manager in high school, community college, university and government settings. She has extensive experience at both a client and program level in helping young adults make effective transitions into post-secondary education and the workplace. Cathy has presented and published on the topics of narrative career counseling, effective roles for parents in assisting young people with career planning, and chaos-oriented approaches to career counseling. She has completed a PhD and written the CERIC-funded publication Career Crafting the Decade After High School which is based on her doctoral research.
Tannis Goddard, Mixtmode Consulting, Port Moody, BC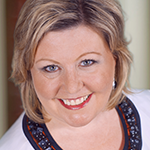 Tannis Goddard is the CEO of MixtMode Consulting and provides training and consultation services to governments and career agencies regarding the design and implementation of career services, with a specialization in online and blended career services. She has over 25 years of experience operating career centres in Canada. Tannis led the launch of the first federally funded online career counselling program in 2004 and has since led the successful delivery of online services to a full range of client groups. With keen interest in seeing this delivery option grow in our field, Tann is has been involved in research projects, including her PhD studies, and has presented on this topic all over the world.
Janice Graham-Migel, Halifax Regional Centre for Education, Halifax, NS

Dr. Janice Graham-Migel is a School Counsellor with the Halifax Regional Centre for Education. She holds an Adjunct Professor appointment at Acadia University where she teaches graduate courses part time. In 2008, Janice completed a PhD in Educational Administration at the University of Toronto. Her research and practice concentrates on comprehensive school counselling programs and distributed leadership, as well as collaboration between education and health in the context of school reform. Janice served as President of the Nova Scotia School Counsellors Association. She is currently President of the School Counsellors Chapter of the Canadian Counselling and Psychotherapy Association and Chair of the Chapter's National School Counselling Committee. Janice is a Canadian Certified Counsellor (CCC) and Canadian Certified Counsellor – Supervisor (CCC-S) through the Canadian Counselling and Psychotherapy Association and a Registered Counselling Therapist (RCT) through the Nova Scotia College of Counselling Therapists.
Sharon Hobenshield, Vancouver Island University, Nanoose Bay, BC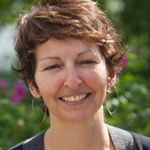 Sharon Hobenshield's traditional name is Ha-Youly and belongs to the Wilp Malii from the Gitxsan First Nation on her mother's side and is of German ancestry on her father's side. She has a BA, BSW, MEd and EdD. Her dissertation titled, Haq wil la hlo is sim: Walk Slowly on the Breath of Your Ancestors was an examination of gift giving within post-secondary education. Sharon has worked at Vancouver Island University since 2006 as the Director of Aboriginal Education and prior to that she worked in the field of social services and education, working and teaching with both urban and rural Indigenous communities throughout the province of BC. She believes strongly in the spirit and resiliency of Indigenous people and advocates for Indigenous-led program development and community relevant services to support Indigenous learners access and success in their learning journeys. Sharon is a proud mother of twin girls and makes her home in Nanoose Bay with her partner and mother.
Jeff Landine, University of New Brunswick, Fredericton, NB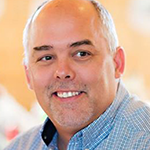 Dr Jeff Landine is an Associate Professor in the Faculty of Education at the University of New Brunswick and a Licensed Psychologist with the College of Psychologists of New Brunswick. He has worked as a counsellor in the public school system, with UNB's Counselling Services and in private practice for a combined 25 years. His teaching and research interests include employability, self-concept, identity development, career development and career counselling, as well as professional ethics.
Adriano Magnifico, Louis Riel School Division, Winnipeg, MB

Adriano is the Career and Entrepreneurship Consultant for the Louis Riel School Division since 2012. In a 35-year teaching career, he has developed innovative, multi-awarding career and entrepreneurship programming for high school students that integrates career design, entrepreneurship and community partnership into traditional courses. He enjoys connecting with disengaged learners, ever seeking content and strategy to keep them curious and interested in school. His most recent innovation, the LEAN Career Design Canvas, meshes entrepreneurship and career design allowing learners to see the big pictures of their lives and to craft compelling personal narratives. He has presented his ideas and tools to many educational and professional organizations throughout Canada.
Geneviève Taylor, Université du Québec à Montréal, Montreal, QC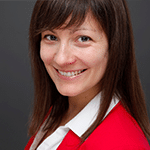 Geneviève Taylor, PhD, is a tenured professor in career counseling in the department of Education and Pedagogy at Université du Québec à Montréal. She is part of the Groupe de recherche et d'intervention sur la présence attentive (GRIPA), an interdisciplinary research group on mindfulness, where she heads the education research stream. She obtained her doctorate in clinical psychology at McGill University and holds a master's degree in human resources from the London School of Economics and Political Science. After her master's, she worked for two years as an executive search and selection consultant in London, where she led assignments in the health and social service sectors across the United Kingdom. Her research focuses on goal-setting, motivation and well-being in education and work settings. More specifically, she is interested in the ways in which mindfulness and compassion-based interventions can help people set career goals that reflect their true self, decrease their stress and increase their well-being and resilience. She currently teaches in the areas of identity development, positive psychology and research methods. She is also a licensed psychologist in Quebec.
Yi-Wen Liao, University of Prince Edward Island, Charlottetown, PE (GSEP)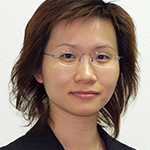 Yi-Wen Liao (Eva) is currently a graduate student in Education at University of Prince Edward Island. As a career coach, she enjoys helping the young generation to maximize their full potential. She had worked in global professional firms as a human resources consultant in mainland China and Taiwan for 20 years. She helped clients design and implement programs in the areas of talent strategy, organization design, job evaluation & leveling, rewards design, talent assessment, coaching and leadership training. In addition, she helped develop leadership development programs and conduct training programs.  She coached both leaders and high-calibres to explore their potential, reduce their interference, and overcome challenges. Eva holds a master's degree in labor and human resources management from The Ohio State University in the United States. She had lived and worked in Shanghai for nine years.
Content & Learning Committee:
Provides content currency support to staff and input on new content for the CERIC group of periodical publications (Careering magazine, formerly ContactPoint Bulletin and OrientAction Bulletin) and other CERIC assets by utilizing results from surveys, polls, user feedback as well as other qualitative inputs.
Suggests possible leads for content submissions and learning opportunities that are in line with identified content streams or themes and suggest ways they can best be organized and presented in order to be useable and engaging (articles, links, blogs, webinars, social media and other channels) in both English and French.
Upon request, provides editorial support by reviewing draft publication content to ensure that the overall tone and quality of material is of a high standard, in line with CERIC's mission and mandate, engaging and appropriate.
Promotes and educates career professionals on the need for, and sharing of information, ongoing learning and professional development across Canada.
Provides support and advise to staff in the review of Partnership Proposals, as required.
Actively champions and promotes CERIC periodical publications and learning initiatives to colleagues and networks.
Committee Members
Darlene Hnatchuk, McGill University, Montreal, QC (Co-Chair)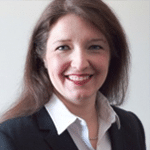 Darlene Hnatchuk is the Director of McGill University's Career Planning Service. Darlene oversees the development and delivery of programs, services and resources to support students in their career development. She also leads the Experiential Learning Network, bringing together campus stakeholders involved in the development and support of EL initiatives.
Meghan Lavallee, Manitoba Institute of Trades and Technology, Winnipeg, MB (Co-Chair)

Meghan Lavallee resides in Winnipeg, and is the Director of Pathway Programs for the Manitoba Institute of Trades and Technology. This includes ongoing support for the institution's Adult Learning Centres and Language Programs, as well as the systems to create successful career and educational pathways to pursue trades and technical training,  transition into employment, and/or on to other opportunities in post-secondary education.
Meghan's passion for experiential learning and student success started as a student and staff member within residence and student life communities in the post-secondary sector, while completing her BSc and PBDE. From there, she turned her love of student development to a proactive educational attainment model with Career Trek, an experiential learning career development not-for-profit that creates opportunities to catapult young Manitobans to career and education success. She is currently completing her MEd (Post-Secondary Studies) at Memorial University.
Meghan loves volunteering in her community, yoga, gardening and time in nature with her family and canine companions.
Andrea Christensen, Careers for Life Consulting, Calgary, AB

Andrea Christensen, MEd, BEd, CDP, is a career development practitioner and learning specialist with a background in teaching, training, coaching and business management.  She currently contracts with the Government of Alberta to teach and design Career and Employment workshops. Additionally, she works with Bow Valley College as a liaison and program co-ordinator for dual credit opportunities for Alberta high school students
Lucie Demers, Septembre éditeur, Quebec City, QC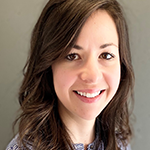 Lucie Demers graduated from Laval University in 2012. Since then, she has been a career advisor. She first began at September éditeur as a project manager, then became editorial director in 2017. Over the years, she has worked with many authors on their various projects, including Louis Cournoyer, Isabelle Falardeau, Mathieu Guénette, Wilfrid Larochelle, Marie-Ève ​​Lécine, Jacques Limoges, Yves Maurais, Denis Pelletier, Émilie Robert and Sara Savoie. She has also collaborated in the development of several digital projects, online questionnaires and informational databases. Her greatest pleasure is to see the evolution of quality tools, which make a real difference for clients.
Holly Linkert, Eastwood Collegiate Institute Waterloo Region District School Board, Kitchener, ON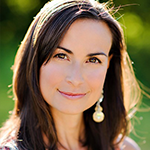 Holly Linkert is a Co-operative Education and Dance Teacher at Eastwood Collegiate with the Waterloo Region District School Board (WRDSB). She developed a Newcomer Drama Course to help refugee students develop English language skills as well as build connection to their new school environment. Holly is dedicated to helping her students find their groove and pathway in life. As a member of the provincial brainstorming team for the new Career Studies curriculum in Ontario, she helped to add financial literacy and updated job application methods to the curriculum. She has a diverse career background starting as a professional singer/dancer with Jean Ann Ryan Productions (Florida), member of a retail management team for Reebok Canada, a Guidance Counsellor with the Toronto District School Board (TDSB), dance educator with Carousel Dance Centre, and a former volunteer for Ballet Creole (Toronto) and Dance Ontario. She holds a BA Honours history degree from Kings University College at Western University, a post-graduate Career Development Practitioner certificate from Conestoga College, a Teaching Certificate from D'Youville College (NY), and a Jazz/Tap teaching diploma from ADAPT.
Felicity Morgan, University of Toronto, Mississauga, ON
Feli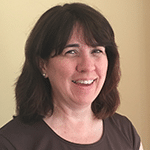 city Morgan is the Director of the Career Centre at the University of Toronto Mississauga. She is an innovative career services leader, who constantly explores new methods of helping students achieve their goals. Felicity is committed to providing programming and services that help them develop lifelong career management skills and to facilitating their connections with employers, alumni, industry professionals and the community. The UTM Career Centre has received a Top 5 nomination, National Association of Colleges and Employer's Members Choice award for innovation (2013), recognizing the out-of-the-box thinking the staff employs in their work. In addition, the centre received a shared (with a consortium of Canadian universities, colleges and some international institutions) Excellence in Innovation Canadian Association of Career Educators and Employers award (2017). A graduate of the University of Toronto, she holds a bachelor's degree in psychology and sociology and a master's of education in counselling psychology and is a Registered Psychotherapist in Ontario.
Medina Puskar, Manitoba Start, Winnipeg, MB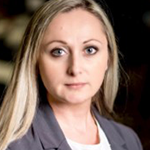 Medina Puskar is a Registered Social Worker and Manager of Career Services at Manitoba Start where she leads a team of trained and certified career coaches effectively guiding newcomers to find meaningful employment. Prior to being in a leadership role, she worked as a Career Coach/Facilitator, teaching employability skills and job search techniques. Medina completed the Career Development Practitioner Certification diploma from University of Winnipeg and hold a Bachelor of Social Work from University of Manitoba. As a refugee herself, she understands the challenges newcomers face in finding meaningful employment. Motivated by data, she is always eager to uncover new trends and strives to implement them in strategic planning within the organization.
Roxane Stonely, Centre de recherche d'emploi Côte-des-Neiges /Job Search Centre, Montreal, QC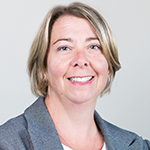 Roxane Stonely is the General Director of the Côte-des-Neiges Job Search Centre in Montreal.  The centre offers employment services in French and English to a diverse clientele such as new immigrants and visible minorities. Roxane also serves on the board of AXTRA, the Alliance des centre-conseil en emploi. For the past 20 years, Roxane has worked in the employment field. She graduated from the University of Sherbrooke in career counselling, and started working as an employment counsellor at the Women's Y.  She then became co-ordinator and acting director until she became General Director at the Côte-des-Neiges Job Search Centre. Furthermore, the centre is Certified Remarkable Employer by the Bureau de normalisation du Québec. This certification is awarded to businesses that implement best practices in human resources management. The Centre received its initial certification in 2013.
Nkem Onyegbula, Royal Roads University, Victoria, BC (GSEP)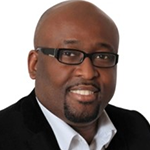 Nkem Onyegbula is an independent consultant and principal with CYNKON Inc. He is responsible for providing change management, project management and business strategy services to his clients to generate positive return on investment.
Prior to becoming an independent consultant, Onyegbula worked in Canada for Deloitte Inc. as a manager in the Human Capital Practice. He also worked for the City of Edmonton as a Project Manager, Change Initiatives. Prior to moving to Canada, he worked in Tampa, Florida for Vista Hill Management as a Project Manager, HR & Finance, and for Sykes Enterprises as an Organizational Development research analyst.
Onyegbula holds an MBA from the University of Tampa (2004) and a Bachelor of Science (Geophysics) from the University of Lagos (1998). He is also a Certified Management Consultant (CMC) with the Canadian Association of Management Consultants. Onyegbula holds a Change Management Specialist (CMS) designation with the Management and Strategy Institute and is Prosci certified in Change Management. Nkem is currently studying at the Royal Roads University for his Doctorate in Business Administration (DBA).
Marketing, Communications & Web Services Committee:
Acts as a sounding board on the implementation of CERIC Strategic Marketing Plan and related strategies for utilizing online technologies, including social media tools, for engaging current CERIC user bases and the broader community, including sector development initiatives such as the CERIC road show, community engagement strategies, and sponsorship and partnership development.
Helps to identify strategies to enhance the exposure and awareness of all CERIC assets throughout its suite of websites (ceric.ca, contactpoint.ca, orientaction.ca, Cannexus.ca, cjcdonline.ca).
Provides feedback on usability and functionality for the various web-based asset audiences.
Suggests general, affiliate and other online opportunities to enhance the awareness and usage of CERIC assets such as ContactPoint, OrientAction, CJCD, Cannexus as well CERIC projects and publications, avenues for the dissemination of CERIC's identified Funding Priorities and Potential Project Partners.
Actively champions and promotes CERIC assets to colleagues and networks.
Committee Members
Valérie Roy, AXTRA, Montreal, QC (Co-Chair)

Valérie Roy is the Executive Director of AXTRA, the Alliance des centres-conseils en emploi. Valérie works with AXTRA's members and partners to develop best practices and to develop the body of knowledge in the employment and training sector. She also serves on a number of boards and committees in Quebec and Canada and on the international stage. Over the years, she has worked to promote the career development field and co-ordinated provincial and pan-Canadian projects aimed at improving the employability of underrepresented groups.
Keka DasGupta, Precision Marketing Group Inc, Toronto, ON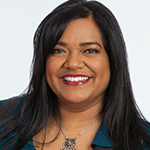 Keka DasGupta is a 20-year award-winning PR and communications strategist, a TEDx speaker, executive trainer and an entrepreneur. Keka began her career at IKEA and served with the company for seven years, managing all national PR and communications programs. She also served as the company's media and crisis spokesperson. She then moved onto the reputed PR firm, DDB Public Relations (DDB PR). After becoming a new mom (she now has two boys), Keka established her own boutique consulting firm, Precision Marketing Group Inc.
Keka continued to consult with DDB, as a freelance VP of their PR division. In 2016, Keka and her DDB team were awarded the Oscars of the PR industry with the Agency of the Year designation in the global Gold Quill competition, by the International Association of Business Communicators. Keka has worked with such globally recognized brands as: IKEA, Nike, Disney, American Express, Schwarzkopf, Johnson & Johnson and many other Fortune 500s. She has worked in recruitment marketing for over a decade, co-founded a corporate L&D company, Enkompass Consulting, and served as an instructor at the Schulich Executive Education Centre (SEEC), York University.
As her passion project, Keka also delivers keynote speeches and runs interactive Gratitude workshops for corporations across North America, focused on increasing employee productivity, happiness, loyalty and retention. Keka has also created a program for school students (Grades 7 to 12), focused on using gratitude to proactively tackle bullying environments. Keka is a professional member of the Canadian Association of Professional Speakers (CAPS).
Frances Humphreys, Wilfrid Laurier University, Waterloo, ON

Frances Humphreys is the Associate Director of Career Development & External Relations at Wilfrid Laurier University. Frances is responsible for career consulting and employer relations at the central Career Centre, oversees the Brantford Career Centre and the Lazaridis School of Business & Economics Graduate Programs satellite office. Frances facilitates faculty partnerships and the integration of comprehensive career development programs and services throughout the campus for students and alumni.
Since 2005, Frances has contributed to the career development field as an active member of the MBA Career Services and Employer Alliance (MBACSEA) and the Canadian Association of Career Educators and Employers (CACEE). She has a solid reputation for leveraging networks and building strategic relationships and has supported the marketing, communications and research initiatives of these organizations. Prior to joining the career development team, her professional background included working at the Laurier Institute, the management and executive development arm of the School of Business & Economics.
Trevor Lehmann, University of Manitoba, Winnipeg, MB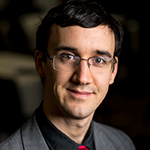 Trevor Lehmann is a student services professional with six years of experience advising post-secondary students on academic and career decisions at the University of Manitoba. He holds a Bachelor of Education in education and is a certified school teacher within the province of Manitoba. He is currently enrolled in the Master of Education: Counselling Psychology and employed at the Career Services office at the University of Manitoba, where he focuses on helping students through the career decision-making process.
Amy Melo, Peel District School Board, Mississauga, ON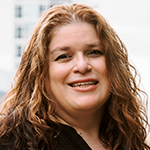 Amy Melo is a secondary school educator with over 18 years of experience; many of which have been spent assisting students as a Guidance teacher. She currently serves as the Co-ordinator of Pathways, Guidance and Career Education at the Peel District School Board where she implements guidance programming for the entire system. Amy has served as the Co-Chair of the Ontario Guidance Leadership Association where she has worked among leaders from across the province of Ontario.
Jenny Lee Northey, Queen's University, Kingston, ON
Jenny Lee Northey is a Career Counsellor in Career Services at Queen's University, supporting students in their career growth and decision-making. She has a focus on supporting the career development of post-secondary students through a particular equity, diversity and inclusivity lens. She has worked at Queen's and New York University Shanghai for the past six years, in various student affairs roles supporting students. Jenny also brings experience in education, educational technology, and has built up experience in marketing and communications as a volunteer with various organizations.
Lisa Taylor, Challenge Factory, Toronto, ON

Lisa Taylor is a sought-after expert, speaker and columnist on today's changing world of work. As President of Challenge Factory and the Centre for Career Innovation, Lisa offers invaluable leadership and insights about the Future of Work – with a focus on how talent equity, demographics, the freelance economy, and new market dynamics present opportunities to gain strategic workforce and career advantage. She is the author of The Talent Revolution: Longevity and the Future of Work and the Retain and Gain series of career management playbooks for small businesses and non-profits and charities.
After receiving her MBA in Strategic Management and Public Administration from the Schulich School of Business at York University, Lisa held progressive roles at Deloitte and Hewlett-Packard. In 2014, Lisa was recognized by the Urban Land Institute as one of Canada's Top 100 Women for her work in leadership, employment and city building. She was also recognized by the Career Professionals of Canada as their 2015 Outstanding Career Leader.
Lisa sits on the Boards of Directors of the Canadian Special Operations Forces Regiment Association and CERIC. She is a member of the Canadian Council for Career Development's Standards and Guidelines stakeholder committee, and a representative for Team Canada with the International Centre for Career Development and Public Policy.
Barbara Wilson, Thrive Career Consulting, Toronto, ON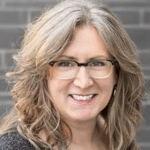 Barbara Wilson is a career development and learning professional with a 20-year track record of improving individual capability, and helping teams and organizations achieve their objectives. She leverages her strengths as an educator, coach and trusted advisor to help others find clearer direction and goals, move forward with confidence, and achieve the success they define. She is a passionate, engaging presenter and facilitator with proven skill in designing and delivering education sessions. She has been a guest speaker and panellist on the topics of career development and talent management.
Barbara served as the Director of Career Development at CIBC, where she led the development and initial implementation of a multi-year strategy for integrated, enterprise career development, including a supporting curriculum to improve individual capability across the organization. She also consulted with internal business partner teams to create career development strategies and tactics to support their integrated talent management plans. Barbara now has her own practice – Thrive Career Consulting – as a career development consultant and personal career coach.
Aryan Esgandanian, Ryerson University, Toronto, ON (GSEP)

Aryan Esgandanian was completing her PhD in Policy Studies and switched into the Master of Arts in Public Policy and Administration program at Ryerson University. Currently, she is completing her research on Ontario's apprenticeship model. She has completed her Master of Education in Adult Education and Community Development with a specialization in workplace, learning and social change at the University of Toronto. Her bachelor's degree is in psychology with a minor in sociology from Ryerson University. She hopes in the future to return back to completing her doctoral degree. Her interests are in workplace learning, the transition from school-to-work, inclusion in the workplace, youth and community development.
Darrell Cole, BrickStorming, Winnipeg, MB (Co-Chair)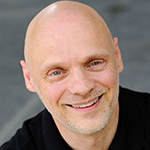 Darrell Cole (BA, MSW) has always been passionate about marketing, sales and advocacy. Whether it was as a part-time sales clerk at a pet store, founder and CEO of an experiential learning/career development organization, at a pub with strangers, a program designer, or president of a housing co-operative, Darrell has endeavoured to actively use his mind and voice to promote causes that engage and drive him. Having worked in the career development field for over 20 years, he is eager to contribute to the important work that CERIC undertakes.
The vast majority of Darrell's marketing and sales work has revolved around his commitment to the principles of social justice (other than being a hardcore member of Rider Nation). He has worked tirelessly, promoting causes that involve the under-represented and disempowered in our society. He especially loves to explore issues through innovative, hands-on processes such as Lego® Serious Play®. Darrell is a certified facilitator at Brickstorming, a Winnipeg-based business facilitation, educational consultancy and visual artistry company specializing in the LEGO® SERIOUS PLAY® method.
Darrell enjoys eating licorice, spending time with loved ones, playing board and role-playing games, family history research and growing succulents.