Practical & Academic Research Committee:
Plays a central role in the development of CERIC's internal and external research agenda by reviewing materials to determine what research needs to be done in Canada and supporting the development of internal and external stakeholder surveys.
Determines and recommends to the Board the most effective way that CERIC can support the growth and development of practical and academic career-related research in Canada and its application.
Recommends priorities and guidelines for all practical and academic research efforts.
Chooses and recommends a relevant graduate thesis from works submitted through a contest to be considered for publication by CERIC.
Finds ways to communicate the fact that CERIC is supportive of career-related research and will lend its support and resources to both practical and academic research for the benefit of all Canadians.
Promotes and advocates the need for increased practical and academic research in this field across Canada.
Identifies partners to participate in and contribute to research projects.
Collaborates with researchers to advance career-related research in Canada.
Committee Members
Lorraine Godden, Queen's University, Kingston, ON (Co-Chair)

Dr Lorraine Godden's (PhD, Queen's University) research examines how teachers and school leaders undertake complex and differentiated activity in the processes of interpretation and implementation of policy in educational organizations. Her research is rooted in understanding how policy actors interpret policy documents to make sense of education and career/life planning, co-operative education, experiential learning and other educational multidisciplinary policies, and enact them into programing. Dr Godden is particularly interested in how all stakeholders, including vulnerable populations can be supported, and policy implementation facilitated, through these complex interpretive processes.
Dr Godden's research has been published in national and international journals, and she has presented at numerous national and international conferences. Further, her research has received funding from the Social Sciences and Humanities Research Council of Canada. She has successfully completed many collaborative, empirical and community-based research projects that have informed theory, policy and practice-based initiatives for at-risk youth populations. Dr Godden is a member of Team Canada for the International Centre for Career Development and Public Policy. She teaches leadership and policy-related courses in both undergraduate and graduate programs, and has received the Queen's University Golden Apple Award for university teaching.
Rhonda Joy, Memorial University, St John's, NL (Co-Chair)

Rhonda Joy is Associate Dean of Graduate Programs and Research as well as an Associate Professor in the Faculty of Education at Memorial University for the past 10 years. She brings to the university setting over 20 years of experience as a counsellor in the K-12 school system. Rhonda has been an active member of the counselling psychology program and the faculty with involvement in teaching, research and service. Her passion for and experience with helping others and supporting students at all levels of their development has been the impetus for much of her research. One of her interests is the area of career development. The importance of career development can be seen in her use of experiential learning and reflective practice in her classrooms. As well, she has been involved in an innovative research project, Career Integrated Learning (CIL), which helps students to reflect on and articulate some of the competencies they may gain while learning in the classroom. Students reported that becoming aware of the transferable skills they developed/refined helped to be better prepared for the world of work and allowed them to think about their education from a broader lens.
Tony Botelho, Simon Fraser University, Burnaby, BC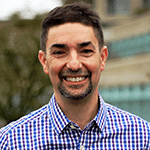 Tony Botelho is the Director of Simon Fraser University's award-winning Career & Volunteer Services. In 2014 he won the Rob Shea Research Award from the Canadian Association of Career Educators and Employers (CACEE) for his research on the role of career education in the contemporary university environment. He also co-led (and co-chaired) the development of CACEE's first research committee.
Janice Graham-Migel, Halifax Regional Centre for Education, Halifax, NS

Dr Janice Graham-Migel is a School Counsellor with the Halifax Regional Centre for Education. She holds an Adjunct Professor appointment at Acadia University where she teaches graduate courses part time. In 2008, Janice completed a PhD in Educational Administration at the University of Toronto. Her research and practice concentrates on comprehensive school counselling programs and distributed leadership, as well as collaboration between education and health in the context of school reform. Janice served as President of the Nova Scotia School Counsellors Association, as well as President of the School Counsellors Chapter of the Canadian Counselling and Psychotherapy Association. She is currently Chair of the Chapter's National School Counselling Committee. Janice is a Canadian Certified Counsellor (CCC) and Canadian Certified Counsellor – Supervisor (CCC-S) through the Canadian Counselling and Psychotherapy Association and a Registered Counselling Therapist (RCT) through the Nova Scotia College of Counselling Therapists.
Darlene Holowachuk, YMCA of Greater Toronto, Toronto, ON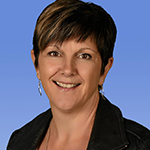 Darlene Holowachuk is currently the Senior Vice-President Operations – Employment and Community Programs with the YMCA of Greater Toronto. She is accountable for the strategic and operational plans/goals of a complex group of programs and services including employment, training, newcomer services, youth outreach and intervention at the local, provincial and national level. She is also responsible for eight international partnerships for the YMCA of Greater Toronto. Darlene has over 25+ years of experience working in the not-for-profit sector and has held a variety of positions. Darlene currently sits on the Board of Directors for the Toronto Workforce Innovation Group and represents community-based organizations on a number of local and federal committees.
Jeanette Hung, Private Practice, Halifax, NS
Jeanette Hung MEd (Counselling) specializes in the practice of career counselling and focuses on advocacy, social justice and the clinical supervision of careers counsellors. Promoting counsellor professional identity and growth, Jeanette has provided training for counsellors locally and internationally and has lectured on career counselling and development at Acadia, Saint Mary's and Dalhousie Universities. Jeanette's award-winning work included the Dalhousie University Career Counselling Internship Programme, which was sponsored by The Counselling Foundation of Canada. A founding Director of CERIC. Jeanette is also the founding Chair of the Nova Scotia Association of Counselling Therapists and is a Canadian Certified Counsellor (CCC) and Canadian Certified Counsellor-Supervisor (CCC-S) through the Canadian Counselling and Psychotherapy Association and a Registered Counselling Therapist (RCT).
Adriano Magnifico, Louis Riel School Division, Winnipeg, MB

Adriano Magnifico has taught senior high school English for most of his career. In 1995 he created the Career Internship Program, an interdisciplinary career program that meshed career development with traditional courses. CIP won numerous awards for its innovative approach to classroom pedagogy, student engagement and career development for high schools. He has since morphed into a career development specialist in the Louis Riel School Division providing leadership for high schools in building career development programming. He constantly looks for ways for students to connect to the professional community, develop the skills/experiences necessary for effective post-high school transitions and to tell their stories in the most powerful ways possible.
He is chair of the LRSD Career Development Committee, member of the divisional Leadership Team, chair of the local Career and Post-Secondary Symposium and creator of the Tigers' Den Entrepreneurship Conference. He sits on the Executives of the provincial Rotary Career Symposium, the Canadian Cyber Defence Conference, the Winnipeg Chamber of Commerce and Canadian Manufacturing and Exporters (CME) Leadership Teams. He actively volunteers with Junior Achievement, Special Olympics Manitoba and has coached hockey and baseball in his community for the past 30 years. He is the Co-President of the Manitoba Association of Teachers of English and has helped to develop summer literacy programs for marginalized elementary students. Adriano publishes the occasional article on career development, writes for the local community newspaper and has won awards for some of his short stories. He believes that all people's stories are full of gifts and talents –commitment, learning space and mentorship make them true.
Patricia Polischuk, Optimum Talent, Waterloo, ON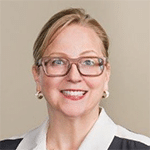 Patricia has spent the past 20 years helping individuals and organizations succeed by leveraging their often-ignored innate resources and talents. As an International Coach Federation accredited coach, she creates the "aha moments" which propel her clients forward, allowing them to overcome self-imposed obstacles and reach their personal and business goals. Her clients would describe her as a connector of ideas, people and solutions.
Patricia is recognized as a subject matter expert in the areas of career management, personal branding and networking. She is passionate about helping people connect with jobs that are a fit with their skills and values while inspiring them to achieve their true potential.
In addition to heading up Optimum Talent's Waterloo region office, Patricia is actively involved in the community as President of the KW YWCA Board of Directors and as a member of the Wilfrid Laurier University Board of Governors. She has also been asked to serve on two Program Advisory Committees at Conestoga College and on the Research Committee at CERIC, whose purpose is to advance the field of career development in Canada.
Patricia is a graduate of Wilfrid Laurier University and Humber College and is an advocate of lifelong learning. She and her 16-year-old son live in Waterloo and she is proud to say she has attended numerous ComiCon and FanExpos in the last five years!
Geneviève Taylor, Université du Québec à Montréal, Montreal, QC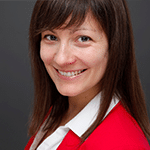 Geneviève Taylor, PhD, is a tenured professor in the department of Education and Pedagogy at Université du Québec à Montréal. She is part of the Groupe de recherche et d'intervention sur la présence attentive (GRIPA), an interdisciplinary research group on mindfulness, where she heads the education research stream. She is also a researcher in the Centre de recherche et d'intervention sur l'éducation et la vie au travail (CRIEVAT). She obtained her doctorate in clinical psychology at McGill University and holds a master's degree in human resources from the London School of Economics and Political Science. After her master's, she worked for two years as an executive search and selection consultant in London, where she led assignments in the health and social service sectors across the United Kingdom. Her research focuses on goal-setting, motivation and well-being in education and work settings. More specifically, she is interested in the ways in which mindfulness and compassion-based interventions can help people set career goals that reflect their true self, decrease their stress and increase their well-being. She currently teaches in the areas of vocational development and research methods. She is also a licensed psychologist in Quebec.
Simon Viviers, Laval University, Quebec City, QC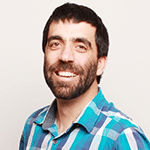 Simon Viviers is a Professor in Guidance and Counselling programs at Laval University and researcher at the Centre de recherche et d'intervention sur l'éducation et la vie au travail – CRIEVAT (Centre for Research and Intervention on Education and Work-life). His research and teaching focuses on psychological and social issues of work in the contemporary world and also on research and support practices with groups and communities. He has published many articles about mental health and school staff's power to act in relation to the organization of their work and the possibilities of developing their profession.
Content & Learning Committee:
Provides content currency support to staff and input on new content for the CERIC group of periodical publications (Careering magazine, formerly ContactPoint Bulletin and OrientAction Bulletin) and other CERIC assets by utilizing results from surveys, polls, user feedback as well as other qualitative inputs.
Suggests possible leads for content submissions and learning opportunities that are in line with identified content streams or themes and suggest ways they can best be organized and presented in order to be useable and engaging (articles, links, blogs, webinars, social media and other channels) in both English and French.
Upon request, provides editorial support by reviewing draft publication content to ensure that the overall tone and quality of material is of a high standard, in line with CERIC's mission and mandate, engaging and appropriate.
Promotes and educates career professionals on the need for, and sharing of information, ongoing learning and professional development across Canada.
Provides support and advise to staff in the review of Partnership Proposals, as required.
Actively champions and promotes CERIC periodical publications and learning initiatives to colleagues and networks.
Committee Members
Candy Ho, Kwantlen Polytechnic University, Surrey, BC (Co-Chair)

Candy Ho is a faculty member in the department of Educational Studies within Kwantlen Polytechnic University's Faculty of Arts. A doctoral candidate at Simon Fraser University, she is keenly interested in educational leadership, and in particular the role of post-secondary professionals in student career development. She sees research as a lens to learn about people and organizations, and as a vehicle to improve process, policies and practices.
Cathy Keates, Queen's University, Kingston, ON (Co-Chair)

Cathy Keates is the Director of Career Services at Queen's University. Her portfolio includes leading and delivering services and resources for student career development and experiential learning (EL), such the Queen's University Internship Program and the Experiential Learning Hub, a new resource to support cross-institutional EL growth. Two recent projects, the Major Maps and It All Adds Up, a career health campaign with 43 career centres across Canada participating, were recognized with CACEE Innovation Awards.
Andrea Christensen, Careers for Life Consulting, Calgary, AB

Andrea Christensen, MEd, BEd, CDP, is a career development practitioner and learning specialist with a background in teaching, training, coaching and business management.  She currently contracts with the Government of Alberta to teach and design Career and Employment workshops. Additionally, she works with Bow Valley College as a liaison and program co-ordinator for dual credit opportunities for Alberta high school students
Madelaine Currelly, Community Training & Development Centre, Cobourg, ON

Madelaine Currelly has been the CEO of the Community Training and Development Centre (CTDC) for approximately 20 years. During those 20 years the CTDC has assisted over 35,000 people with career information, and developed supporting resources which assisted and focused community members on building their economic security. The CTDC works with all levels of government and partners with local agencies to provide community innovation and development. All community members from all walks of life and all age groups have benefitted from CTDC resources and unique programming.
Research projects the CTDC has undertaken with community partners include: the Rural Economic Development (RED) –Northumberland, Age Friendly Communities-Northumberland, and Status of Women: Economic Prosperity for Rural Women. All projects have aligned with career knowledge and development.
The CTDC has won two prestigious awards in the career development field. The Ontario Economic Development Award of Merit in 2010 and the Global Best Gold Award for North America, 2016, for its career development programming for youth and adults.
Madelaine is a Board member of Habitat for Humanity -Northumberland, a member of the Community Employment Resource Partnership, and a member of the Northumberland Learning Advisory.
Previously she served two terms as a School Board Trustee for the local public school board.
Darlene Hnatchuk, McGill University, Montreal, QC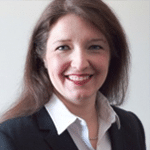 Darlene Hnatchuk is the Director of McGill University's Career Planning Service. Darlene oversees the development and delivery of programs, services and resources to support students in their career development. She also leads the Experiential Learning Network, bringing together campus stakeholders involved in the development and support of EL initiatives.
Blessie Mathew, University of Alberta, Edmonton, AB

Blessie Mathew is Manager, Career Education at the University of Alberta Career Centre. She oversees the development, delivery and evaluation of career education and experiential learning programs and services that are delivered both in-person and online. Previously, she spent 13 years advising undergraduate and graduate students, postdoctoral fellows, experienced professionals, and newcomers to Canada.
Scott Fisher, Professions North/Nord – Laurentian University, Sudbury, ON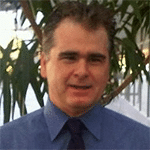 Scott Fisher, a Project Manager with the Faculty of Management at Laurentian University, currently oversees the only Ontario Bridge Training Program (OBTP) covering the vast expanse of northern Ontario. Prior to joining the university, he worked alongside business development officers and senior staff of the Greater Sudbury Development Corporation (GSDC) in developing strategies and initiatives related to workforce attraction and retention. This included participating in the Talent Management Project (TMP) of the municipality, led by the Department of Human Resources and Organizational Development.
Academically, Mr. Fisher has recently completed a Master of Industrial/Organizational (I/O) Psychology from Colorado State University. Connected to his alma mater, Scott participated as an assessor for the Jefferson County Commission and the Personnel Board of Jefferson County in Birmingham, Alabama. He is, as well, a certified facilitator in the Myers-Briggs Type Indicator (MBTI) and Strong Interest Inventory (SII) assessments.
Certified as a Career Development Professional (CCDP) for over 10 years, he has extensive experience assisting internationally educated professionals with integrating into the Canadian labour market. He is a Board member of the Career Development Association of Alberta (CDAA) and the Canadian Council for Career Development (3CD), as well as the Chair of the Global Connections Committee (GCC) for the American-based National Career Development Association (NCDA), the largest career development organization in the world.
Felicity Morgan, University of Toronto, Mississauga, ON
Feli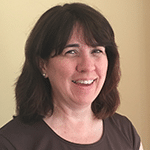 city Morgan is the Director of the Career Centre at the University of Toronto Mississauga. She is an innovative career services leader, who constantly explores new methods of helping students achieve their goals. Felicity is committed to providing programming and services that help them develop lifelong career management skills and to facilitating their connections with employers, alumni, industry professionals and the community. The UTM Career Centre has received a Top 5 nomination, National Association of Colleges and Employer's Members Choice award for innovation (2013), recognizing the out-of-the-box thinking the staff employs in their work. In addition, the centre received a shared (with a consortium of Canadian universities, colleges and some international institutions) Excellence in Innovation Canadian Association of Career Educators and Employers award (2017). A graduate of the University of Toronto, she holds a bachelor's degree in psychology and sociology and a master's of education in counselling psychology and is a Registered Psychotherapist in Ontario.
John DeGiacomo, Anishinabek Employment and Training Services, Thunder Bay, ON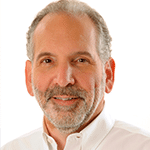 John DeGiacomo's 30 years of management experience in the education and training sector has served him well in his work with a variety of professionals in the private and public and not-for-profit sector.  As Executive Director of Anishinabek Employment and Training Services (AETS), John manages human resource development programs and services to on- and off-reserve members of nine participating First Nations Communities. In addition to his experience with AETS, John is a certified and experienced adult education teacher with a degree in marketing. Prior to working at AETS, John was responsible for leading successful career services as well as new partnership initiatives at Lakehead University. He is experienced managing in multi-faceted and multi-functional organizations and has volunteered as a member of the Board of Directors for Leadership Thunder Bay, the Thunder Bay Chamber of Commerce – Education Committee, regional Education at Work Ontario and the national Canadian Association for Career Educators and Employers. John is the Past President (2004-2008) with the Human Resources Professionals Association of Northwestern Ontario and in 2008 completed a provincial term on the Human Resources Professionals Association Chapter Governance Committee.
John achieved Job Search Strategy Employment Counsellor Certification early in his career from the Canada Employment Centre followed by a Human Resources Management Systems Certificate from the International Association for Human Resource Information Management and then a Canadian Campus Recruitment Certificate from the Canadian Association of Career Educators and Employers. In 2005, he earned a Certificate in Canadian Career Centre Management from the Canadian Institute for Career Centre Management. In 2006, he was the first Lakehead University Leadership Thunder Bay Program participant to complete the program and later that year also received a Level 1 and 2 Certificate in Alternative Dispute Resolution from the Stitt Feld Handy Group. John remains active as a volunteer on a number of boards and has recently completed a certificate of Indigenous Leadership, Governance and Management as well as Mental Health First Aid and Personality Dimensions.
John has worked as a highly productive and collaborative service provider/facilitator with the Thunder Bay Canada Employment Centre and Confederation College. At Lakehead University, his leadership role in experiential learning programs such as internship and co-operative education programs coupled with his four years of sessional teaching has made him appreciate the integral role that faculty and the employer community play in the education of tomorrow's leaders.  John has authored articles that have been published in Canadian journals (such as "How Co-ops and Internships Can enhance Your Workplace" in HR Professional magazine) and remains active by teaching occasional classes in marketing, human resources management systems and human resources. John is a proud father of three boys and is originally from Thunder Bay.
Roxane Stonely, Centre de recherche d'emploi Côte-des-Neiges /Job Search Centre, Montreal, QC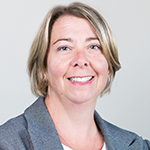 Roxane Stonely is the General Director of the Côte-des-Neiges Job Search Centre in Montreal.  The centre offers employment services in French and English to a diverse clientele such as new immigrants and visible minorities. Roxane also serves on the board of AXTRA, the Alliance des centre-conseil en emploi. For the past 20 years, Roxane has worked in the employment field. She graduated from the University of Sherbrooke in career counselling, and started working as an employment counsellor at the Women's Y.  She then became co-ordinator and acting director until she became General Director at the Côte-des-Neiges Job Search Centre. Furthermore, the centre is Certified Remarkable Employer by the Bureau de normalisation du Québec. This certification is awarded to businesses that implement best practices in human resources management. The Centre received its initial certification in 2013.
Heejin Kim, University of Victoria, Vancouver, BC (GSEP)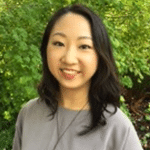 Heejin Kim is a master's student in counselling psychology at University of Victoria (UVic), working under the supervision of Dr Susan Tasker. As a former pre-professional ballet dancer and a current counsellor in training, Heejin feels passionate about exploring experiences of professional ballet dancers in their performing career using their voice to understand what supports them to persevere their career, and this inspired her research with retired professional ballet dancers. Heejin has completed her practicum at the Citizen's Counselling Centre, UVic Counselling Services, and Vancouver Coastal Health Child & Adolescent Mental Health Services as a counsellor, and worked with adults, post-secondary students, children and adolescents.
Marketing, Communications & Web Services Committee:
Acts as a sounding board on the implementation of CERIC Strategic Marketing Plan and related strategies for utilizing online technologies, including social media tools, for engaging current CERIC user bases and the broader community, including sector development initiatives such as the CERIC road show, community engagement strategies, and sponsorship and partnership development.
Helps to identify strategies to enhance the exposure and awareness of all CERIC assets throughout its suite of websites (ceric.ca, contactpoint.ca, orientaction.ca, Cannexus.ca, cjcdonline.ca).
Provides feedback on usability and functionality for the various web-based asset audiences.
Suggests general, affiliate and other online opportunities to enhance the awareness and usage of CERIC assets such as ContactPoint, OrientAction, CJCD, Cannexus as well CERIC projects and publications, avenues for the dissemination of CERIC's identified Funding Priorities and Potential Project Partners.
Actively champions and promotes CERIC assets to colleagues and networks.
Committee Members
Valérie Roy, AXTRA, Montreal, QC (Co-Chair)

Valérie Roy is the Executive Director of AXTRA, the Alliance des centres-conseils en emploi. Valérie works with AXTRA's members and partners to develop best practices and to develop the body of knowledge in the employment and training sector. She also serves on a number of boards and committees in Quebec and Canada and on the international stage. Over the years, she has worked to promote the career development field and co-ordinated provincial and pan-Canadian projects aimed at improving the employability of underrepresented groups.
Lisa Taylor, Challenge Factory, Toronto, ON (Co-Chair)

Lisa Taylor is the President of Challenge Factory, a North American think tank and "do" tank focused on the Future of Work. She founded Challenge Factory to provide thought leadership, tools and services to organizations and individuals interested in capitalizing on five key workforce trends: ageing and longevity, career ownership, the freelance economy, the rise of platforms and jobs of the future. Lisa is a speaker and the author of Retain and Gain: Career Management for Small Business – CERIC publication. Her second book, The Talent Revolution, will be published in 2019 by University of Toronto Press (Rotman Imprint).
Lisa holds an MBA in public management and strategic management from the Schulich School of Business, York University. She has held consulting and leadership roles at Deloitte and Hewlett-Packard. She has been recognized by the Urban Land Institute as one of Canada's Top 100 Women in city building for her work in employment and careers as well as being the 2015 Career Professionals of Canada Outstanding Career Leader. She currently sits as a Board member for the Canadian Special Operations Regiment Association as well as the Dean's Advisory Committee for the G. Raymond Chang School of Continuing Education, Ryerson University.
Ann Bowen, Government of the Yukon, Whitehorse, YT

Ann Bowen specializes in career development in Canada's North. Through the Yukon Government of Education and Yukon College, she advises youth and life-long learners about career opportunities. Ann consults with post-secondary jobseekers, mid-career adults, and newcomers to Canada who are seeking employers who will recognize their foreign credentials. Formerly, Ann's role at Yukon College was in recruitment, marketing and communications. Ann works closely with community and employer groups but is no stranger to large corporations and urban centres having originated from Montreal and the airline industry. She holds a BA and an MA and continues to learn. Ann loves winter snowshoeing and dog sledding. Having lived in both the NWT and now the Yukon for over 25 years, she calls the North her home.
Keka DasGupta, Precision Marketing Group Inc, Toronto, ON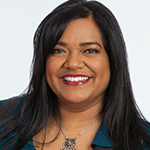 Keka DasGupta is a 20-year award-winning PR and communications strategist, a TEDx speaker, executive trainer and an entrepreneur.
Keka began her career at IKEA and served with the company for seven years, managing all national PR and communications programs. She also served as the company's media and crisis spokesperson. She then moved onto the reputed PR firm, DDB Public Relations (DDB PR). After becoming a new mom (she now has two boys), Keka established her own boutique consulting firm, Precision Marketing Group Inc.
Keka continued to consult with DDB, as a freelance VP of their PR division. In 2016, Keka and her DDB team were awarded the Oscars of the PR industry with the Agency of the Year designation in the global Gold Quill competition, by the International Association of Business Communicators.
Keka has worked with such globally recognized brands as: IKEA, Nike, Disney, American Express, Schwarzkopf, Johnson & Johnson and many other Fortune 500s.
She has worked in recruitment marketing for over a decade, co-founded a corporate L&D company, Enkompass Consulting, and served as an instructor at the Schulich Executive Education Centre (SEEC), York University.
As her passion project, Keka also delivers keynote speeches and runs interactive Gratitude workshops for corporations across North America, focused on increasing employee productivity, happiness, loyalty and retention. Keka has also created a program for school students (Grades 7 to 12), focused on using gratitude to proactively tackle bullying environments.
Keka is a professional member of the Canadian Association of Professional Speakers (CAPS).
Frances Humphreys, Wilfrid Laurier University, Waterloo, ON

Frances Humphreys is the Associate Director of Career Development & External Relations at Wilfrid Laurier University. Frances is responsible for career consulting and employer relations at the central Career Centre, oversees the Brantford Career Centre and the Lazaridis School of Business & Economics Graduate Programs satellite office. Frances facilitates faculty partnerships and the integration of comprehensive career development programs and services throughout the campus for students and alumni.
Since 2005, Frances has contributed to the career development field as an active member of the MBA Career Services and Employer Alliance (MBACSEA) and the Canadian Association of Career Educators and Employers (CACEE). She has a solid reputation for leveraging networks and building strategic relationships and has supported the marketing, communications and research initiatives of these organizations. Prior to joining the career development team, her professional background included working at the Laurier Institute, the management and executive development arm of the School of Business & Economics.
Meghan Lavallee, Manitoba Institute of Trades and Technology, Winnipeg, MB

Meghan Lavallee resides in Winnipeg, and is the Director of Pathway Programs for the Manitoba Institute of Trades and Technology. This includes ongoing support for the institution's Adult Learning Centres and Language Programs, as well as the systems to create successful career and educational pathways to pursue trades and technical training,  transition into employment, and/or on to other opportunities in post-secondary education.
Meghan's passion for experiential learning and student success started as a student and staff member within residence and student life communities in the post-secondary sector, while completing her BSc and PBDE. From there, she turned her love of student development to a proactive educational attainment model with Career Trek, an experiential learning career development not-for-profit that creates opportunities to catapult young Manitobans to career and education success. She is currently completing her MEd (Post-Secondary Studies) at Memorial University.
Meghan loves volunteering in her community, yoga, gardening and time in nature with her family and canine companions.
Rob Straby, Conestoga College, Kitchener, ON

Rob Straby has followed his passion for the innovation and development of state-of-the-art professional development coaching, facilitation and training systems since 1986. He has delivered these services to individuals, teams and departments in corporations, human services organizations, educational institutions and government services. Rob is a Professor in the "Career Development Professional" Program at Conestoga College. This unique program trains career development professionals across Canada via the Internet with interactive webinars.
A nature lover, trail runner, pianist and Haiku poet, Rob lives on the Bruce Peninsula, ON with his wife Heather and daughters Erica, Elizabeth and Michelle.
Barbara Wilson, Thrive Career Consulting, Toronto, ON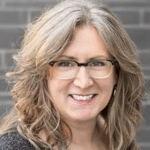 Barbara Wilson is a career development and learning professional with a 20-year track record of improving individual capability, and helping teams and organizations achieve their objectives. She leverages her strengths as an educator, coach and trusted advisor to help others find clearer direction and goals, move forward with confidence, and achieve the success they define. She is a passionate, engaging presenter and facilitator with proven skill in designing and delivering education sessions. She has been a guest speaker and panellist on the topics of career development and talent management.
Barbara served as the Director of Career Development at CIBC, where she led the development and initial implementation of a multi-year strategy for integrated, enterprise career development, including a supporting curriculum to improve individual capability across the organization. She also consulted with internal business partner teams to create career development strategies and tactics to support their integrated talent management plans. Barbara now has her own practice – Thrive Career Consulting – as a career development consultant and personal career coach.
Trevor Lehmann, University of Manitoba, Winnipeg, MB (GSEP)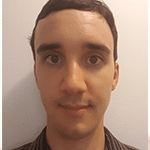 Trevor Lehmann is a student services professional with four years of academic advising Canadian domestic and international students. He has an educational background in education and is certified as a school teacher within the province of Manitoba. He is currently enrolled in the Master of Education: Counselling Psychology and employed at the Career Services office at the University of Manitoba, where he focuses on career counselling.