Practical & Academic Research Committee:
Plays a central role in the development of CERIC's internal and external research agenda by reviewing materials to determine what research needs to be done in Canada and supporting the development of internal and external stakeholder surveys.
Determines and recommends to the Board the most effective way that CERIC can support the growth and development of practical and academic career-related research in Canada and its application.
Recommends priorities and guidelines for all practical and academic research efforts.
Chooses and recommends a relevant graduate thesis from works submitted through a contest to be considered for publication by CERIC.
Finds ways to communicate the fact that CERIC is supportive of career-related research and will lend its support and resources to both practical and academic research for the benefit of all Canadians.
Promotes and advocates the need for increased practical and academic research in this field across Canada.
Identifies partners to participate in and contribute to research projects.
Collaborates with researchers to advance career-related research in Canada.
Committee Members
Tony Botelho, Simon Fraser University, Burnaby, BC (Co-chair)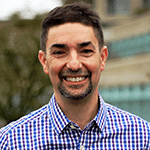 Tony Botelho is the Director of Simon Fraser University's nationally recognized Career & Volunteer Services. He is a past recipient of the Rob Shea Research Award by the Canadian Association of Career Educators and Employers (CACEE) for his research on the role of career education in the contemporary university environment (2014). Tony also co-led (and co-chaired) the development of CACEE's first research committee. In 2019 he was awarded the Stu Conger Award for Leadership by the Canadian Career Development Foundation.
Jeff Landine, University of New Brunswick, Fredericton, NB (Co-chair)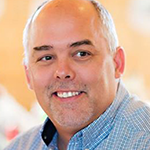 Dr Jeff Landine is an Associate Professor in the Faculty of Education at the University of New Brunswick and a Licensed Psychologist with the College of Psychologists of New Brunswick. He has worked as a counsellor in the public school system, with UNB's Counselling Services and in private practice for a combined 25 years. His teaching and research interests include employability, self-concept, identity development, career development and career counselling, as well as professional ethics.
Paul Brinkhurst, FutureWorx, Okotoks, AB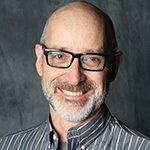 Paul brings 20 years of military experience as a naval architect, and in youth/adult education to his work at Futureworx, where he is the Innovations Developer. In this capacity he is responsible for the development and support of Futureworx assessment and curriculum products, and strategic initiatives. His primary interest lies in the integrations of soft skills assessment and development with literacy, essential skills and career programing. Paul is a member of the OLES Working Group reviewing the Essential Skills Framework.
Cathy Campbell, Consultant, Halifax, NS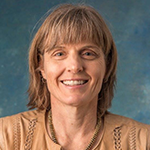 Cathy has over 25 years' experience as a researcher, career counsellor, program developer and manager in high school, community college, university and government settings. She has extensive experience at both a client and program level in helping young adults make effective transitions into post-secondary education and the workplace. Cathy has presented and published on the topics of narrative career counseling, effective roles for parents in assisting young people with career planning, and chaos-oriented approaches to career counseling. She has completed a PhD and written the CERIC-funded publication Career Crafting the Decade After High School which is based on her doctoral research.
Kathleen Clarke, Wilfrid Laurier University, Waterloo, ON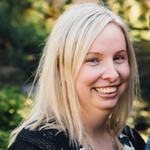 Kathleen Clarke, PhD, is an Assistant Professor in the Faculty of Education at Wilfrid Laurier University. She mainly teaches courses in the Master of Education– Student Affairs field of study. Her research program focuses on post–secondary education and student affairs and services. Specifically, she seeks to understand the unique experiences of specific populations of post–secondary students (e.g., students with disabilities, international students, graduate students), including the challenges they experience and the supports they use. Overall, Kathleen aims to identify how support can be tailored to be the different needs of diverse student groups.  
Tannis Goddard, Mixtmode Consulting, Port Moody, BC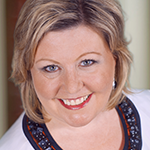 Tannis Goddard is the CEO of MixtMode Consulting and provides training and consultation services to governments and career agencies regarding the design and implementation of career services, with a specialization in online and blended career services. She has over 25 years of experience operating career centres in Canada. Tannis led the launch of the first federally funded online career counselling program in 2004 and has since led the successful delivery of online services to a full range of client groups. With keen interest in seeing this delivery option grow in our field, Tann is has been involved in research projects, including her PhD studies, and has presented on this topic all over the world.
Roxy Merkand, University of Waterloo, Kitchener, ON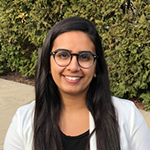 Roxy Merkand is a doctoral candidate in industrial/organizational psychology at the University of Waterloo (UW) and is committed to disability advocacy in her research and work. Roxy researches disclosure of invisible disabilities during job search and at work. Roxy currently works on the organizational science & analytics team at McKinsey & Company, partnering with organizations to collect and analyze data gathered from their employees, towards drawing actionable insights to build better workplaces.  
Magdalena Mot, Kwantlen Polytechnic University, Vancouver, BC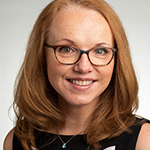 Magdalena Mot's background in education, career development and business administration brings together a vast and diverse experience spread over 20 years of living in three different countries. With a PhD in linguistics from the West University of Timisoara in Romania and a Master of Arts from McGill University, she is also an alumnus of Simon Fraser University's Career Development Practitioner program. Currently she's teaching the Career Development Theories and the Code of Ethics in this program at SFU.
Magdalena has been a program co-ordinator for three WorkBC employment centres and is currently coaching business students in post-baccalaureate and graduate programs at Kwantlen Polytechnic University. She is a Certified Master of Career Services, a credential earned with the National Career Development Association (NCDA). Her passion for applied communication and the ancient art of rhetoric has transformed her approach to career development practice. She is an eager supporter of career development-based research for those who experience life transitions, including immigrants, refugees and international students.
Magdalena loves the outdoors, and whenever she's not busy with her work, you'll find her on the beautiful trails around Vancouver's North Shore mountains.
Shalini Sharma, Canadian Council for Youth Prosperity, Toronto, ON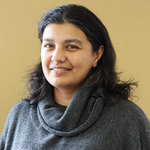 Shalini Sharma is an economist with a specialization in urban economics and urban labour markets. She is currently Director, Research & Policy at the Canadian Council for Youth Prosperity (CCYP), a federal government–funded organization dedicated to youth workforce development and youth well-being. CCYP, Research & Policy publishes insights into the following: youth employment issues, implementation and programming covering youth relevant labour policy, education and training and supports all other organization activities.
Joel Murphy, Mount Saint Vincent University, Berwick, NS (GSEP)
Joel Murphy is a PhD candidate in educational studies at Mount Saint Vincent University. Joel's research focus is youth development, career education and experiential education. Joel is passionate about young people and working with them to pursue their personal and career aspirations. Joel also works at the Centre for Employment Innovation located at St. Francis Xavier University as the Impact and Innovation Co–ordinator.  
Mouhamadou Moustapha Sow, Université de Sherbrooke, Sherbrooke, QC (GSEP)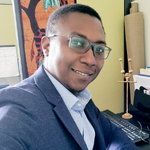 Mouhamadou Moustapha Sow has a master's degree in sociology of labour, employment and organizations. He specializes in the analysis of public employment policies, career development and sociological approaches to labour and career guidance. He is involved in public and community programs for the employability of young people and women in Senegal and Quebec. His doctoral thesis project focuses on the participation of young people without a high school diploma in public measures and programs for social and professional integration from a capability perspective. 
Content & Learning Committee:
Provides content currency support to staff and input on new content for the CERIC group of periodical publications (Careering magazine) and other CERIC assets by utilizing results from surveys, polls, user feedback as well as other qualitative inputs.
Suggests possible leads for content submissions and learning opportunities that are in line with identified content streams or themes and suggest ways they can best be organized and presented in order to be usable and engaging (articles, links, blogs, webinars, social media and other channels) in both English and French.
Upon request, provides editorial support by reviewing draft publication content to ensure that the overall tone and quality of material is of a high standard, in line with CERIC's mission and mandate, engaging and appropriate.
Promotes and educates career professionals on the need for, and sharing of information, ongoing learning and professional development across Canada.
Provides support and advise to staff in the review of Partnership Proposals, as required.
Actively champions and promotes CERIC periodical publications and learning initiatives to colleagues and networks.
Committee Members
Andrea Christensen, University of Calgary, AB (Co-chair)


Andrea Christensen, MEd, BEd, CDP, is the Alumni Career Development Specialist with University of Calgary, where she supports alumni in all stages of their career and professional development through coaching and program development. She has worked in various roles within career development and education and is a sessional instructor with Mount Royal University. Her experience spans that of school-teacher, program manager, school board liaison, instructional designer, workshop facilitator, career and education consultant, and mom to four boys. She truly enjoys helping others at different points in their career journey, whether it be to discover their value, find meaningful work, support career pivots or work out next steps.   
Dinuka Gunaratne, Northeastern University, Vancouver, BC (Co-chair)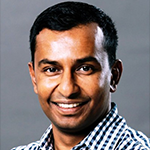 Dinuka Gunaratne is the Director of Career Development and Experiential Learning for Northeastern University. Since 2007, Dinuka has worked at six post-secondary institutions across Canada in student services, fundraising, alumni relations and career development. As a former international student from Sri Lanka and a new immigrant to Canada, he is passionate about supporting immigrants and international students while advocating for system-level change for Equity, Diversity, and Inclusion (EDI) and dismantling racism in higher education. He is also a facilitator of Anti-Racism Response Training (ART).
Over the past six years, Dinuka has specialized in supporting the career development of graduate students (Master's, PhD and Postdoc) and is recognized for his expertise in the field. He holds leadership positions with the Canadian Association of Colleges and University Student Services (CACUSS) Graduate and Postdoctoral Development Network (GPDN) and the Graduate Career Consortium (GCC). A graduate of the University of Guelph, he holds a Bachelor of Science in Zoology and is an avid gardener outside of work.
Shereen Ashman, CEE Centre for Young Black Professionals, Toronto, ON
After surviving gun violence, Shereen Ashman honed her talents in social innovation and is a self–described community champion. For over 15 years, she's created workforce, business cultural and educational programs to advance the socio-economic standing of the Black community in Toronto and the Caribbean with a particular focus on youth. Shereen is the co–founder of The CEE Centre for Young Black Professionals and co–founding member of the All Out Campaign and Sistertalk Toronto. Called on for her expertise in ideation, strategy and community engagement, Shereen has served in various roles in the non–profit and education sectors: director of operations, program manager, college professor, curriculum developer, trainer and consultant. As an educator, Shereen is practiced in experiential and transformative learning pedagogy. She creates/delivers immersive trainings at conferences, educational institutions and community organizations on topics related to: community and social innovation, trauma–informed care, ancestral healing, community-centered education, non–profit development and small business development. 
Meghan Lavallee, Manitoba Institute of Trades and Technology, Winnipeg, MB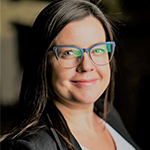 Meghan Lavallee resides in Winnipeg, and is the Director of Pathway Programs for the Manitoba Institute of Trades and Technology. This includes leadership of MITT's Adult Learning Centres, Language Programs, Career and Employment Services, as well as the systems to create successful career and educational pathways to pursue further education, training or employment.
Meghan's passion for experiential learning and student success started as a student and staff member within residence and student life communities in the post-secondary sector, while completing her BSc and PBDE. From there, she turned her love of student development to leadership roles with Career Trek, an experiential learning career development not-for-profit that creates opportunities to catapult young Manitobans to career and education success. She is currently completing her MEd (post-secondary studies) at Memorial University of Newfoundland and Labrador.
Meghan loves volunteering in her community, yoga, gardening and hiking with her family and canine companion.
Holly Linkert, Eastwood Collegiate Institute Waterloo Region District School Board, Kitchener, ON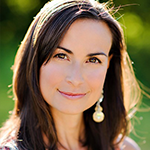 Holly Linkert is a Co-operative Education and Dance Teacher at Eastwood Collegiate with the Waterloo Region District School Board (WRDSB). She developed a Newcomer Drama Course to help refugee students develop English language skills as well as build connection to their new school environment. Holly is dedicated to helping her students find their groove and pathway in life. As a member of the provincial brainstorming team for the new Career Studies curriculum in Ontario, she helped to add financial literacy and updated job application methods to the curriculum. She has a diverse career background starting as a professional singer/dancer with Jean Ann Ryan Productions (Florida), member of a retail management team for Reebok Canada, a Guidance Counsellor with the Toronto District School Board (TDSB), dance educator with Carousel Dance Centre, and a former volunteer for Ballet Creole (Toronto) and Dance Ontario. She holds a BA Honours history degree from Kings University College at Western University, a post-graduate Career Development Practitioner certificate from Conestoga College, a Teaching Certificate from D'Youville College (NY), and a Jazz/Tap teaching diploma from ADAPT.
Felicity Morgan, University of Toronto, Mississauga, ON
Feli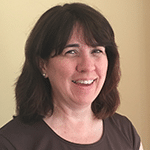 city Morgan is the Director of the Career Centre at the University of Toronto Mississauga. She is an innovative career services leader, who constantly explores new methods of helping students achieve their goals. Felicity is committed to providing programming and services that help them develop lifelong career management skills and to facilitating their connections with employers, alumni, industry professionals and the community. The UTM Career Centre has received a Top 5 nomination, National Association of Colleges and Employer's Members Choice award for innovation (2013), recognizing the out-of-the-box thinking the staff employs in their work. In addition, the centre received a shared (with a consortium of Canadian universities, colleges and some international institutions) Excellence in Innovation Canadian Association of Career Educators and Employers award (2017). A graduate of the University of Toronto, she holds a bachelor's degree in psychology and sociology and a master's of education in counselling psychology and is a Registered Psychotherapist in Ontario.
Medina Puskar, Manitoba Start, Winnipeg, MB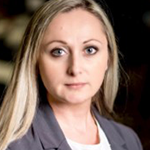 Medina Puskar is a Registered Social Worker and Manager of Career Services at Manitoba Start where she leads a team of trained and certified career coaches effectively guiding newcomers to find meaningful employment. Prior to being in a leadership role, she worked as a Career Coach/Facilitator, teaching employability skills and job search techniques. Medina completed the Career Development Practitioner Certification diploma from University of Winnipeg and hold a Bachelor of Social Work from University of Manitoba. As a refugee herself, she understands the challenges newcomers face in finding meaningful employment. Motivated by data, she is always eager to uncover new trends and strives to implement them in strategic planning within the organization.
Sashie Steenstra, ICTC (Information and Communications Technology Council), Calgary, AB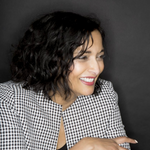 With over 20 years' experience in post-secondary and non-profit settings, Sashie Steenstra's career has focused on workforce development, experiential learning, curriculum design, workshop facilitation, business development and project management. She joined ICTC (Information and Communications Technology Council) in 2019 and applied a full spectrum of career transition guidance to the highly successful pilot EDGE UP (Energy to Digital Growth Education and Upskilling Project), a short-duration skills development program that helped pivot displaced mid-career professionals from the oil and gas industry into Calgary's growing tech sector. In her current role as Manager, iAdvance, Sashie spearheads the strategic growth of iAdvance programming. She leads planning, development, co–ordination, and implementation of program delivery. This includes overseeing all career preparation activities, hiring of program staff, co-creation of the selection criteria based on research results, overview of intake and selection of candidates, acting as liaison with training providers, curriculum finalization, outreach with industry, and monitoring and reporting. Sashie holds a BSc and MA (anthropology) from the University of Calgary and a Certified Career Development Professional (CCDP) designation.
Omotade Owodunni, Royal Roads University, Victoria, BC (GSEP)
Tade Owodunni is a Doctoral student in Business Administration at Royal Roads University, a Nigerian-trained Lawyer, Corporate Governance Practitioner, Certified Compliance and Ethics Professional and Chartered Tax Practitioner. Tade's research interests include corporate governance themes, small business growth, environmental, social governance and sustainability as well as career development subjects. An active volunteer in community social support activities, Tade enjoys conducting research, travelling, listening to music and playing soccer in his spare time.
Advocacy & Community Engagement Committee:
Contributes to developing and supporting the implementation of advocacy plans with identified priority audiences, including employers, educators and government, that promote career literacy as well as the social and economic impact of career development as a public good. Informs creation of national advocacy campaigns that elevate the value of a career mindset with constituents and clients.
Recommends strategies, either directly or in partnership with other sector leaders, to influence systems change that creates stronger and more equitable and effective programs, practices and policies to advance career development in Canada.
Identifies approaches to engage diverse stakeholders in the broader career development ecosystem with CERIC's work and builds relationships through convenings and other means to address shared issues. Engages networks of influencers as partners in amplifying CERIC messages and supporting its activities.
Suggests tools and strategies for community engagement and growth among career development professionals so that they are informed, consulted, involved and empowered and can act as catalysts for change. Initiates and supports cross-sectoral conversations and peer-to-peer networking around career-related issues.
Advises on multi-channel public relations, including media, digital and social, to generate exposure and increase awareness of CERIC and other sector leaders as well as the public profile of career development. Guides the dissemination of research and learning that enhances the work of career professionals.
Actively champions and promotes CERIC assets to colleagues and networks.
Committee Members
Trevor Lehmann, University of Manitoba, Winnipeg, MB (Co-chair)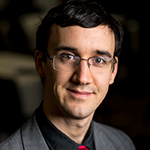 Trevor Lehmann is a student services professional with over 9 years of experience advising post-secondary students on academic and career decisions at the University of Manitoba. He holds bachelor's and master's degrees in education and is a Canadian Certified Counsellor (CCC) with the Canadian Counselling and Psychotherapy Association.
Trevor volunteers with the Manitoba Association of Career Development (MACD) where he chairs the professional development committee to co-ordinate workshops and presentations to MACD members. He also assists with the annual Let's Get to Work Conference.
Beyond career development, Trevor works to assist adults through other life transitions. As a volunteer with Palliative Manitoba, he assists clients through life transitions and associated loss and grief. He also maintains a private practice running groups and workshops to assist with mental health concerns related to climate change and ecological loss.
Valérie Roy, AXTRA, l'Alliance des centres-conseils en emploi, Montreal, QC (Co-chair)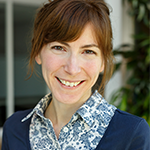 Valérie Roy is the Executive Director of AXTRA, l'Alliance des centres-conseils en emploi, which brings together 95 employability service providers across the province whose mission is the job market integration of all Quebecers. She works with AXTRA's members and partners to develop best practices, and a body of knowledge in the employment and training sector in order to create an inclusive labour market for all. Valérie also serves on a number of boards and committees in Quebec, Canada and internationally.
Akosua Alagaratnam, First Work, Toronto, ON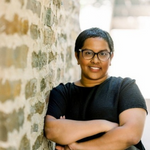 Akosua Alagaratnam is the Executive Director of First Work. Prior to joining the organization, Akosua worked as a senior public affairs professional, primarily focused on policy affecting marginalized communities and youth. During her tenure with the Provincial Minister of Children and Youth Services, Akosua led the Youth Justice and Youth Opportunity policy and also worked directly with multiple agencies, as well as frontline staff, to advocate for marginalized youth. As a senior policy advisor with the Provincial Minister of Finance, Akosua effectively advised on policy and legislation spanning a diverse portfolio, including labour, children and youth services, community and social services, correctional services, and Indigenous relations. With over six years of experience in government, combined with seven years as the board representative for the Region of Peel Women's Centre – Interim Place, Akosua is an established driver of effective policy-making, communications, public and government affairs, and community engagement.
Akosua currently sits on the board of the Canadian Coalition of Community-Based Employability Training, MABELLEarts and GoodWill Industries – The Amity Group.
Keka DasGupta, Precision Marketing Group Inc, Toronto, ON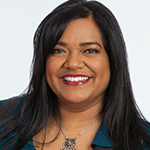 Keka DasGupta is a 20-year award-winning PR and communications strategist, a TEDx speaker, executive trainer and an entrepreneur. Keka began her career at IKEA and served with the company for seven years, managing all national PR and communications programs. She also served as the company's media and crisis spokesperson. She then moved onto the reputed PR firm, DDB Public Relations (DDB PR). After becoming a new mom (she now has two boys), Keka established her own boutique consulting firm, Precision Marketing Group Inc.
Keka continued to consult with DDB, as a freelance VP of their PR division. In 2016, Keka and her DDB team were awarded the Oscars of the PR industry with the Agency of the Year designation in the global Gold Quill competition, by the International Association of Business Communicators. Keka has worked with such globally recognized brands as: IKEA, Nike, Disney, American Express, Schwarzkopf, Johnson & Johnson and many other Fortune 500s. She has worked in recruitment marketing for over a decade, co-founded a corporate L&D company, Enkompass Consulting, and served as an instructor at the Schulich Executive Education Centre (SEEC), York University.
As her passion project, Keka also delivers keynote speeches and runs interactive Gratitude workshops for corporations across North America, focused on increasing employee productivity, happiness, loyalty and retention. Keka has also created a program for school students (Grades 7 to 12), focused on using gratitude to proactively tackle bullying environments. Keka is a professional member of the Canadian Association of Professional Speakers (CAPS).
Raj Dam, University of Toronto, Scarborough, ON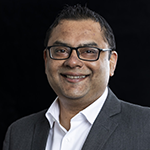 Raj Dam is an entrepreneurial and result-oriented professional with 12+ years of leadership experience in business development, employer engagement, program management and communications. Raj is skilled in employer engagement, consultative selling, relationship management, forming partnerships, career development, strategy, fiscal management and team management. He holds a bachelor's degree and post-graduate diploma in business management with a marketing major. Raj is the winner of the "Technology Rocketship" award from UK Trade and Investment. He has worked with broad-based sectors such as banking, manufacturing, technology, higher education and non-profits, and has partnered with large employers such as RBC, Rogers, Telus, Deloitte, IBM, Microsoft, Randstad and ACCES Employment for employer engagement or talent development initiatives.
Alastair MacFadden, University of Saskatchewan, Saskatoon, SK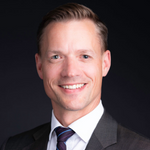 Alastair MacFadden is the Director of Executive Education at the Johnson-Shoyama Graduate School of Public Policy, and Interim Academic Director for the school's University of Saskatchewan campus. He served previously as Deputy Minister of Immigration and Career Training (2018-2020) and Assistant Deputy Minister of Labour Market Development (2013-18) for the Government of Saskatchewan, and in other roles in government and the non-profit sector. As a senior official in government, Alastair reconciled labour market agendas for Canadians and newcomers, he negotiated investments in workers and businesses, and he worked to improve the results of labour market activities through collaborative planning with business, labour and others. His time as a senior official saw Saskatchewan rank among the top-performing labour markets in Canada, based on areas like the employment rate of under-represented groups, job tenures and the average period of unemployment. His work with other governments led to the formation of collaborative strategies among immigration officials and labour market officials, including the formation of a national non-profit known as the Labour Market Information Council of Canada. 
Adriano Magnifico, Louis Riel School Division, Winnipeg, MB


Adriano Magnifico has taught senior high school English and Career Development for 35 years. In 1995, he created the Career Internship Program, a multi-award-winning venture that meshes career development with traditional courses, and which continues to this day. He is chair of the Louis Riel School Division Career Development Committee and member of the leadership team. He works or has worked with executive/leadership teams with CERIC, LMIC, the Canadian Cyber Defence Challenge, the Winnipeg Chamber of Commerce, and Canadian Manufacturing and Exporters (CME) and the Brookfield Institute for Innovation and Entrepreneurship. He actively volunteers with Junior Achievement, Special Olympics Manitoba, Harvest Manitoba and has coached hockey and baseball in his community for the past 30 years. He is Co-president of the Manitoba Association of Teachers of English and has worked on teams developing summer literacy programs for marginalized elementary students. Adriano publishes the occasional article on career development, writes a regular column for the local community newspaper, and has won awards for his short stories. He created the LEAN Career Design Canvas personal narrative tool and shares it with career development professionals in Canada and various countries. He hosts the podcast Adventures in Careerland with a team of dedicated high school students. He is happily married to Vicki, has three boys (all moved out!), and two rescue dogs, Maggie and Mighty.
Jenny Lee Northey, Queen's University, Kingston, ON
Jenny Lee Northey is a Career Counsellor in Career Services at Queen's University, supporting students in their career growth and decision-making. She has a focus on supporting the career development of post-secondary students through a particular equity, diversity and inclusivity lens. She has worked at Queen's and New York University Shanghai for the past six years, in various student affairs roles supporting students. Jenny also brings experience in education, educational technology, and has built up experience in marketing and communications as a volunteer with various organizations. 
Darrell Cole, BrickStorming, Winnipeg, MB (Co-Chair)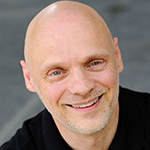 Darrell Cole (BA, MSW) has always been passionate about marketing, sales and advocacy. Whether it was as a part-time sales clerk at a pet store, founder and CEO of an experiential learning/career development organization, at a pub with strangers, a program designer, or president of a housing co-operative, Darrell has endeavoured to actively use his mind and voice to promote causes that engage and drive him. Having worked in the career development field for over 20 years, he is eager to contribute to the important work that CERIC undertakes.
The vast majority of Darrell's marketing and sales work has revolved around his commitment to the principles of social justice (other than being a hardcore member of Rider Nation). He has worked tirelessly, promoting causes that involve the under-represented and disempowered in our society. He especially loves to explore issues through innovative, hands-on processes such as Lego® Serious Play®. Darrell is a certified facilitator at Brickstorming, a Winnipeg-based business facilitation, educational consultancy and visual artistry company specializing in the LEGO® SERIOUS PLAY® method.
Darrell enjoys eating licorice, spending time with loved ones, playing board and role-playing games, family history research and growing succulents.
John Sharpe, Partners for Youth, Fredericton, NB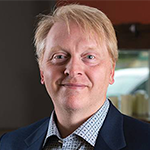 Educated at Holland College in Prince Edward Island and the University of New Brunswick, John Sharpe has work in the not-for-profit sector with youth and youth at risk for almost 30 years. John has served on various national and provincial committees and teams focused on youth mental health, youth healthy relationships, at-risk youth and career development and financial literacy. He has served on a number of boards of directors and has an interest in community development and integrated service delivery. John lives in New Brunswick with his wife Jo and Labrador retriever, Willow, and spends most of his summer in Prince Edward Island.