CERIC encourages the engagement of Canada's full-time graduate students whose academic focus is in career development and/or related fields through the Graduate Student Engagement Program (GSEP). Faculty members are asked to play a role in identifying appropriate graduate students.
Through the GSEP, graduate students will be introduced to CERIC and its programs and invited to:
In order to complete the application form, you will need the following:
A letter from your school registrar on official letterhead to confirm your full-time student status.
If you are interested in joining a CERIC Advisory Committee, a CV and a letter of interest specifying what you hope to bring to the work of the relevant committee (s) and any other dimensions of your background you would want considered.
To know whether you will be submitting a one-page article (career development topic of your choice) to compete for an award to attend Cannexus, Canada's Career Development Conference. The article itself can be sent after you submit your GSEP application but before the March 31 deadline.
Note: If you are already a GSEP member, you automatically remain in the program as long as you are a full-time student. Also, if you have not won the GSEP Award in the past, you are welcome to compete for it again by submitting another article.
What do people say about being part of GSEP?

Connie Covey, EdD, Workplace and Adult Learning, University of Calgary
I really enjoyed participating in the GSEP program. It was a wonderful opportunity to have breakfast with other graduate students from across Canada and learn about their research. I also enjoyed hearing words of wisdom from Norm Amundson at the breakfast. I very much value the opportunity I was given through the GSEP program to attend Cannexus as a student.  I enjoyed attending the various sessions and learning from practitioners from across Canada. I now work as a counsellor at Athabasca University and I still refer to the great resources I gathered at Cannexus.
Lorraine Godden, PhD, FHEA, Adjunct Assistant Professor, Faculty of Education, Queen's University
As a newcomer to Canada I was seeking to establish a new professional home. Finding GSEP became very much part of that process. Through GSEP I began an incredibly beneficial relationship with CERIC that continues to support my scholarly and professional development. GSEP is a wonderful initiative that really helped me at a time when I most needed it!
Candy Ho, EdD Candidate in Post-Secondary Educational Leadership, Simon Fraser University
In the career field, we are likely familiar with the notion of planned happenstance; that one ought to be attuned to chanced opportunities and to act on those opportunities. Receiving the GSEP Award was certainly a sign confirming I was moving toward a positive direction as an aspiring academic and researcher in career development! I am grateful to the GSEP and to CERIC for facilitating numerous continual opportunities to connect with people, resources and knowledge.
Trevor Lehmann, BEd, MEd Candidate in Counselling Psychology, University of Manitoba
The GSEP has been a wonderful introduction to a welcoming and diverse community of career development practitioners. The GSEP program's opportunities to meet professionals at Cannexus as well as participation on CERIC's Marketing Committee have been a tremendous learning experience that will serve me long into the future.
Heejin Kim, BA, MA Student, Educational Psychology and Leadership Studies, University of Victoria
Joining GSEP has provided me a wonderful opportunity to share my research at Cannexus and connect with valuable people and resources in the career development community. There was such a synergy at CERIC between passionate people coming together from various regions of Canada with a shared goal of advancing knowledge and practices in the career field, and it helped me grow in my ongoing career development journey as well.
Duygu Biricik Gulseren, PhD Candidate, Saint Mary's University
Being a part of GSEP was an incredible experience. I expanded my network of career development researchers and practitioners, learned about the current trends in career development in Canada, and found a chance to present my work at Cannexus. As a graduate student, I appreciate CERIC's support in my professional development.
Nancy Arthur, PhD, R.Psych, Former Professor, Educational Studies in Counselling Psychology, Associate Dean Research, Werklund School of Education, University of Calgary
This has been a wonderful initiative and several of my own students have benefited from the support.
Jennifer Davies, MEd, CCC, EdD Candidate in Counselling Psychology, University of Toronto's Ontario Institute for Studies in Education
Being part of GSEP at CERIC has been valuable, not only in terms of winning a scholarship to Cannexus, but also in terms of access to resources and support when I'm trying to find the answers to academic and professional questions.
Angela Katsamakis, MA Counselling Psychology Candidate, University of British Columbia
My membership with GSEP at CERIC offered me an opportunity to attend and present at Cannexus, but more importantly to get connected with those working in a field I felt so passionate about. Career is a life long process, as is the learning we will undergo, and GSEP is the perfect way to engage in the dialogue of the journey.
Danni Lei, MSc Counselling Psychology Candidate, University of Calgary
Being part of the GSEP has allowed me to really further explore my research and professional interests through writing an article that I was proud to share with family, friends and colleagues. In addition, receving GSEP's support allowed me to contribute to the exciting field of career development by supporting my attendance at the Cannexus conference for my very first speaking presentation.
Where are they now
We reached out to some past GSEP participants to find out, "where are they now"? We wanted to know how their career journeys started, where they've gone since finishing graduate school, and the role that GSEP played along the way.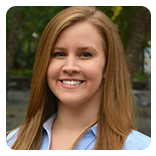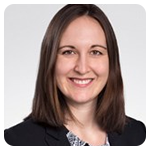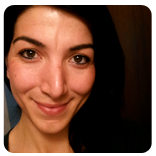 Past GSEP Award winners at Cannexus
Past GSEP students share their experience
Interested in getting involved? Submission deadline for 2022 is March 31, 2022.