Over 100 career professionals come together at the Toronto Board of Trade to network, share information and hear more about CERIC.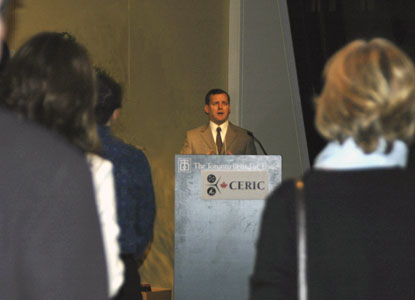 CERIC President, Robert Shea, announces CERIC's current and upcoming initiatives.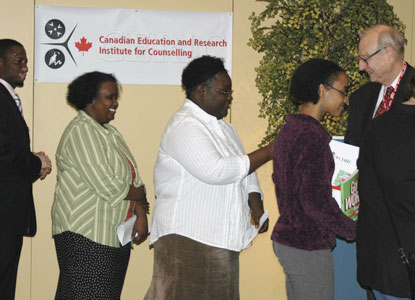 CERIC's Founding President, Donald Lawson, gives out complementary copies of Good Work! to students from the Pathways to Education Program.

Pathways to Education Program students show off their copies of Good Work!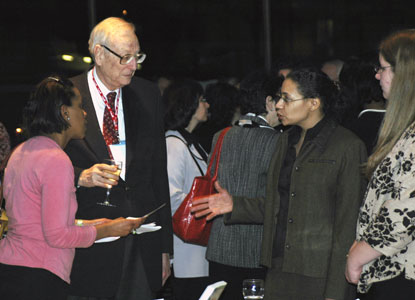 The evening was filled with lots of networking and discussion.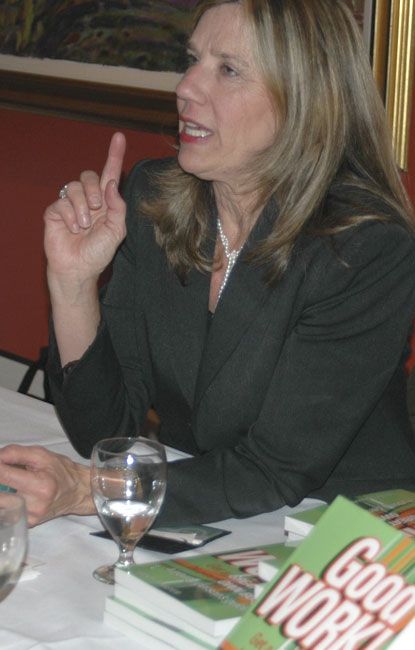 Nancy Schaefer, author of Good Work!, is on hand to sign copies of her book.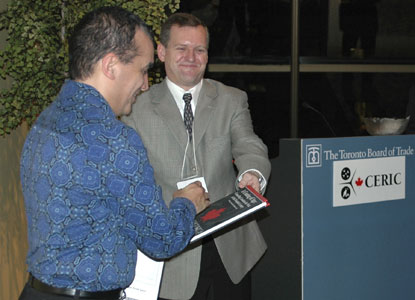 The Reception included a draw for the publication "The History of Career Counselling in Canada"