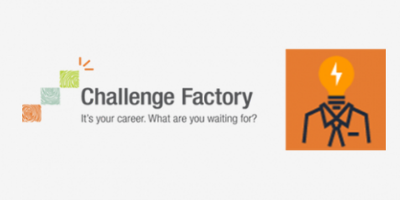 Lisa Taylor (Challenge Factory)
[wpfd_file_shortcode wpfd_file_random="0.5811383450383891″ wpfd_file_related_category_id="882″ wpfd_file_id="38706″ wpfd_file_title="A Question of Style: How working style impacts Veteran hiring success in Canada"]
File Title:
A Question of Style: How working style impacts Veteran hiring success in Canada
[/wpfd_file_shortcode]
Background
Challenge Factory is a Canadian research, coaching and consulting firm focused on trends impacting the Future of Work. In 2016, Challenge Factory funded a proof of concept study to test an innovative approach to Veteran career transition. Challenge Factory launched a study that brought veterans and civilians within the same career transition class/cohort. All participants were facing career transitions that had significant impact on identity. This blended program was the first in Canada to bring together transitioning corporate and military populations.
The Opportunity – New Learning for Military to Civilian Career Transition Support Programs
Civilian hiring is all about fit. Fit is often determined early in the networking and interviewing process based on communication style. In the initial cohort, interesting and revealing characteristics were identified and found to be present among military members and veterans that are not as common within the civilian corporate population. This evidence-based understanding of differences in communication style brings to light promising and transforming new insights for educational tools for releasing and transitioning members as well as for the civilian employer community.
Realizing Potential
It is believed that this gap in perception affects initial interaction/experiences, such as networking and interviews. It is at this moment that decisions are made based on initial impression and "fit." Inaccurate assumptions can lead to unconscious bias tied to communication style in the recruitment processes. However, once uncovered mismatches in expected communication style can be remediated.
Challenge Factory, has joined forces with key partners in the next phase of this exciting project. The results will be one of the first quantitative studies of aspects of Canadian veteran career innovation. The initial findings will be available for widespread release to coincide with the 2017 Invictus Games in fall 2017.
Specifically, this project will:
Involve a larger sample size (150-1,000+) of serving members and veterans taking the assessment and benefiting from its insight
Interview 50+ civilian hiring managers
Complete data analysis
Develop recommendations and tools for use by hiring managers, candidates and career/employment professionals
Acknowledging Project Partners
This project is developed with the funding and support of the following organizations:
Challenge Factory
Target Training International (TTI)
CERIC
We also acknowledge the following dissemination and research partnerships supporting this project:
Canadian Armed Forces (Department of Casualty Support Management)
Veterans Affairs Canada
Canadian Special Operations Regiment Association
Treble Victor
Prince's Operations Entrepreneur