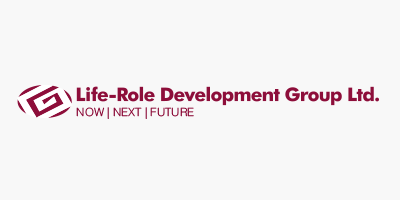 Project Partners: Life-Role Development Group Ltd., Simon Fraser University and Career Education Association of Victoria (also known as the Australian Centre for Career Education)
Over the past decade we have all experienced and been positively impacted by a global movement and focus on strengthening mental health. Individuals, governments and organizations increasingly speak, write and think about mental health in broad and deep ways. Resources are channeled toward mental health promotion efforts in communities, schools, post-secondary institutions and workplaces. Mental health promotion merits this attention and funding, yet the flurry of interest and activity may be overlooking and even inadvertently eroding a cornerstone of mental health: career development. Re-awakening career development practitioners of all stripes to their work's impact on mental health is an overarching purpose of this project. Once reminded and shown evidence of their impact, the book will help practitioners enhance, measure and communicate this impact.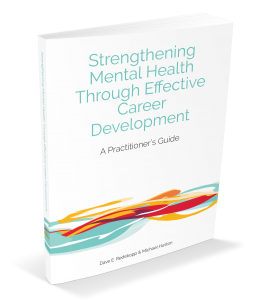 Strengthening Mental Health Through Effective Career Development A Practitioner's Guide
Final Project Report – Learn about the experience of the project partner in delivering this project with key findings and insights.
This project will see the development of a book, for career development practitioners that addresses their role in supporting or improving mental health and potentially preventing or reducing the severity of mental illness. The focus, however, will be on mental health rather than mental illness. For this purpose, we differentiate mental health and mental illness as distinct but related concepts. The book will complement CERIC's Career Services Guide: Supporting People Affected by Mental Health Issues, a resource concerned with mental illness in a career development context.
The book will address the mental health outcomes associated with career development, providing evidence-based conceptual models as well as effective and ethical intervention strategies for career development practitioners. Practitioners will learn how:
their work already bolsters mental health;
their work potentially intervenes, directly and indirectly, with mental illness;
they can ethically, within their scope of practice, help clients strengthen their mental health;
to measure mental health outcomes in their practice; and
to communicate to stakeholders the vital role of career development in protecting and enhancing mental health.
The "how-to" strategies will be supported by reference to the growing body of evidence focused on the direct and indirect relationships between career development and mental health as well as a conceptual model of career development's impact on mental health. Ethical, competence and scope-of-practice concerns will also be thoroughly explored so that practitioners can confidently intervene and refer to additional resources and services as needed. Sample mental health measurement tools and communications items will be included as well.
The book is part of an international research/product/service initiative aimed at:
furthering research on the relationships between career development and mental health;
developing career development and mental health models and practices based on substantive evidence;
creating an international community of practice of career development practitioners interested in career development and mental health connections;
promoting evidence-gathering and measurement of mental health outcomes related to career development practices;
communicating the role of career development vis-à-vis mental health to clients, students, funders, policymakers, the general public and other important stakeholders; and
re-invigorating career development practitioners by reminding them of the significant impact they have on their clients' and students' lives, an impact that goes well beyond getting a job, choosing a major or making a role transition.
Knowledge Champions
A special thank you to our Knowledge Champions for mental health and career development who are helping to make possible the publication of this book: