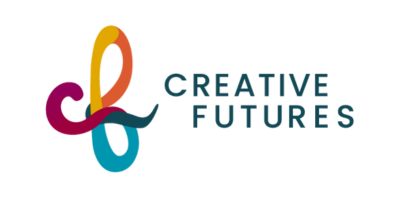 Project Partner: Creative Futures
Looking forward to 2040, what might be the role of career developers? Will "careers" as they are currently conceptualized exist in the same way, or how might they evolve given current macro-level changes impacting jobs and the way we work?
Prior to COVID-19, a broad host of social, technological, economic, environmental, political and values-based changes were disrupting Canada's labour market, changing the nature of work. COVID-19 accelerated many of these changes, while introducing new disruptions, further complicating the landscape for career development. With this in mind, CERIC has engaged Creative Futures to explore the following questions through future-focused research:
What are the macro factors redefining the changing workplace and career paths?
What is the future role and identity of career developers?
What career-oriented services and supports will people need in the future, and how will current services need to adapt to meet these needs?
Approach & Methodology
Drawing from strategic foresight research methodologies, Creative Futures will commence with rigorous, in-depth research into the current changes impacting the nature of work and concept of careers, resulting in a trends report outlining social, technological, economic, environmental, political and values-based changes with the potential to impact the future of work. This research will be synthesized further into four possible future scenarios that will be used to interrogate the future of career developers through a participatory workshop with key stakeholders. Through this workshop, a series of recommendations will be identified, all tested against a variety of future disruptions, challenges and opportunities.
What is Strategic Foresight?
According to the OECD, strategic foresight is "a structured and systematic way of using ideas about the future to anticipate and better prepare for change. It is about exploring different plausible futures that could arise, and the opportunities and challenges they could present. We then use those ideas to make better decisions and act now."[1]
Strategic foresight has traditionally been used by private sector companies to maintain a competitive advantage, identify new business opportunities, and limit corporate risks. However, given foresight's ability to make sense of complexity and uncertainty, the practice has more recently been adopted by public sector organizations. Since 2020, as the external environment has become increasingly complex, uncertain and volatile, Creative Futures has found that strategic foresight approaches are useful to an even broader array of organizations given that decision-making in this current moment requires an ability to understand possible future scenarios and their implications.
[1] OECD. (nd).  What is Strategic Foresight? OECD website: https://www.oecd.org/strategic-foresight/
About Creative Futures Studio Inc.
Creative Futures helps public, non-profit and socially minded leaders plan and prepare for their future. Using applied futures research, we work with organizations to navigate complexity and embrace uncertainty, arming them with the tools to think beyond present-day issues and imagine, prepare for, and navigate multiple potential futures.
Learn more: creativefutures.studio