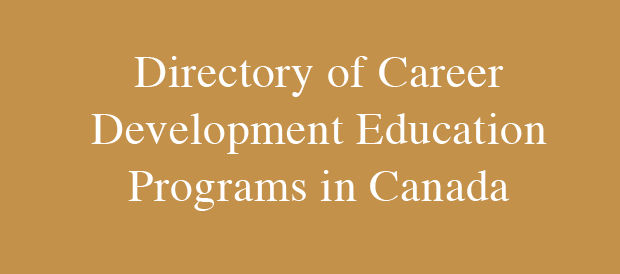 Project Partner: Rebecca Burwell and Sharon Kalbfleisch
This research project's aim is to enhance the education of career counsellors by beginning an effort to broaden the curriculum and to articulate educational paths for those who want to become career counsellors as well as those working in the field who want to continue their education.
The focus of this research project within the field of career development is an in-depth exploration of career counsellor education programs in Canada. The purpose of this research is:
To gain an in-depth understanding, and to produce a detailed directory, of the current program offerings that are available for aspiring or practising career counsellors.
To better understand the career paths and educational backgrounds of those currently working in the field; and
To begin a process of forming a collective vision of Canadian career counsellor education programs for the future.
Project Materials
Read the Journal articles in PDF: