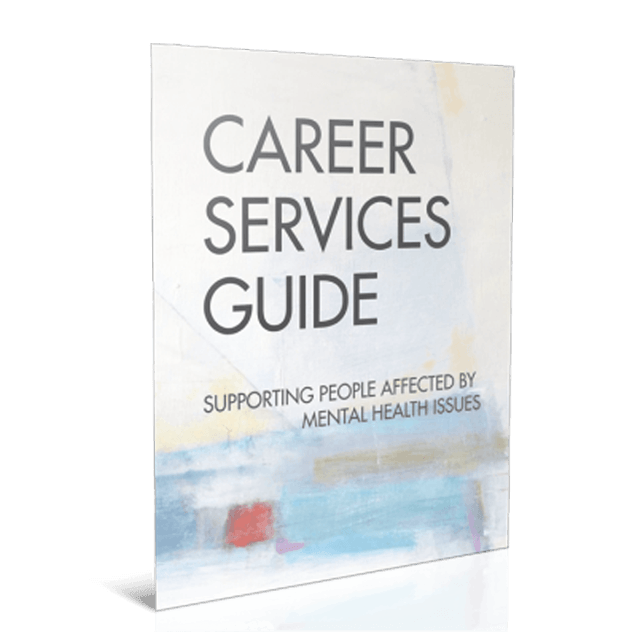 CAREER SERVICES GUIDE: SUPPORTING PEOPLE AFFECTED BY MENTAL HEALTH ISSUES
Employment is a cornerstone of social inclusion, yet people living with mental health problems face the highest unemployment rate of any disability group. Although people want to and are able to work, employment for many remains an illusive goal. People living with mental illness are capable of making an important contribution in the workforce, and do NOT need to be symptom-free to be successful.
At the same time, career service workers report more people are disclosing mental health problems as a factor in their employment journey. This CERIC-supported Career Services Guide offers a new lens for understanding people affected by mental illness and practical strategies for engaging them in supportive ways. When properly trained, career service workers play a critical role in helping clients to meet their full employment potential.
Featuring five chapters, the guide, along with supporting videos, will help practitioners to consider beliefs that may limit opportunity, build awareness of recovery-oriented practices, and acquire the skills needed to better serve the one in five Canadians who experience mental health issues:
Chapter 1 – Employment & Recovery, Mental Health in the Workplace, Psychological Health & Safety
Chapter 2 – Promoting Personal Recovery, Recovery-Oriented Counselling, Peer Support, Managing Crisis, Caring for the Caregiver
Chapter 3 – Recovery Happens in the Community, Strengthening Connections and Roles, Stigma & Discrimination, Diversity Issues
Chapter 4 – Messages for Employers, Disclosure is Personal, Legal Requirements, Specialized Employment Approaches, Supported Employment Approaches, Self Directed Employment Tools
Chapter 5 – Mental Illness 101, Complex Pathways to Mental Illness, Accessing Supports, Resources
Reviews
Developed by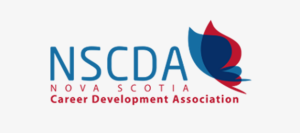 Nova Scotia Career Development Association (NSCDA) took leadership in identifying the challenges career service workers face and need for this tool. The NSCDA is a not- for profit organization providing strategic leadership to professionals in career development by promoting effective practices, professional development and encouraging the adoption of frameworks for promoting enhanced client-centered services.