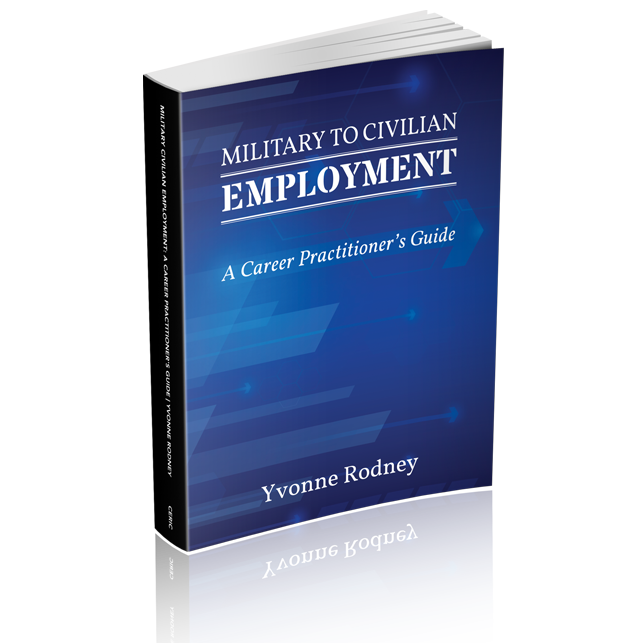 Military to Civilian Employment: A Career Practitioner's Guide
| | |
| --- | --- |
| Author(s) | Yvonne Rodney |
| Publisher | CERIC |
| ISBN | 978-1-988066-08-0 |
Synopsis
Military to Civilian Employment: A Career Practitioner's Guide is an essential resource for understanding the unique challenges and opportunities in supporting veterans to successfully transition to civilian employment. On average 5,000 highly skilled Canadian Armed Forces personnel will exit the military each year but many will require help in finding good jobs after serving their country.
Career coaches, counsellors, HR professionals, hiring managers and others working with ex-military personnel will all benefit from this specialized resource guide. Users of the guide will gain insights into military life and how to translate military experience and training into civilian terms, including "demilitarizing" resumes and matching skills with the right employers. Topics covered include career planning, job search, as well as coping and adaptation strategies. A chapter is also dedicated to the career development needs of military spouses. Helpful lists of services, programs and resources for veterans are included.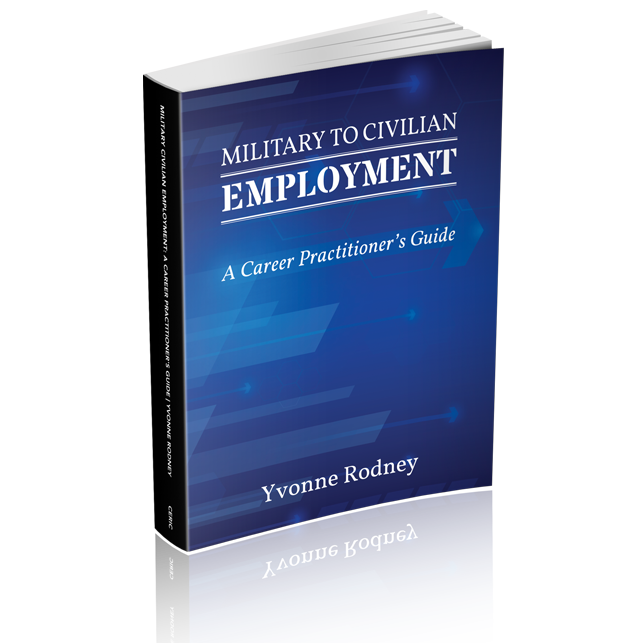 Military to Civilian Employment: A Career Practitioner's Guide
1454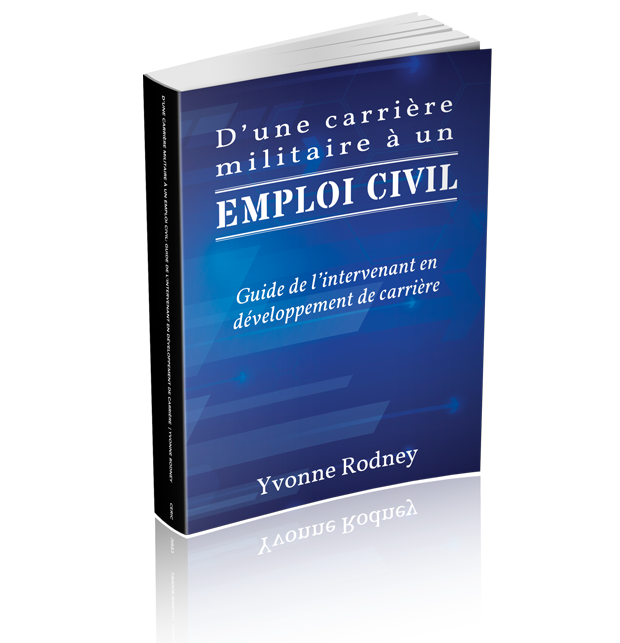 D'une carrière militaire à un emploi civil : guide de l'intervenant en développement de carrière
408
About the Author
Authored by career development expert Yvonne Rodney, the guide incorporates the latest evidence-based research but is written in a conversational style, drawing on interviews with current and former service members. The guide is published by CERIC, in partnership with Canada Company, a charitable organization founded, funded and supported by the Canadian business community, to serve the military. It includes consultation and collaboration with the Canadian Armed Forces, Veterans Affairs Canada, Military Family Services, military-friendly employers and front-line career practitioners.
Publishing of the guide was made possible in part by the generous contributions of Knowledge Champions.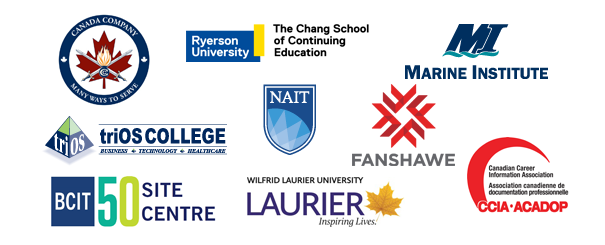 Reading through this Career Practitioner's Guide on Military to Civilian Employment gives me great comfort that the education and research community is moving to mobilize precious resources to better understand the men and women who have dedicated their youth to serve our great nation. I salute all the artisans behind this superb initiative.
One in every 50 working-age adults in Canada is a veteran. This practitioner's guide reveals the particular challenges they face as they transition from a military to a civilian career. Veterans Affairs Canada is proud to support this guide. Thank you for helping Canada's veterans on their career transition journey.
Having spent the past several years delivering career transition services to military members and veterans I am confident that this guide will be a valuable resource for anyone who chooses to, or finds themselves, in the privileged position of supporting and assisting veterans and their families. This much-needed resource does a remarkable job of helping career professionals understand military culture in a quick, easy-to-read format.