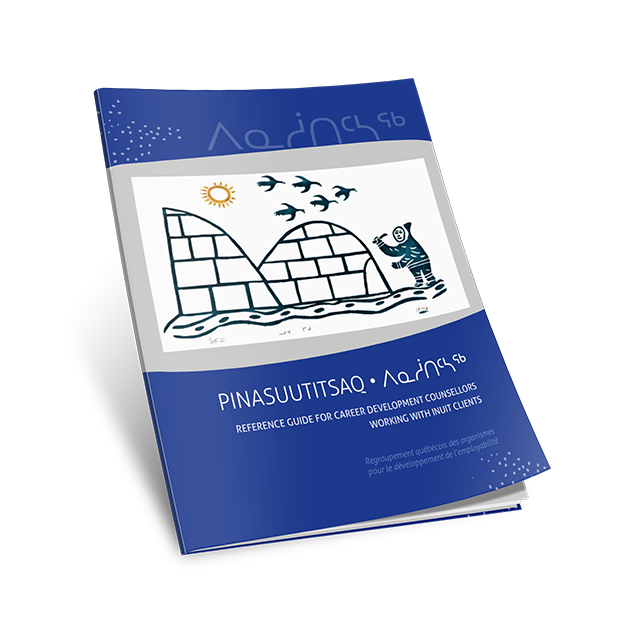 Reference Guide for Career Development Counsellors Working with Inuit Clients
Pinasuutitsaq – ᐱᓇᓲᑎᑦᓴᖅ is a new reference guide which aims to improve career development interventions with Inuit clients, in urban and northern settings. It was developed by Regroupement québécois des organismes pour le développement de l'employabilité (RQuODE) with support from CERIC and the Kativik Regional Government.
The goal of this guide is to equip counsellors working in Inuit communities or with Inuit clients so that they might better be able to identify culturally specific features in their interventions with this clientele, while improving their understanding of the major issues encountered by Inuit seeking employment.
The guide offers strategies that highlight good practices and pitfalls which should be avoided and is divided into four chapters:
Contextualization: A brief summary of the Inuit context, major employment challenges, and culture
Issues: Targeted courses of action related to 12 common issues
Strategies: 50 effective strategies for interventions with an Inuit clientele organized according to 11 themes
Resources: References and other resources to further explore various themes or subjects