Social and emotional abilities hold the key to greater career success and social and personal competencies are vital for a healthy and productive life. Succeeding as a leader depends on our understanding of others, and the key to understanding others is the ability to understand ourselves. EI plays a crucial role in determining leadership effectiveness.
The workplace is the ideal setting for the promotion of these competencies in adults because work plays a central role in their lives. Not only do most of us spend the largest portion of our waking time at work, but our identity, self-esteem and well-being are strongly affected by our career. Self-awareness, optimism and empathy can enhance satisfaction and productivity at work and in other aspects of life. Employers are recognizing that profits are affected by the EI of their employees and are looking to their managers to promote social and emotional competencies in the workplace.
Prior to this two-day experiential seminar, you will complete the Emotional Quotient Inventory (EQ-i®). It is the first scientifically validated and most widely used EI assessment in the world. Based on more than 20 years of research worldwide, the EQ-i® examines an individual's social and emotional strengths and weaknesses. You will self-report on life and workplace performance in key areas of emotional skill that have been proven to contribute to proficiency in complex business activities such as conflict resolution and planning.
You will receive your personal insightful EQ-i® workplace report prepared by your seminar leader on the first day. This report identifies your leadership strengths and targets areas for improvement. By identifying the areas that need improvement, you can immediately begin developing those areas. At the same time, areas where you excel can be leveraged to their full potential to maximize effectiveness in your leadership role. You will acquire an enhanced level of self-knowledge and also an awareness of your impact on others.
General results of the EQ-i® workplace reports will be discussed within the seminar. Then with the support of your seminar leader and working in small groups, you will craft a personal development plan that will help you improve your leadership effectiveness.
This interactive seminar also includes, exercises and simulations, a Meyers Briggs Personality Type Inventory (MBTI®) and an introduction to mindfulness in the workplace.
Once you have completed this two-day seminar, you will have the option to book a one-hour personal EQ-i® debrief with your seminar leader. Together you will re-examine your personal development plan and discuss next steps if needed.
WHAT'S IN IT FOR YOU?
An understanding of EI and how it relates to leadership effectiveness
Enhanced self-knowledge, including a detailed profile of leadership strengths and challenges
A structured approach to influencing and motivating others
A practical personal leadership development plan with specific strategies and goals for enhancing effective management behaviours
An understanding of some of the research linking mindfulness to managerial effectiveness
Skills in preparing for the challenges all leaders encounter in order to ensure your success
YOUR SEMINAR LEADER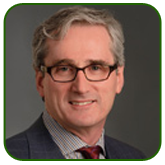 Danny Cushing, BA (Trent University), Executive MBA (Rotman School of Management, University of Toronto), has over 10 years of experience coaching managers and teaching leadership development courses to senior global executives from a diverse range of business and non-business sectors. Danny focuses on developing the emotional and social intelligence of managers so that they can be more effective in leading high-performing cross-cultural teams, and most importantly, be more fulfilled personally and professionally…and have some fun along the way.
He is the past Director of Leadership Development, Executive MBA Programs at the Rotman School of Management, University of Toronto. He has taught leadership and management courses in the Omnium Global EMBA and in the Toronto-based EMBA program at the Rotman School and coached senior business leaders in China, India, Switzerland and Canada. Danny is currently Senior Executive Coach and Talent Manager at Executive Core, a U.S.-based global talent management firm and works out of both Toronto and New York. If you'd like to learn more about him, you can check out his LinkedIn profile.