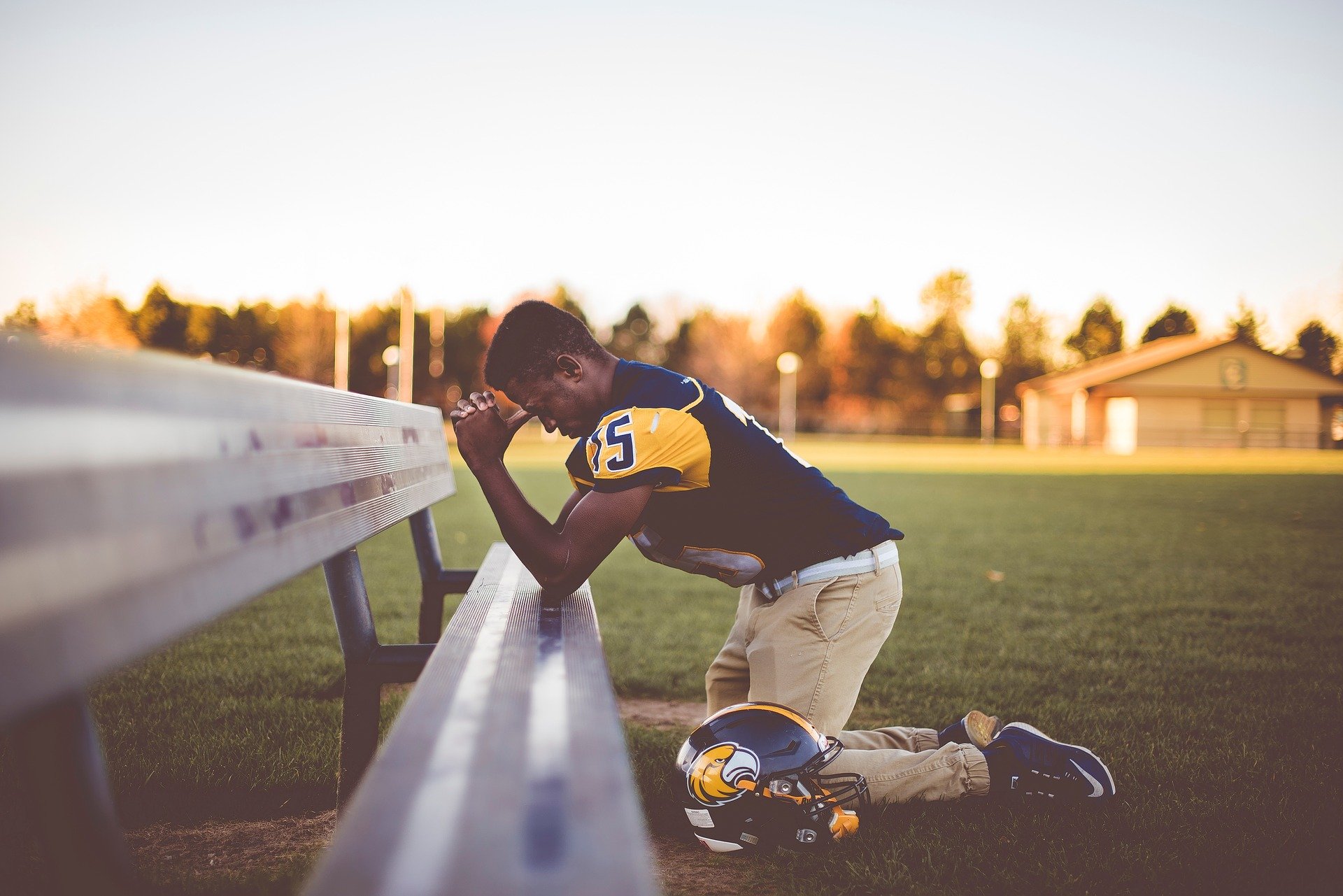 Careering
Now What Am I? When It's Game Over for Athletes
By Stephen Coseni
There are many, many more young adults dreaming of a life as a professional athlete than there are spots available, and those who do make it may be in for a short career. How can you help these athletes succeed in their post-game journey?
Imagine a client coming into your office, 26 years old, with a high school diploma and never held a job. He would like help finding a career. "I don't know what to do", he says. "I made this resume back in high school, but it hasn't gotten me anywhere." Upon speaking more with the client, you discover they've played baseball throughout their youth. "Tell me more about your experiences in baseball," you say. "Well it's all I know, I was training to go pro, but I hurt my knee," your client says in a low voice and begins to rub his leg. "Now I'm stuck, I only ever imagined myself as a baseball player, now what am I?"
At a very young age, a child dreams of becoming a "somebody." They look to their role models around them, in the media and in their favourite sport. Every day they might play that sport until the street lights come on and it's too late to continue. Adolescent years lead to team tryouts, travel time, money spent and the art of being great at something. While other teenagers may struggle, team participation leads to a positive identity among peers and family, and a high self-esteem. Training every day, dreaming every night; opportunities arise as the individual gets older, more experienced and skilled in their sport. A professional career seems all but imminent. Everything they've done up to now is going to pay off. Most people will never have an opportunity like this, but then again most people didn't want it as bad, they didn't sweat and ache as much, train as hard.
Any number of different situations may now unfold:
The person doesn't make the cut.
An injury railroads them from continuing on with their dream.
Becomes a professional athlete and either a) never makes it to the main stage, the big time and plays more of a reserve role; or b) enjoys a few years as a mainstay with an organization only to be replaced by a younger, faster up-and-comer.
They make it. Succeed. Become a role model to others. See their face on a Wheaties box. Endorsements roll in. They're able to have a long career and earn the big bucks. Early retirement at the age of 38 means spending the second half of their life focusing on family.
We won't focus on situation #4 for the sake of this article. Based on pure percentages, it's a very unrealistic outcome for those who are hopeful of a professional career. According to a survey by the National Collegiate Athletic Association, only baseball had more than 2% of its high school or college players go pro. (For baseball, that figure is 9.7% – still not the kind of odds you would want to bet on.) So banking on a 20-year career and dreaming of becoming the next Derek Jeter is a long shot. For the other players, an early exit from the career, a loss of identity and career transition struggles are almost certain.
"The biggest fear for athletes is the nothingness. You hope the passion will come back again," says Tanya Dubnicoff, three-time Olympian and retired Women's Team Pursuit cycling coach. She underscores how difficult it can be to transition out of a set of habits that are so deeply intertwined with the athlete's identity.
This article shouldn't deter any parent from signing up their kids for sports nor is it suggesting you should give them more "attainable" dreams to focus on. Kids should dream (adults should too for that matter). Athletics teaches us valuable lessons in our most important developmental stages: teamwork, tenacity, confidence, hard work, commitment… the list goes on. But we need to recognize that many athletes struggle coming out of a career in sports and there need to be influences in place to help guide them.
"I believe this is a very weak area for many coaches (including me when I coached)", says Debbie Muir, co-founder of Great Traits Inc. who led the Canadian National Synchronized Swimming Team to four Olympic medals, about how coaches prepare athletes for the world outside of sports. "We don't tend to do it at all. We will encourage an athlete to make sure they are getting an education or have part-time work that is a break from the single-minded focus and pressure of being a high-performing athlete. The Canadian Olympic Committee and many of our Sport Institutes are taking a much closer look at athlete retirement and transition (now)."
The Canadian Sport Institute is striving to help Canadian National Team athletes transition into new careers through the development of the Elite Athlete Transition Program.
"Our approach is to view this process not as a reactive auxiliary service but as a performance-enhancing service that is delivered proactively in an integrated fashion", says Andrée-Anne Leroy, National Manager of the Elite Athlete Transition Program at the Canadian Sport Institute. "Research has shown that athletes who have a balance between sport and non-sport pursuits tend to be retained in the system longer and have a smoother exit from the sport."
The Elite Athlete Transition Program launched on September 17 of this year. It is a long-term program to help hopeful, active and retired Olympic and Paralympic athletes. The first step is to have a dedicated staff person in place within the seven Canadian Sports Institutes to deliver career transition services to specific targeted athletes. Their goal is to ensure that by 2018, every National Team athlete has access to career transition services.
If we now go back to the scenario at the beginning of this article, it's easier to empathize with what the client might be feeling. While they are exiting a career, their peers are just beginning to enter in and establish themselves. The inability to link past experiences and apply that knowledge to future opportunities has left them frustrated and at a loss. As counsellors, we need to be strategic and show the client the importance of their transferable skills, how they can speak confidently when addressing that question about "no real work experience," and utilizing the network they built for themselves during their athletic career.
An athlete lives for that moment to shine. That one catch, shot, routine that will change the game. Now it's a different game. Training is now research and self-exploration. The pressure of the crowd is now a panel of interviewers. The medal now is finding a career that evokes their passion and rejuvenates a familiar identity and self-worth.
Stephen Coseni is a Career and Work Counselling student at George Brown College and completed a practicum at CERIC in the summer of 2013. Stephen has experience as an ESL Teacher overseas, which has led to an interest in researching the overseas job market, working with newcomers and learning about career transitions.