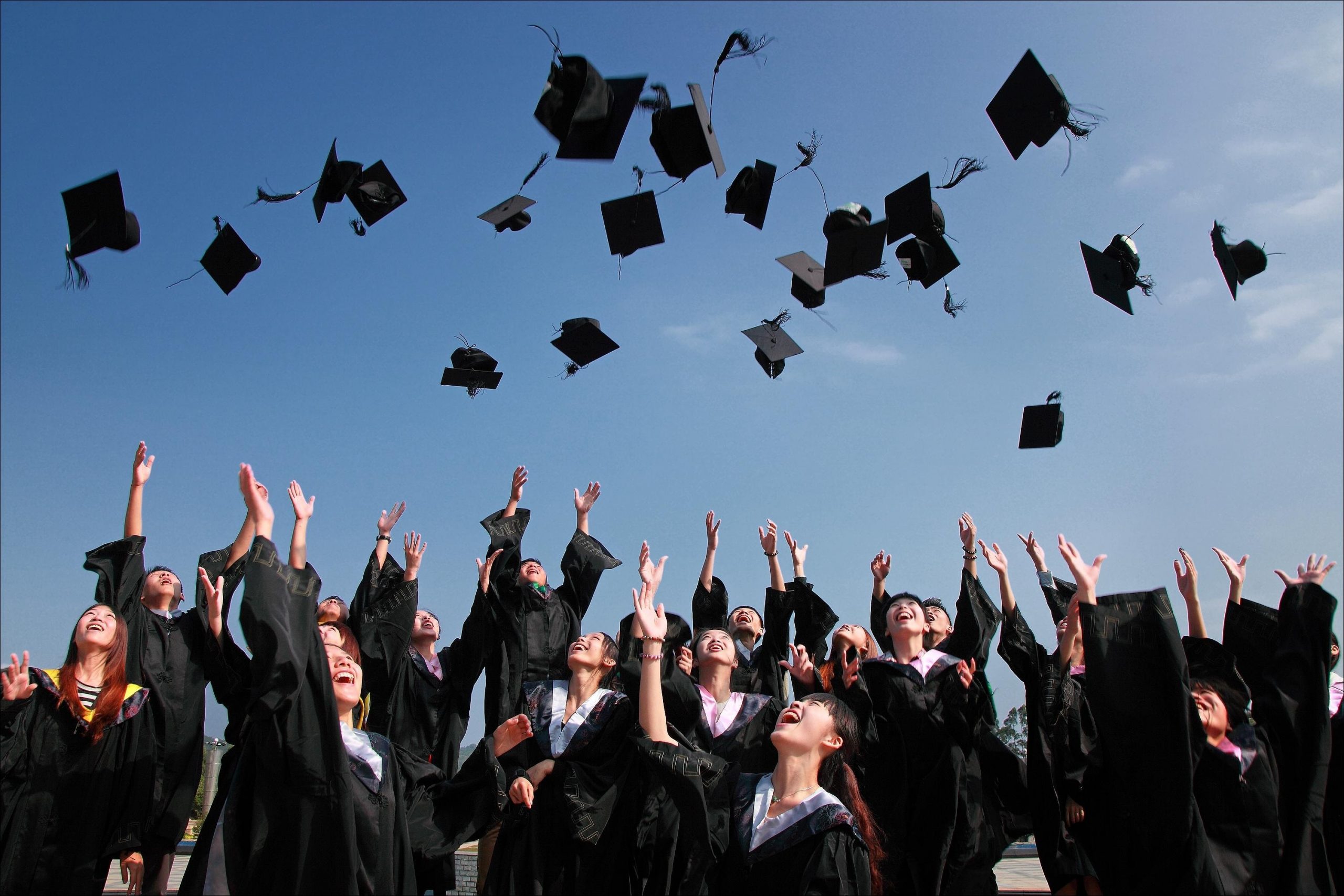 Careering
Off the Diving Board: Making the Transition to Work
By Susan Forseille
What are the variables that influence the transition from higher education to meaningful career? How can career development professionals help? Susan Forseille shares the results of research she undertook during her MEd studies.
A student about to graduate from Thompson Rivers University (TRU) told me that education "is a diving board: through our coursework, we slowly make our way to the end of the platform, where we are expected to dive or jump into our career… but we don't know how to dive, if we can swim, or if there is even water in the pool!" This metaphor brought up profound images for me, making me wonder why some students seem to transition so easily from education to meaningful career, while others really struggle. This led to questions on what career educators can do to better support students in their transition from post-secondary education to meaningful career.
This graph offers a visual image of the most studied variables that influence the transition from post-secondary education to meaningful career, clustering them into like-minded groups. I administered a survey to TRU alumni, asking questions about the variables that influenced their own transition, and also conducted interviews.
Analyzing the results from the surveys and interviews led to some fascinating insights, which can be effectively demonstrated through two very different career transition stories, Dan and Wendy's (fictional names).
Dan's career transition story
Dan graduated from TRU in 2007, one year before the recession hit. As a first-generation student, he believed that, once he obtained his degree, he would be guaranteed a better career. As a first-year university student, Dan thought he wanted to be a pharmacist or physiotherapist and took science classes, but he found himself gravitating toward the arts a lot more, particularly history and political science. While studying, he worked different summer jobs in retail and sales.
Upon graduating with a BA, Dan decided to move to Edmonton to begin his career and pay off his student loan. Dan applied to career-oriented jobs he found online, but didn't secure work related to his degree. Through a friend, he found work as a labourer. Within months, he quit his job to move back to Kamloops, feeling disillusioned with his degree and the lack of career-related work he found with it.
Dan's career map
Upon reflection, Dan said that, as a recent graduate, he didn't understand the skills he had to offer, who to offer them to, or how to leverage them effectively.
Finally, Dan applied for a job with British Columbia's Ministry of Social Development and was offered an interview, where they asked him questions on his critical thinking, research and communication skills – attributes he had enhanced significantly as a student, yet hadn't been able to effectively articulate or leverage in his work search until this point. It took Dan a few years to understand that his interest in Canadian policy development as a student could be part of his career path, and he is hoping to eventually secure work in this area. In his own words, it has "always been in the back of my mind, right, but I have never had a clear direction of how to get there, you know?" This career development knowledge is there now.
Wendy's career transition story
Wendy's story is very different. She also began her post-secondary education uncertain of what she wanted to do. She considered becoming a lawyer or perhaps a surgeon – she liked the wages and status that came with these professions. Next, she considered careers in computing science, business and the Canadian Armed Forces.
Wendy was actively exploring career options, asking herself valuable questions that offered insight into a career that was in line with her interests, values, aptitudes and employment opportunities. For each of these career considerations, Wendy conducted research online, spoke with career educators, her parents, professors and people working in industry. Through this analysis, she realized there were communalities in her career considerations that included working with people, counselling, advising, planning, business development, etc. When these pieces came together, Wendy decided that a career in human resources was a very good fit.
From there, Wendy looked for ways to be competitive in the labour market when she graduated. She volunteered for a local fire department, working on their recruitment and retention plan. She located and met with various career mentors and conducted informational interviews. She competed in Excalibur, a student HR case competition, and she joined the local British Columbia Human Resource Management Association. Lastly, she looked for ways to enhance her transferable skills in her job as a lifeguard and signed up for a post-baccalaureate in human resources.
Wendy's career map
This intentional effort as a student paid off for Wendy. She understood the labour market well, knew how to leverage her skills and experience, knew who was hiring in HR and the skills and experience they were looking for, and could articulate this well in her cover letters, resumes and interviews. The result was that she was offered a position as an HR co-ordinator before she graduated with her post-baccalaureate.
Lessons and insights
Dan and Wendy's career transition stories echo the findings in the survey and the remaining interviews. The results of this research can be summed up in four points:
The more variables alumni had in their favour, the more likely they described their school-to-work transition as successful.
Specific variables were identified as being more influential in the transition than others. These include a strong understanding of the skills one has to offer and which organizations hire these; the ability to develop professional documents such as customized resumes and cover letters; and the ability to articulate this information effectively in a job interview.
This career knowledge understanding is significantly developed in students who take an active role in their own career management. Many of these students had participated in career education programs such as co-op, sought out career experts for one-on-one career advising, participated in a career mentoring program and in other similar activities where they acquired a robust understanding of the labour market, and gained valuable work experience.
The last consideration alumni identified as an important variable in their successful transition was the feeling of control they had in their career success.
This means that there is specific information and experience that can greatly impact students' transition from education to meaningful career, and there are patterns in the variables that influence this transition. As career educators, we need to explore how to best put this understanding into practice to improve our graduates' transition to meaningful careers. We need to ask what more we can do to educate students, university administrators, employers and government officials on the values of implementing career education initiatives, thus enhancing career support, helping students feel more confident and be more successful when they are "diving" into their career.
For the past eight years, Susan Forseille, MEd, has worked as a Career Educator at Thompson Rivers University. Through this time, she has become very passionate about career stories, research and the transition from post-secondary education to meaningful career. She was thrilled to have the opportunity to delve into these topics through both her MEd thesis and hopefully her PhD studies. She can be reached at sforseille@tru.ca.