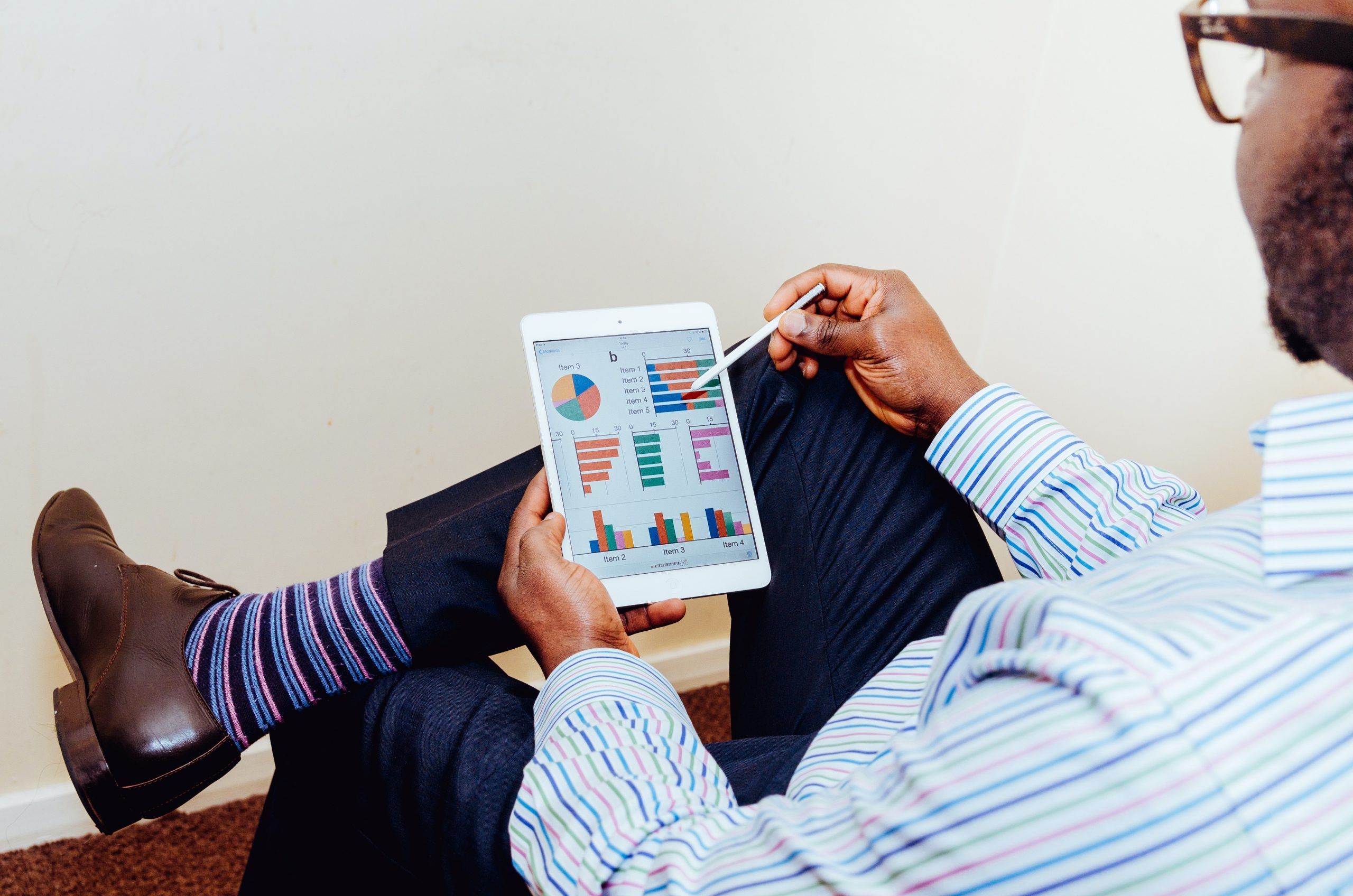 Careering
Canadian Career Service Professionals: How is the Field Changing?
Interest in career counselling fundamentals is up, while social media is down when it comes to career development research, reveals a comparison of CERIC's 2011 and 2015 surveys
The Canadian Education and Research Institute for Counselling (CERIC) plays a part in generating primary data about the career counselling and career development field. It has recently carried out a national survey to uncover the opinions of career service professionals in Canada. The online survey was conducted between October 19 and November 20, 2015. Participants were recruited from CERIC's email lists as well as those of its supporting organizations. The 2015 survey was completed by 1,004 professionals in the field. CERIC undertook similar surveys in 2006, 2007 and 2011. The 2011 survey was completed by 1,013 career services professionals. Visit ceric.ca/surveys for additional materials on survey findings, including a full comparative slide deck between the 2011 and 2015 surveys.
This article will provide a comparison of the findings from the CERIC 2015 Survey of Career Service Professionals with those of a similar survey conducted in 2011. Both surveys were designed to provide a snapshot of those in the field, surface their professional development and competency improvement interests as well as issues pertaining to research and learning dissemination. Survey questions also focused on matters pertaining to mobility and succession planning. Comparing the findings of these surveys brings to light interesting insights into enduring elements of the field as well as changing dynamics. For instance, according to demographic information, the career development profession continues to be predominately female and comparatively well-educated versus the general population. Although online technology is ever-present, career service professionals continue to prefer in-person professional development opportunities instead of web-based offerings. Lastly, those who responded to the latest survey have some research interests in common with the 2011 cohort – i.e. accessing easy-to-understand labour market information and serving new Canadians – but are also interested in different topics including skills development strategies and supporting youth. Below are some of the details of what we learned when comparing the results from CERIC's two most recent surveys of career service professionals in Canada.
Demographic information
Both surveys included a suite of questions to ascertain the demographic composition of the field. Very little change has apparently occurred in the gender characteristics of those who work in the field as women continue to be over-represented (79% in 2011 vs. 82% in 2015). The share of respondents by age group also stayed relatively the same. Whereas 56% were in the 35 to 54 year-old age group ("35 to 44" and "45 to 54") in 2011, 58% were in this category in the latest survey while the share of the population from the younger and older age groups was unchanged (both around 15%). Asking about the highest level of completed education did surface a notable difference. As shown in Figure #1, career service professionals continue to be relatively well-educated with over 80% having at least an undergraduate university education (85% in 2011 vs. 82% in 2015). Interestingly, the proportion of those whose highest level of education is a "college certificate/diploma" increased by one-third (12% to 18%).
Both surveys asked respondents to choose from a list of options to "…best describe your job function as it relates to your primary role in the career development/career counselling field." Although a majority in 2011 and 2015 answered that they are directly involved in the provision of career services, the proportion has dipped somewhat over that time (from 68% to 61%). Comparing the size of the career service organizations of the respective survey respondents shows a "clustering" of the field towards relatively mid-sized agencies. Firms with five to 25 workers increased by six percentage points (37% to 43%) while those with fewer than five employees dipped from 28% in 2011 to 24% in 2015. The largest agencies (e.g. those with more than 50 workers) also shrunk from 22% to 19%.
Professional development and competency improvement
CERIC included nearly a dozen questions in both the 2011 and 2015 surveys to explore professional development and competency improvement and the ways in which those in the career counselling and career development field want to enhance their knowledge and skills. For example, participants were asked to identify the formal learning approach to training they prefer. Professional development and competency improvement opportunities that occur in person continue to be highly sought after by those in the field. In both surveys, "Workshop/seminar – in person" were the leading answer choices followed by "Conference." Career specialists certainly remain interested in accessing online competency enhancement opportunities but they are increasingly attracted to webinars instead of online courses. The proportion of those who mentioned preferring webinars increased from 32% in 2011 to 37% in 2015 while courses via web delivery dropped from one-third to one-quarter. Unfortunately, the latest survey indicates that employers in the field are decreasingly inclined to pay for professional development. As shown in Figure #2, the proportion of those who noted that they do not receive any funds from their employers jumped from one-quarter to one-third. Meanwhile the share of those who have less than $1,000 dropped from 56% in 2011 to 48% in 2015.
Conversely, it appears that a growing proportion of career service professionals are willing to use their own resources to cover professional development and competency improvement expenses. Sixty-eight percent of 2011 respondents stated that they would be prepared to pay up to $500 out of pocket for these cost compared to 57% of those surveyed in 2015. The share of those who would invest between $500 and $1,000 jumped by one-third (22% to 32%).
Research and learning dissemination
The closing section of the 2015 survey included seven of the same questions asked in the earlier survey about the research interests and knowledge dissemination practices of career service professionals. One of these queries asked participants, "What three topics would you most like to see career development research focus upon?" According to Figure #3, four of 2011's ranked answer choices were also in the top eight in 2015.
Nevertheless, half of the earlier topics of interest (Social Media, Web 2.0 and Cybercounselling; Aboriginal Issues; Older Workers; and People with Disabilities) were replaced by new themes (Practices, approaches, techniques or tools used in career counselling/development; Assessing the impact/value of career-related practices, approaches, techniques or tools; Youth; and Skills). The closing question of the research-related section in each survey enquired about the prevalence of evaluative practices in the field. Assessing the impact of career counselling/career development interventions has remained stable from 2011 to 2015. While 62% of respondents from the earlier survey stated that they evaluate the influence of their work, 60% of participants from 2015 said the same.
Where to learn more
For a detailed breakdown of survey findings, an infographic, webinar recording, video of the Gazing into the Crystal Ball: What's on the Horizon for Career Development survey panel presentation from Cannexus16, as well as the full comparative slide deck referenced in this article, visit ceric.ca/ surveys.
Mario R. Gravelle is The Counselling Foundation of Canada's Learning & Innovation Analyst. He is responsible for supporting funding requests as well as managing the Foundation's grants. Gravelle likewise spearheads knowledge transfer activities to promote the work accomplished by the organization's grant recipients. He also supports CERIC's survey activities.
Canadian Career Service Professionals: How is the Field Changing?
During a panel at the Cannexus16 National Career Development Conference, leaders from across Canada's career development sector engaged in a lively discussion around the 2015 CERIC survey findings. Here are just a few of the things they had to say:
"We talk about lifelong career development but in Canada our practice has been built around working with the unemployed and working with school-to-work transitions. That's traditionally where the work was. And so, are we actually walking the walk when it comes to lifelong career development?"
– Dr Roberta Neault, President of Life Strategies Ltd. and Associate Dean, Yorkville University, BC
"Canada is still viewed as a leader in career development, yet we don't have a national strategy for career development or workforce development and we need that."
– Valérie Roy, Deputy Director of Regroupement québécois des organismes pour le développement de l'employabilité (RQuODE), QC
"There's a lack of commonality in the field… we don't have a common definition of what career development is and I think that's really holding back the field."
– Darrell Cole, Founder and Chief Executive Officer of Career Trek Inc., MB
"Many of us in this field don't feel like we have the expertise to develop the instruments to collect the data [on impact of career intervention]."
– Jennifer Browne, Director of Career Development & Experiential Learning at Memorial University, NL
"We have to grant mutual respect across our sector to allow all practitioners along the continuum to flourish and for the sector to grow as a whole."
– Matt Wood, Researcher, ON
"We rely too much on the expert to design a tool that we can then use. We need a more collective response. I think that will just explode the field in the same way that Wikipedia exploded how we think of access to knowledge."
– Dr Kris Magnusson, Dean of Education, Simon Fraser University, BC