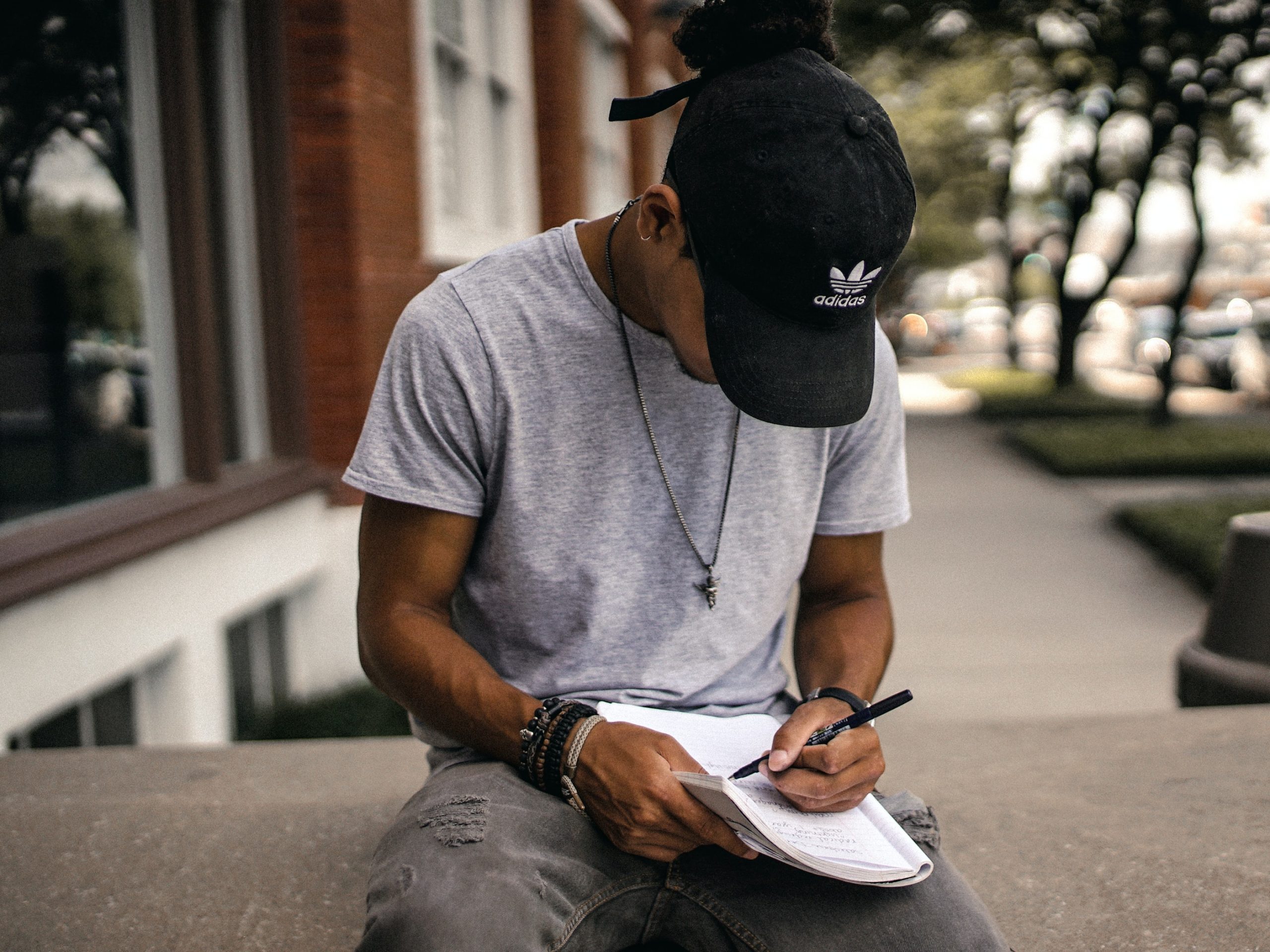 Careering
Understanding Youth Underemployment
By Émilie Grégoire
"Underemployment" unlike unemployment is rarely discussed but Canadian youth have the second highest underemployment rate in the OECD, with negative consequences not only for individuals but also for the entire economy
The job market is a lot more complex than simply having or not having a job. Unlike unemployment, which we hear about constantly, underemployment is seldom discussed.[1] Yet it has a significant impact on workers, who cannot capitalize on their many skills.
Underemployment, over-qualification, and underutilization are related terms, however, their meaning is not exactly the same. Underemployment speaks primarily to individuals who are employed but whose skills and labour are underutilized. Over-qualification, in turn, speaks only to individuals whose skills are underutilized but does not account for differences in the labour market status of those individuals. Underutilization, in turn, is a more inclusive concept that includes underemployed and over-qualified but also extends to individuals who are discouraged from job search and are no longer supplying their labour.[2]
"Canada has extremely well educated youth, but also has the 2nd highest youth underemployment rate among OECD countries."[3] According to the Canadian Labour Congress, in 2013, the underemployment rate in Canada was 14.2%, double the overall unemployment rate of 7.1%.[4] From 2007 to 2011, the proportion of underemployed youth doubled, from 2.2% to 4.0%.[5] Among young workers aged 15 to 24, in the same year, 27.7% were underemployed, which was twice as high as their unemployment rate (13.7%).[6] In 2005, approximately 24.6% of all youth holding a university degree were underemployed, as their occupations did not require a university education.[7]
Understanding the reasons for underemployment is difficult. Increasingly higher levels of education means young people are more likely to find themselves in this predicament. Underemployment can also be influenced by changes in supply and demand with respect to diplomas, technological progress and the heterogeneity of workers.[8] Other indirect factors also contribute to underemployment, such as the structure of the economy, youth migration and the quality of labour market information (LMI).[9] Above all, the LMI is a question of matching labour supply with demand.[10] Indeed, to be able to make informed decisions, young people need to have the right information – about available programs, employer needs, as well as the skills that may be rare in the labour force. Furthermore, employers sometimes demand more education, professional experience and skills than jobs require,[11] which is something the Comité consultatif Jeunes (CCJ – youth consultation committee) in Quebec has noticed on several occasions in the past.
All in all, it seems an extensive analysis has not been undertaken to understand the causes of underemployment in the Canadian context.[12]
For young people, the consequences seem to relate to a mismatch between skills obtained in school and those acquired through professional experience.[13] Young immigrants have the highest rates of underemployment.[14] Like CCJ, Statistics Canada has given some reasons for higher underemployment among immigrants: they are new to the country, do not have enough information about the labour market and have a smaller network of professional contacts.[15]
Generally speaking, underemployment leads to deskilling, which can affect a country's labour quality and productivity:
Youth unemployment and underemployment impose heavy social and economic costs, which result not only in lost economic growth, but also in erosion of the tax base, increased welfare costs, and unused investment in education and training.[16]
In 2013, the Organisation for Economic Co-operation and Development (OECD) launched its action plan for youth, to fight underemployment and strengthen their long-term employment prospects.
That same year, in its opinion on the transitions between school and the workplace, CCJ proposed that an in-depth analysis be conducted to better understand the reasons for underemployment, with an emphasis on youth.[17]
The Canadian Career Development Foundation suggests several potential solutions, such as support for industry-education partnerships, investments in paid internships and co-op programs, and financial incentives for employers to hire youth and provide on-the-job training to foster stable employment.[18]
Workers are the ones most affected by underemployment, but it also impacts businesses and even the entire economy. All the more reason for us to learn more about underemployment and act quickly to curb its effects.
Émilie Grégoire has a background in public administration and business administration. She has more than 10 years of experience in project co-ordination and management, organizational development and applications for financing. The past four years have given her the opportunity to develop a wealth of expertise in the area of youth employability. Among other things, she has drafted opinions and briefs on the employment challenges faced by youth aged 18 to 35 for the Quebec government.
Based in Quebec, The Comité consultatif Jeunes (CCJ) is responsible for defining the challenges faced by young people in their integration, reintegration and retention efforts. Financed by the Commission des partenaires du marché du travail (CPMT), it is made up of 15 members, including employers, unions, student groups, and employability, regional development and advocacy organizations (ccjeunes.org).
[1] Certified General Accountants (CGA) Association of Canada. 2012. Youth Unemployment in Canada: Challenging Conventional Thinking? 63 pages. Consulted here: http://www.cga-canada.org/en-ca/researchreports/ca_rep_2012-10_youthunemployment.pdf, p. 9.
[2] CGA, 2012, p. 33.
[3] Canadian Career Development Foundation (CCDF). September 2015. Press release: Parties Need to Take Action on Youth Un- and Underemployment Consulted here: https://www.ccpa-accp.ca/wp-content/uploads/2015/09/PressRelease_CCDF_Sept4.2015_EN.pdf.
[4] Canada Labour Congress. 2014. Underemployment is Canada's Labour Market Challenge: A Profile of Canada's Labour Market, research note. Consulted here: http://canadianlabour.ca/sites/default/files/media/2014%20-%20CLC%20Underemployment%20Is%20Canadas%20Real%20Challenge.pdf, p. 5.
[5]CGA, 2012, p. 12.
[6] Canada Labour Congress, 2014, p. 4.
[7] CGA, 2012, p. 11.
[8] CGA, 2012, p. 12.
[9] CGA, 2012, p. 12.
[10]CGA, 2012, p. 52.
[11] Canada2020. Unemployed and Underemployed Youth: A Challenge to Canada Achieving its Full Economic Potential, 23 pages. Consulted here: http://canada2020.ca/wp-content/uploads/2014/11/2014_Canada2020_PaperSeries_EN_Issue-04_FINAL.pdf, p. 7.
[12] CGA, 2012, p. 12.
[13] CGA, 2012, p. 15.
[14] Canada 2020, 2014, p. 8.
[15] 2013. What has changed for young people in Canada? Insights on Canadian Society. 12 pages. Consulted here: http://www.statcan.gc.ca/pub/75-006-x/2013001/article/11847-eng.pdf, p. 1.
[16] International Labour Organization (ILO) 2011. An Introductory Guide for Employers' Organizations – Tackling Youth Employment Challenges, 123 pages. Consulted here: http://www.ilo.org/public/english/dialogue/actemp/downloads/projects/youth/tackling_ye_guide_en.pdf, p. 1.
[17] Comité consultatif Jeunes. 2014. Les transitions des jeunes entre l'école et le marché du travail, 33 pages, p. 12.
[18] Canadian Career Development Foundation (CCDF). September 2015. Press release: Parties Need to Take Action on Youth Un- and Underemployment Consulted here: https://www.ccpa-accp.ca/wp-content/uploads/2015/09/PressRelease_CCDF_Sept4.2015_EN.pdf.