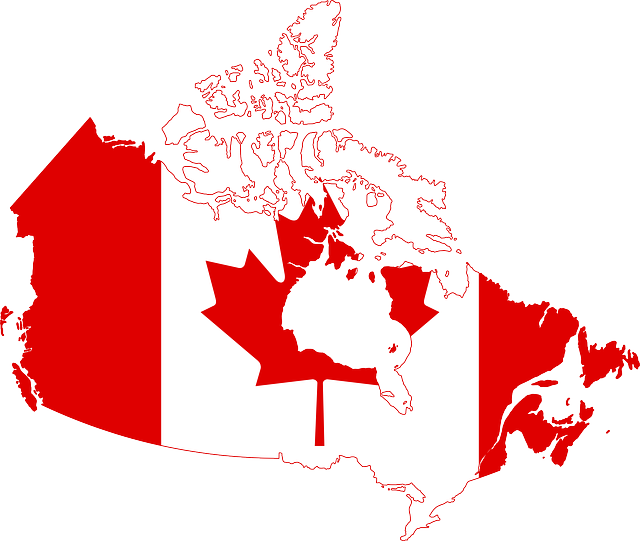 Careering
The Canadian Forces Is All About Diversity

By Josephine Hendricks
Overcoming lack of awareness of career and education options in the Army, Navy and Air Force
The Canadian Forces Recruiting Group Headquarters (CFRG HQ) is all about diversity. Putting words into action, diversity at CFRG HQ is approached in a number of ways: First, is the building of meaningful relationships with community leaders and representatives. The greatest barrier to the Canadian Armed Forces (CAF) is the lack of familiarity with CAF careers by the broader Canadian public. Having conversations with community leaders and individuals is essential towards bringing awareness about various careers and education possibilities within the CAF.
Face-to-face conversations assist with addressing, accepting and responding candidly to both positive and negative perceptions of the CAF, as well as opening the door for discussion that acknowledges cultural norms and values towards working together as a team. With the exchange of information, individuals who possess the knowledge of what the CAF offers can then make an informed career decision.
For example, individuals can enrol in the CAF Army, Royal Canadian Navy or Royal Canadian Air Force under a subsidized education program. Some of these programs are the Medical Officer Training Plan (MOTP) for doctors, Dental Officer Training Plan (DOTP) for dentists, Regular Officer Training programs (ROTP) for a variety of careers, and the Non-Commission Member subsidized Education Training Plan (NCMSTEP) for certain other trade careers. These entail a university or college education fully paid for – that's 100%, books, tuition, a salary and a job after graduation.
Other opportunities such as enrolling as an unskilled individual, where all the necessary career training is provided are also available. Some noted available occupations are Vehicle Technician (mechanic), Meteorological Technician (weather reporter), Materials Technician (welder), Naval Combat Information Operator, Aviation Technician, Avionics Technician, Naval Communicator and Drafting and Survey Technician (see job descriptions to the right). Furthermore, there is a high demand for healthcare professionals such as Medical Officers (doctors), Dentists, Pharmacists and Social Workers. Signing incentives are available for doctors.
Reflecting the Canadian population
The aim in Recruiting is to reach out and build relationships with all communities and organizations across Canada. This may seem daunting, and will take some time, but is essential in order to educate Canadians on the career possibilities within the CAF. The CAF must also be a reflective representation of the Canadian population to ensure that all Canadians can include and consider the CAF as an employer of choice, toward career decision-making and selection.
Of course, the military is not a career for everyone, but every Canadian should know about CAF career options to make that decision. If you or your students and clients would like to know more or to speak with a Recruiter, you can do so at Canada.ca or via one of the many CAF social media sites. In today's world of local and global competition, organizations evolve and adapt to their environment; the CAF is no different. The CAF is an employer, whose aim is to attract and enrol the best people Canada has to offer.
Diversity is about respect and inclusion of all. Accordingly, furthering the reach of the CAF via social media is the second means of reaching out to Canadians. Having a presence on social media allows the CAF to answer and respond to queries from all individuals. CFRG HQ has a presence on numerous social media sites, for example, monthly online chats such as "Ask Me Anything" (AMA) which is a live session with current CAF members, who talk about their career and experiences. Recruiters are also available to answer questions or concerns from potential applicants and the Canadian public. There are many online videos highlighting various jobs, illustrating both gender and cultural diversity at the CAF.
To maintain the health of the CAF, CFRG's mission is to have a ready workforce capable of carrying out the unit's mission of Recruiting, Attracting, Selecting and Enrolling quality applicants to fulfill CAF missions at home and abroad. CFRG's aim is to inform Canadians, within all communities, with transparent, accurate, current and timely information on CAF careers.
AUTHOR BIO
Captain Josephine Hendricks is a Personnel Selection Officer with the Royal Canadian Air Force, currently employed within Diversity and National Events and as Women's Advisor at the Canadian Forces Recruiting Group Headquarters in Borden, ON. She is happy to share the career possibilities that exist for all Canadians within the CAF. Contact her at Josephine.Hendricks@forces.gc.ca.
Job descriptions for some notable occupations in the Canadian Armed Forces
Vehicle Technician – Maintain, repair and overhaul land vehicles and related equipment to keep them in top condition.
Meteorological Technician – Observe, brief on and forecast weather conditions in support of operations at Royal Canadian Air Force Wings and Squadrons, on Royal Canadian Navy Ships at sea and in Army facilities.
Materials Technician – Maintain and repair land vehicles and related equipment.
Naval Combat Information Operator – Responsible for the operation of all shipboard surveillance radars and associated equipment of the shipboard intelligence, surveillance and recognizance systems.
Aviation Systems Technician – Handle, service and maintain CAF aircraft, ground equipment and associated support facilities.
Avionics Systems Technician – Responsible for maintaining all electronic systems onboard CAF aircraft.
Drafting and Survey Technician – Provide both deployed and domestic drafting and survey support to
the CAF and other government departments anywhere in the world
Naval Communicator – Establish and manage all external voice, radio-teletype and data circuits,
and provide real-time tactical information in supportof operations.
Medical Officer – Provide primary health care services for CAF members, whether at a Canadian Forces Health Services Clinic or overseas in support of peacekeeping or humanitarian missions.
Connecting with the Canadian Forces on social media
| | |
| --- | --- |
| Twitter | Facebook |
| Instagram | YouTube |