Big changes on the way for ContactPoint
The way we find and interact with information online is changing. CERIC is committed to continuing to offer content for career professional communities but is evolving its digital platforms to meet learning needs with a modern and engaging approach, in time for Canada Career Month.
An exciting new CareerWise website – that builds on the popularity of our weekly CareerWise content curation newsletter – will launch on November 27 and will replace ContactPoint, a web pioneer since 1997.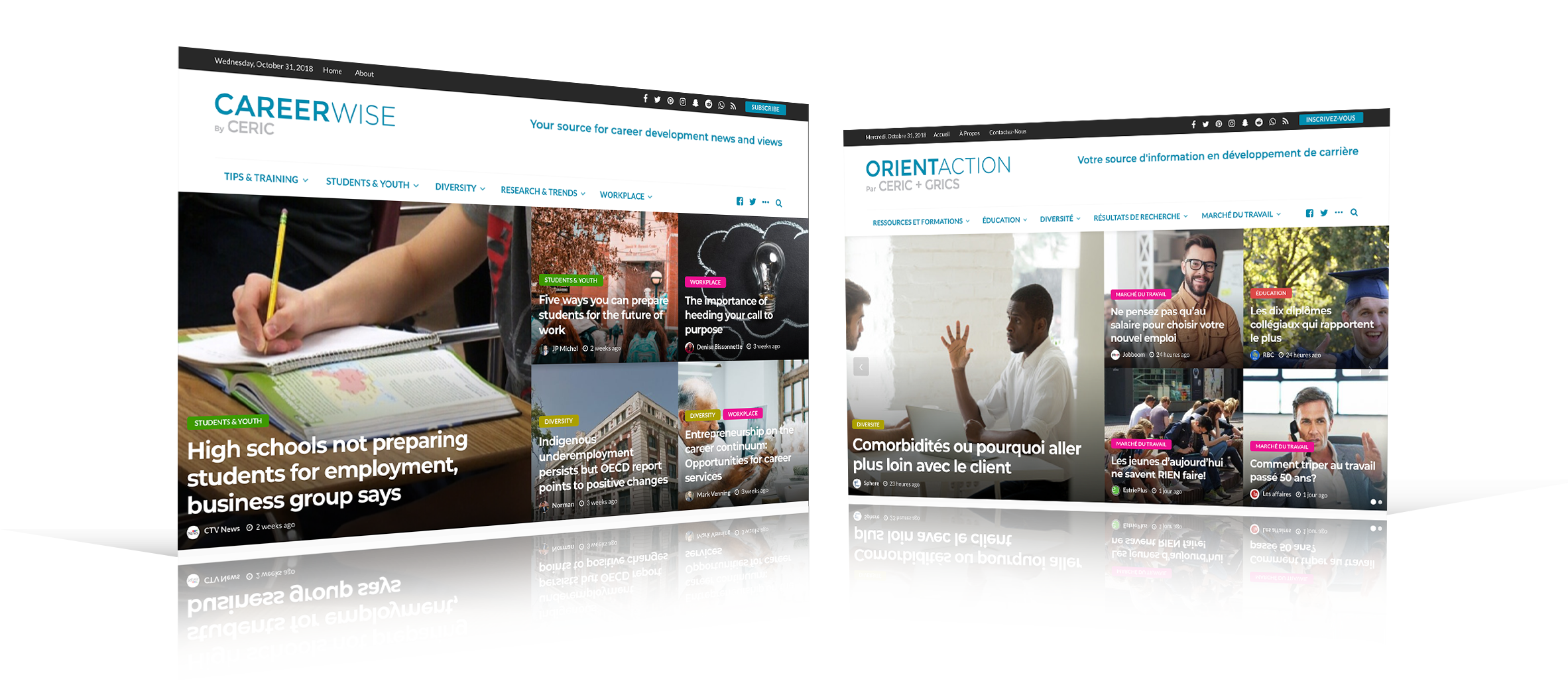 The CareerWise site ("Your source for career development news and views") will offer:
A curated selection of relevant and thought-provoking articles on education, skills, counselling, employment and the workforce from a variety of publications
Original perspectives and timely analysis from recognized experts and community voices, as well as round-ups of popular resources and events
An innovative and contemporary web design where users can easily access and digest the information and insights to apply to their work
A new web destination, CareerWise will support career development professionals to stay current and connected, and reflects CERIC's priorities to advance knowledge and skills, build community and enhance the profile of the field.
ContactPoint's French-language sister site, OrientAction is also being thoroughly reimagined to align with the new CareerWise platform but will retain its OrientAction name.