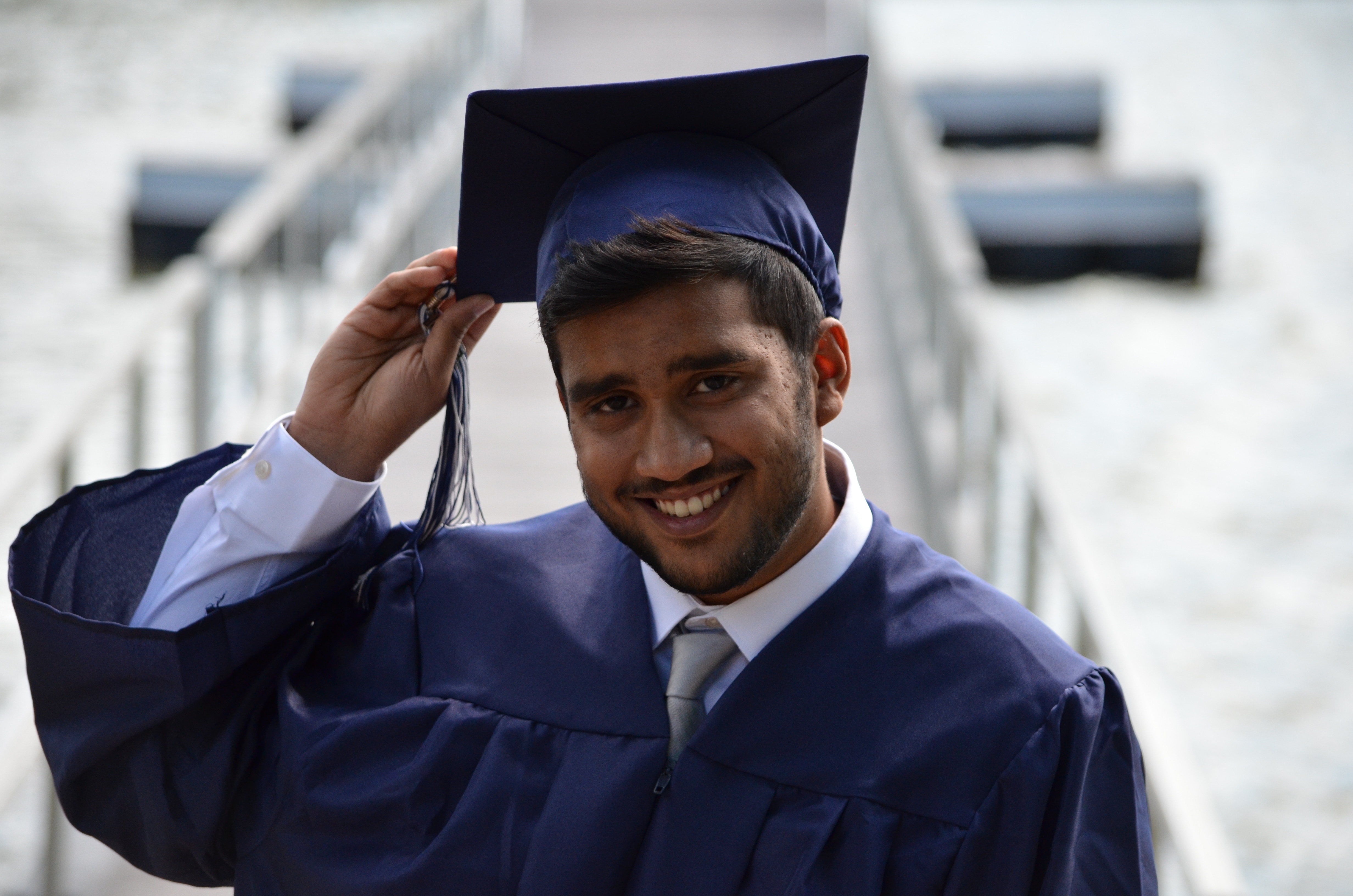 Careering
Principles in Action: Embracing external influences to help guide career exploration
By Gloria Welton
With a goal of bringing greater clarity and consistency to our national conversations about career development, CERIC developed a set of "Guiding Principles of Career Development" that have been enthusiastically embraced across Canada. These eight Guiding Principles are intended as a starting point to inform discussions with clients, employers, funders, policymakers and families.
Each issue of Careering features a Guiding Principle "in action," exploring how a career professional is applying a Principle in practice.
Guiding Principle: Career development is often supported and shaped by educators, family, peers, managers and the greater community. ceric.ca/principles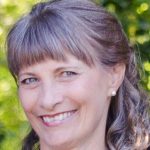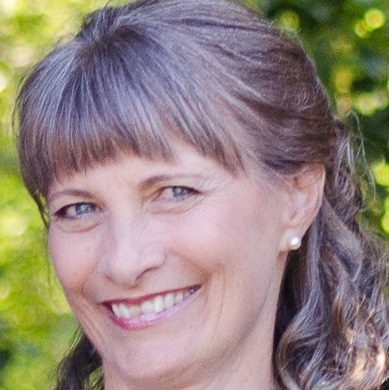 Knowing your expectations and values, being inquisitive, attentive and willing to talk with
people who can help lead you along your career-planning path is essential. But we can't do this in a silo. We need each other to get the support and information required to navigate our career choices.
As a career development professional (CDP), I know that career planners have many people in their lives to help inform their career decisions. So, whether figuring out how to make sense of labour market information (LMI), working on experiential learning partnerships or evaluating a career planner/jobseekers' motivations, assessing the different influences in their lives is important.
How the personal affects career plans
Some career advice is given to jobseekers directly, with parents or teachers suggesting career paths they think would be a good fit. But other influences are subtler, coming from a personal interaction with an industry or career path.
Take Christie Hall, who worked in my office for 12 weeks on a preceptorship (a placement in a clinical or community setting to teach nursing students the complexities of the practice). She is a fourth-year nursing student at the University of Prince Edward Island. Although Christie comes from a family of many engineers, an experience with the health-care system sparked her interest in nursing at a young age.
"Ever since I was young, I wanted to work in a health setting," says Christie. "It all started when my youngest sister needed to go to the IWK Health Centre in Nova Scotia for various health problems. I went with her to her appointments and procedures, and it turned out to be an opportunity to have an inside look at health care."
However, Christie says that if her parents hadn't been supportive of her choosing her own path, things might have turned out differently.
It's important for career professionals to understand these influences when working with clients to help them set goals and decide next steps. They can also provide crucial context to help determine if their vision of an industry matches the reality.
Connecting to context
Much of the information jobseekers receive about the labour market is filtered through the parties highlighted in the Guiding Principle. However, this information may be based on anecdotes or reports coming through the news media.
With so many different factors affecting a career decision, one thing career professionals can do to offer some clarity is to share up-to-date, relevant LMI about the fields their clients are considering.
For 20 years, I have owned and managed a publication on Prince Edward Island called The Employment Journey on PEI, providing grassroots labour market information (LMI) to jobseekers, employers, career professionals and parents. The secret to the publication's success is the same magic that jobseekers need as they explore their options: partnerships.
Career development professionals must pair their own labour market information with the other advice jobseekers are receiving. A chemistry teacher might advise a star student to pursue an academic path in the sciences, for example. Or a parent might suggest their arts undergrad apply for law school. It's important for career practitioners and their clients to take into consideration the opinions of those who know them best – they might highlight certain attributes the client did not realize they possessed. However, without accurate LMI, this guidance could lead people down unsustainable paths.
"With so many different factors affecting a career decision, one thing career professionals can do to offer some clarity is to share up-to-date, relevant LMI about the fields their clients are considering."
LMI is all around us, but we must be willing to dig for it and use the people in our life and in our community as a source of this information. Jobseekers also need to decide how this information relates to their career development. One way CDPs can facilitate that is by connecting clients with experiential learning opportunities.
Getting real-world exposure
As noted in the Guiding Principle, workplace managers and the greater community – including businesses and organizations – can also have a strong influence on career decisions. Experiential learning is one of the ways clients get exposed to these influences. This learning-by-doing gives us a closer, more realistic view of work environments and occupations. It might take place during co-op placements, internships, preceptorships, mentorship or volunteering.
As career professionals, it is our role to not only connect clients to these types of experiences but to ensure they're equipped with the knowledge they need to succeed in them and apply what they learn in their career management.
Christie's story is a great example of the valu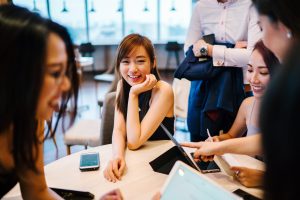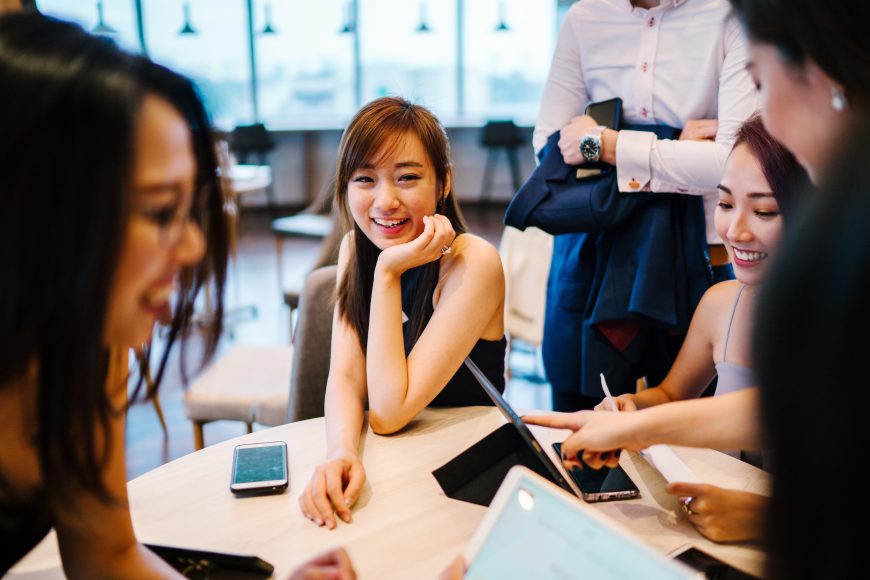 e of hands-on experiences. To confirm her interest in nursing, she decided to volunteer at the Queen Elizabeth Hospital in Charlottetown. Last year, she started working part-time at a community care home. This fall, the Career Development Association of PEI provided her with a 12-week preceptorship, during which she researched the health implications of a new program on seniors and people with disabilities. These experiences deepened her understanding of the nursing profession.
Career services have an important role to play in connecting students to experiential learning. Recognizing this, the University of Prince Edward Island has launched a new Professionalization Badge for students who want to develop and demonstrate their professional competencies.
"UPEI is helping students develop and communicate their skills," says Tara Corman, a Student Advisor for the Experiential Education and Work-Integrated Learning office. "To earn their badges, students focus on labour market literacy, communication skills and professional skills."
This initiative, which embraces the influences managers, labour market information and the broader community can have on students, may serve as a useful model for other post-secondary institutions.
Closing thoughts
With all the different influences jobseekers face, it can be challenging to decide on a suitable path. But by viewing educators, family, peers, managers and the greater community as potential resources, and helping jobseekers make sense of their advice and experiences with LMI, career professionals can help clients take steps toward a successful and rewarding career path.
Gloria Welton owns and manages The Employment Journey on PEI. Prior to her entrepreneurial endeavors, she was a Career Exploration Co-ordinator for Holland College and New Brunswick Community College in Saint John. She started in the career development field in 1986. She is amazed at the many opportunities that have come her way, providing enriched experiences working to help others navigate the world of career planning.