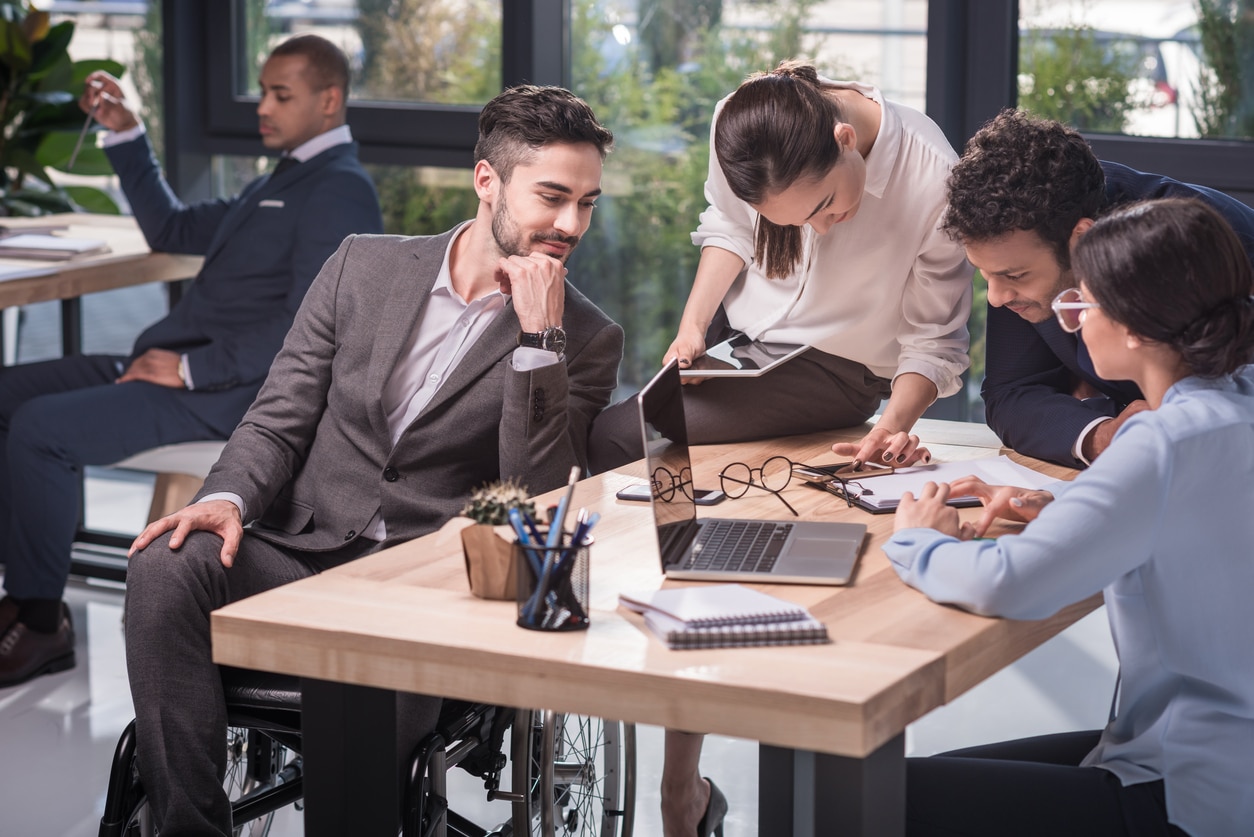 Careering
Why diversity is crucial to success in STEM
STEM needs diversity of all kinds to survive and thrive
By Christin Wiedemann
Diversity has become a buzz word; there are diversity councils, diversity festivals and job titles that have the word diversity in them. Everyone is talking about diversity, but does it really matter – or is it just hype? Does diversity matter when we talk about STEM? The truth is that not only does diversity matter, without it, STEM would quickly stagnate.
When we talk about diversity, we typically talk about diversity of gender, ethnicity, age, sexual orientation, nationality etc., but we must not forget to also include neurodiversity. We not only look and act differently, we also think differently. Furthermore, it is important to understand that everyone is a conglomerate of identities, and that we cannot address a lack of diversity by viewing people as "building blocks" that individually add one dimension, or unit, of diversity.
Rather than focusing on specific attributes, building a diverse team starts with providing an inclusive environment. Inclusion allows us to bring together different people with different strengths and different weaknesses; people that complement each other and make a stronger team. We need diversity; diversity drives innovation, and diversity is key to our growth as individuals and as organizations. STEM is no exception.
Diversity leads to innovation
STEM is a term used to group together the academic disciplines science, technology, engineering and mathematics, and when we talk about STEM professions, we include a very broad spectrum of roles and industries. One thing they all have in common though, is that we associate them with creativity and innovation. We rely on STEM to give us new medical devices that save lives, smart applications to make our banking easier and fun games that help us learn a new language. Such innovations would not be possible without diversity in STEM.
Innovation is the ability to imagine something new, something no one has done before. Innovation is having the creativity, and courage, to ask new questions and seek out potential answers. A homogeneous group is likely to ask the same questions over and over again, potentially with some minor variations. A heterogeneous group, on the other hand, is more likely to ask different questions because its members all bring different perspectives and viewpoints.
Diversity improves performance
Diversity also makes us adaptable. In recent decades, we have seen plenty of big companies, including Kodak and Blockbuster, perish because they could not adapt. Some companies fail because they don't adapt to a changing market and changing needs of their customers, or because they failed to innovate. Kodak is now infamous for having failed to recognize the impact of digital photography, despite the first digital camera having been invented by a Kodak engineer. Blockbuster had the opportunity to partner with Netflix early on, but their focus on profitability prevented them from seeing Netflix as the disruptive innovation it was.
It would be interesting to know how diverse the workforce was of companies that failed to keep up with change, in particular at the executive level. Organizations and teams need diversity to stay relevant, and leveraging internal differences can give companies a competitive advantage.
Furthermore, numerous studies indicate that organizations that have a diverse workforce outperform other companies financially. The most-diverse companies are more likely to have above-average profitability, and this effect is especially strong if the executive management team is diverse. Studies have found that in some cases, an increase in diversity generates a direct increase in earnings.
A diverse workforce also means you have access to more talent. Diverse hiring increases the talent pool significantly; there are more potential candidates when you take diversity into account, and diverse hiring is also likely to attract more talent. An organization that publicly states that it values diversity will have an edge over other organizations in the competition for talent.
Three ways STEM companies can boost diversity in hiring

Provide appropriate training in diversity and implicit bias to everyone involved in the recruiting process
Review job ads for bias, and strive to create job postings that attract a diverse set of candidates
Actively identify candidates, aiming for a diverse pool of candidates before the selection process begins
Building better teams
Are there any benefits of diversity for the individual? Interestingly enough, there is research that suggests that diversity makes us perform better. Working in a diverse group forces us to work harder and to critically review our work, thinking of alternative ideas and solutions before presenting it to another group member. We would be less inclined to engage in such scrutiny in a homogeneous group where we would anticipate no disagreement. Working in a diverse organization is also more stimulating and interesting, although it can create challenges.
To summarize, diversity drives innovation, diversity makes us adaptable and diversity even makes us smarter. A lack of diversity in STEM would lead to fewer discoveries, which means fewer, and potentially less viable, solutions to humanity's most pressing problems. Without diversity, we cannot harness the full potential of STEM. That is a strong enough case for diversity being relevant to STEM, but there is more. Recent examples of how artificial intelligence amplifies biases from the real world very clearly highlight the need for diversity in STEM. The people working in STEM professions need to represent the people using STEM products and services – they need to be representative of society as a whole.
No matter how you look, behave or think, STEM needs you to build a more diverse, and thereby better, future for everyone.
Christin Wiedemann is a passionate advocate for women in STEM, a passion she pursues through work and volunteering. She has been on the Board of Directors for SCWIST, the Society for Canadian Women in Science and Technology, since 2015, and in 2018 she took on the role of Co-Chair of the BC Chapter of WCT, Women in Communications and Technology. As a consultant, Christin has been fortunate enough to work on a variety of projects in very different environments. Her work has increasingly been focused on coaching and training.
References
Why diversity matters (McKinsey&Company) 
Businesses perform better when they have greater ethnic and gender diversity, study reveals (Independent)
More Evidence That Company Diversity Leads To Better Profits (Forbes)