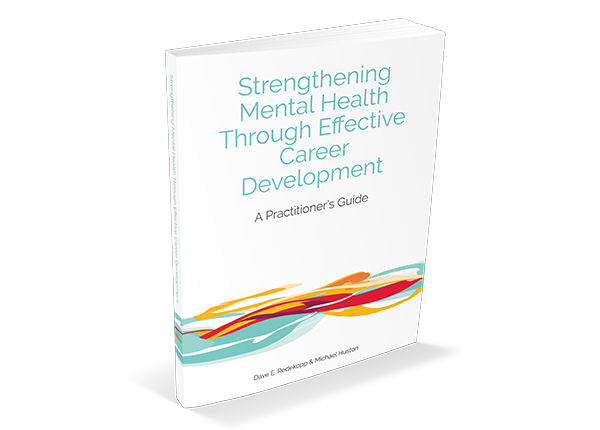 2020
Strengthening Mental Health Through Effective Career Development: Guide launches today
In the wake of a global mental health movement, career development practitioners now have a new resource to help them understand how career development interventions support positive mental health. Strengthening Mental Health Through Effective Career Development: A Practitioner's Guide – written by Dave Redekopp and Michael Huston of Life-Role Development Group Ltd. and published by CERIC – launches today at the Cannexus20 National Career Development Conference and is available for free download.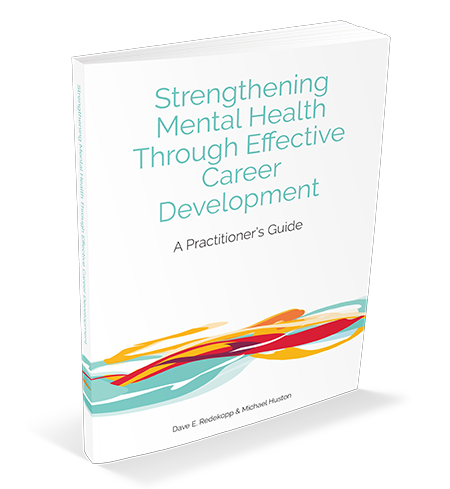 The guide enables practitioners to connect career development services with clients' mental health concerns while working ethically and inside the boundaries of their role and competence. The authors emphasize their focus is mental health, not mental illness, and address this distinction in the book.
Practitioners will be equipped to:
Improve the mental health impact of their services
Evaluate the mental health impact of their services
Communicate the mental health impact of their services to relevant stakeholders, including policy-makers
Written primarily for career development practitioners, namely those who help clients or students, this resource is also of use to the supervisors and managers of career practitioners. Researchers and academics will find a robust and testable model of career development and mental health relationships.
Get Your Copy
Advance praise for the book has been received from career development luminaries and mental health experts:
"…This book provides a compelling conceptual framework for integrating mental health and career interventions as well as very accessible strategies and tools. This book will quickly become a classic in the field!"
David L. Blustein, Professor, Counseling Psychology, Boston College
"This is one of the most promising and encouraging works to come into our field in a very long time. This work demystifies mental health and shows how every practitioner can be a powerful change agent through career development practices."
Kris Magnusson, Professor, Faculty of Education, Simon Fraser University
"This guide is a rare and wonderful combination of thoroughly researched, evidence-based information on the inevitable interplay between career development and mental health, with down-to-earth questions, opportunities for reflection, and pragmatic implications for practitioners in the field. …I believe it should become required reading for new and seasoned practitioners."
Denise Bissonnette, Career Development Author, Speaker, Trainer, Diversity World
Publishing of this book was made possible in part by the generous contributions of our Knowledge Champions: Ryerson University, Wilfrid Laurier University, Australian Centre for Career Education, Simon Fraser University.