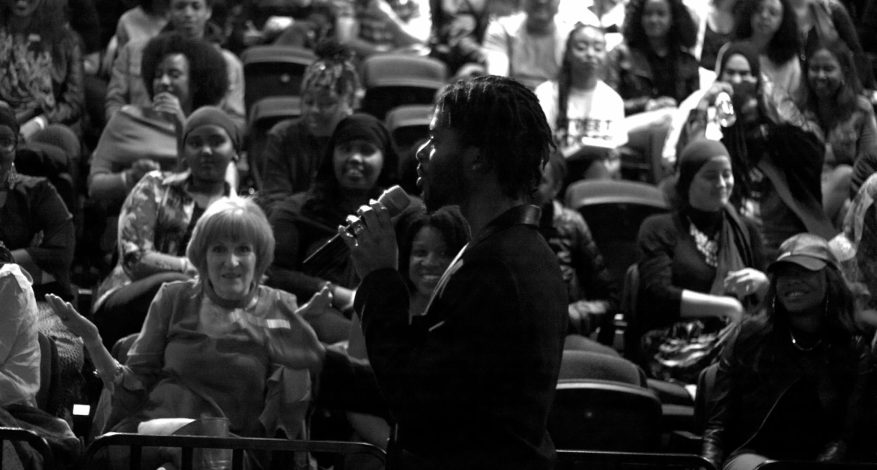 Careering
10 Questions with Randell Adjei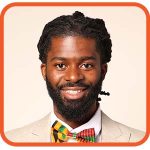 Randell Adjei is an entrepreneur, speaker and spoken word practitioner who uses his gifts to empower the message of alchemy. He was recently appointed Ontario's first Poet Laureate. Adjei is the founder of one of Toronto's largest youth-led initiatives, Reaching Intelligent Souls Everywhere (R.I.S.E Edutainment). In 2018, R.I.S.E received the Mayor's Youth Arts Award from the Toronto Arts Foundation.  
Adjei is the author of I Am Not My Struggles, a powerful anthology released in 2018. He was also named CBC Metro Morning's Torontonian of the Year in 2015 and NOW Magazine's Local Hero in 2017. Adjei is a keynote speaker at CERIC's Cannexus22 conference. 
In a sentence or two, describe why career development matters. 
Career development is huge. It is indirectly connected to our sense of vision and perhaps purpose here on this Earth. In many careers, we integrate skills, service into the community/workforce. 
Which book are you reading right now and why did you choose it? 
I am currently reading God Help the Child by Toni Morrison. I love novels and I appreciate the way Toni Morrison weaves wisdom, history and storytelling into this powerful book. It is as if she has taken my hand and said come with me, journey into the belly of my story. I also appreciate the way she develops characters in the novel. As a poet, reading novels keeps my imagination sharp.
What was your first-ever job? 
My first ever "job" was selling chocolate for a charity. It was called Kare 4 Kids. We sold chocolate to help raise money for children around the world that were disenfranchised and underprivileged. I worked across the city of Toronto speaking with and encouraging shoppers and passersby to help support the charity. It taught me how to speak to strangers, how to sell an idea of hope and gave me the understanding of making change – making change.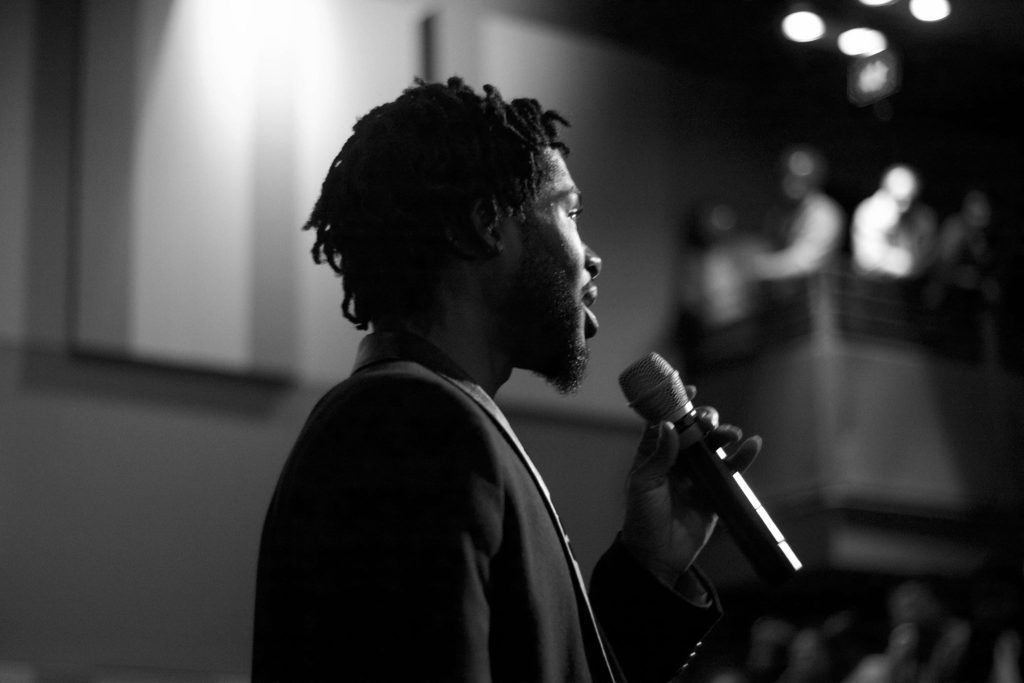 What do you do to relax? 
I often spend time in nature, writing poetry or reading. I also spend time relaxing in meditation. Both help me quiet my mind and mitigate my overthinking mind. I feel a sense of peace around nature and it is as if I can leave my worries behind and be present with myself.
What is the one thing you wouldn't be able to work without? Why? 
I wouldn't be able to work without knowing how my work contributes to a larger part of society. I can't work without a sense of purpose and how it serves humanity. For me, it feels empty – there is nothing gratifying about making money for money's sake. I mean, there are so many great organizations and businesses where we have the opportunity to make a difference. I believe participating in our economic system isn't about numbers, it is about impact and the legacy of those we can help doing the work we do.
What's something you want to do in the next year that you've never done before? 
I want to begin building an artist residence in my parents home country – Ghana. There are so many talented artists without outlets, resources and support to help them achieve their dreams. And I feel privileged having grown up here in Toronto. I feel it is my duty to give back to the land of my ancestry. The residency would support multiple forms of the arts. Professional development, mentorship and self-actualization will be the pillars of the residency.
Who would you like to work with most? 
I would like to work with Stephan James and Shamier Anderson on their inaugural Black is Now Canada initiative to recognize and award Black entertainers and leaders in their industry. They are from  Scarborough, ON, just like I am, and they have surpassed what many have said we can become. In September of 2022, they are planning on hosting the first award show of its kind and it is inspiring to know something like this is coming.
What is one piece of advice you have for people as we navigate these challenging times? 
My one piece of advice is to see the opportunities in the challenging times. It may be difficult to do but there is beauty in the struggle. In order for us to mine gold we must first dig through the dirt. Adversity is inevitable so we cannot take these things personally. Instead, we can look at the seeds of opportunity in every challenge.
Which talent or superpower would you like to have? 
I would like to have the superpower of cloning myself to experience life in many forms and realms. I would use it to spread positivity around the world with my gifts, visions and talents. I would also use it to fast track my vision for seeing a more unified world. 
What do you consider your greatest achievement? 
My greatest achievement would be evolving into someone I always wanted to be as a child. Seeing where I am right now and what I had to do and sacrifice to get here is rewarding. The younger me would be so proud. I remember being a child and I used to talk to myself about things I wanted to do and of speaking positivity in this world. I would walk around my house pretending to be a speaker in front of thousands. Today, I have the privilege of living this dream out loud, no longer in my mind. I have manifested something that I am grateful for every day.