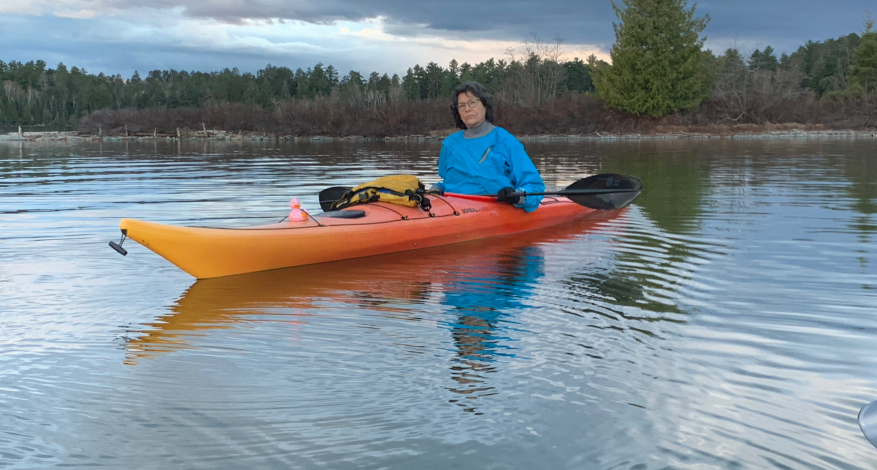 Careering
10 Questions with Victoria Grant
Victoria Grant, O.C., Maang Indoden, (Loon Clan), Teme-Augama Anishnabai Qway (Woman of the Deep-Water People), is a member of the Temagami First Nation.  
Currently, Grant is committed to the work and development of the Indigenous Peoples Resilience Fund, a new national fund that began as a response to COVID-19 in March 2020. The fund is led by Indigenous peoples to support Indigenous organizations and communities. 
Grant has always been a passionate advocate for a more robust Indigenous voice within the philanthropic world. She is especially proud of the Temagami Community Foundation, where she was co-founder and inaugural Chair, and her work with Community Foundations of Canada. Currently, she serves as a director on the board of The Counselling Foundation of Canada and is Chair of the Board for The Canadian Canoe Museum. 
In a sentence or two, describe why career development matters. 
The process of self-knowledge and exploration will help shape your career. Career development helps one identify their strengths and abilities, and to improve in those areas where one may need some support. Career development will help lead you to work that is fulfilling, while providing a lifeline.  
Which book are you reading right now and why did you choose it? 
I am reading Lincoln Highway by Amor Towles. I chose it because I read Amor's novel A Gentleman in Moscow, which was a very good read.  
What was your first-ever job and what did you learn from it?  
My first-ever job was for a couple who owned a resort on Lake Temagami. I waited tables, cleaned cabins and helped in the kitchen. I certainly learned how to cook, but I think most importantly, I learned how to relate to people and engage in conversation.  
What do you do to relax and how does it help you? 
Being a spectator and having the opportunity to be present in my grandchildren's activities makes whatever else I am doing workwise worthwhile. 
What is the one thing you wouldn't be able to work without?  
In this time especially, access to the internet.  
What's something you want to do in the next year that you've never done before? 
I think it would be fair to say that I am open to new adventures. I believe that events or opportunities will always come your way. It is a matter of being ready and seeing them when they are there in front of you.  
Who would you like to work with most and why? 
I am working with the people I would most like to work with right now. I could not have imagined that in this time and space, that I would be doing what I am doing with the people who are responsible for the creation of the Indigenous Peoples Resilience Fund.  
What is one piece of advice you have for people as we navigate these challenging times?   
Look after yourself, understand what you need and take the time to do it.  
Which talent or superpower would you like to have and how would you use it? 
I would like to have the superpower of creating time. I like to do so many different things, and I always run out of time. But I would want to get enjoyment, so not rushed.  
What do you consider your greatest achievement? 
My family. My husband, my three boys and their spouses, and my grandchildren. Nothing better!