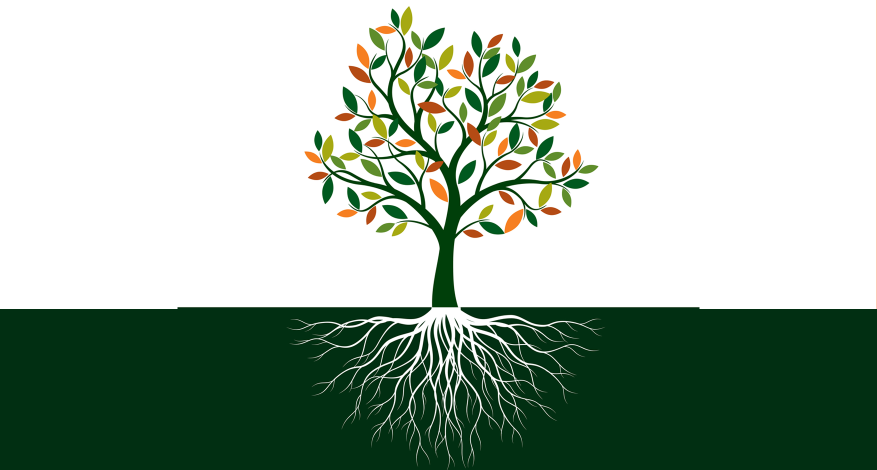 Careering
Client Side: Finding my way home – when your career leads the way
A career in professional fundraising opened up an unexpected path for this business owner to connect with her culture
Rowena Veylan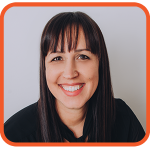 I recently spoke with an Elder from my community. He told me that the Creator is there to guide those who will listen and then he taught me about the Medicine Wheel. I do not have much experience with learning from an Elder, metaphorically sitting at their feet and trying to absorb truths handed down through each generation. I often wonder what that would have been like, if things had been different.
My Grandmother spent 15 years in residential school, from the age of 3 to 18. She did not leave that residential school at all during those years. I once read an excerpt from an interview where she spoke about watching the birds outside and wishing that she had wings so that she could fly away. But even if she had wings, she had nowhere to fly to, nowhere to go.
It has taken me a long time to realize and fully appreciate what has been lost to me and to my family. Not only culture, but also the connection to family – both our direct family and the feeling of being a part of a larger community. I have spoken a lot about my own journey of finding my way home and have had to try to navigate that path forward for both myself and my daughter. It has not been an easy path to follow and I have often felt discouraged, with no idea of where to turn.
---
In the Client Side feature, workers and students reflect on successes and struggles in their career development. Read more Client Side articles from Careering:
You don't need an 'in-demand degree' to be successful
Agility is the 'resilience vitamin' in a career with many twists and turns
I've become the career strategist I wish I had when launching my career
---
Surprisingly, the most unexpected gift of culture and connection opened up to me through my chosen career of professional fundraising. Let me explain!
In 2002, I was introduced to the world of fundraising, something that I had given little thought to in my life. I knew right away that it was the right fit for me as it spoke to my values. I appreciate being in a career that makes me feel like I am contributing, helping others and making a difference.
Through the years I worked for many different organizations and managed to gain experience in almost all facets of our profession. I moved up as I went along in my career until I was managing my own teams. I noticed that I was often brought into organizations in times of change to figure out what was going wrong and move things forward. I used to refer to getting the ship back on track, and at times, depending on the size of the ship, that could take years. When I look back on this time in my career, I realize that what I enjoyed most was contributing to the sustainability and strength of the organization and also mentoring and coaching fundraising staff to succeed.
"… there is no end to the learning, but also no end to the opportunity and joy and pride of having something that is yours."
My passion to share my love for fundraising led to the opening of my virtual fundraising school, The New School of Fundraising, in the fall of 2021. The entire process from the niggling thought in the back of my mind to the day that the school opened its virtual doors was so much more work than I had expected! I have a newfound respect for any entrepreneur who follows their dream and opens a business. From learning about and drafting a business plan to developing a website and taking classes on digital marketing, there is no end to the learning, but also no end to the opportunity and joy and pride of having something that is yours.
I have often been asked why I opened a school. After almost 20 years as a frontline fundraiser, I was burned out, but when I asked myself what I loved most about the profession, it was changing the way that others saw fundraising and helping them to succeed. The process of starting a fundraising school has both surprised me and exceeded my expectations at the same time. I underestimated the amount of work that it would take to get the school off the ground, but since gaining some momentum, I have been overwhelmed with the good wishes and gratitude of those who come through our virtual doors.
I started wondering if I could somehow combine my fundraising knowledge with my interest in learning more about Indigenous culture – my own culture. Could the fundraising school help move reconciliation forward within the non-profit sector?  What would that even look like?
I created a workshop called Indigenous Protocols for Fundraisers with the intent to help the industry with its own reconciliation efforts. It has been our most popular workshop and our attendees have appreciated the safe place that we have created for conversation, learning and sharing. It is times like these that I am able to step into my own Indigenous space, which is so new to me.
Through this workshop, I have been connected to Indigenous fundraisers from across Turtle Island as well as an Elder in my own community who opens each workshop for us. What a gift it has been. Now this connection is driving a different path forward for both myself and the school. The New School of Fundraising will push on with how to support Indigenous fundraisers and Indigenous-led non-profit organizations. Along the way, I will get the gift of learning more about who I am, where I come from and where I belong.
It is interesting to me how our paths in life offer twists and turns. I would have never thought that my fundraising career and school would lead me right back to the path that I had been searching for all along.
A fundraiser, consultant, teacher and mentor, Rowena Veylan has been working within the non-profit industry since 2003 and is the current Founder and Lead Instructor of The New School of Fundraising. The school offers fundraising training to anyone who is interested in learning more about raising money. They run courses and workshops throughout the year, offer private training and host special events.