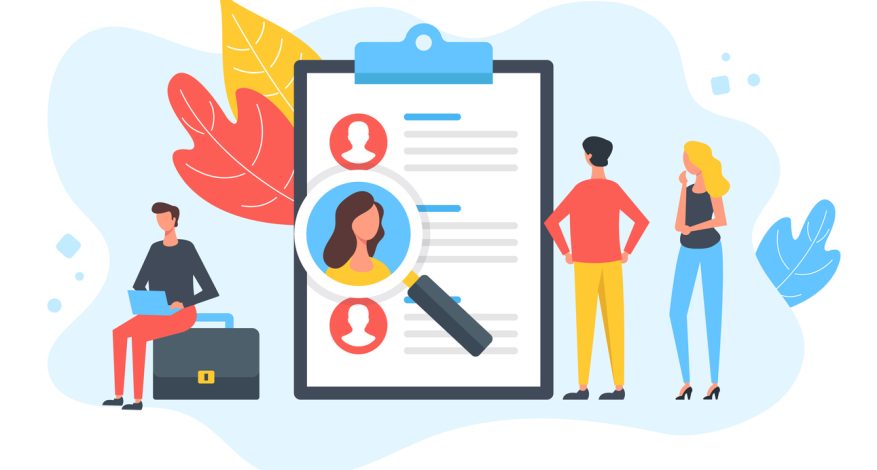 Careering
Helping before hiring: Rethinking employers' post-secondary recruitment strategies 
Passive efforts such as booths and bulletin boards aren't sufficient to engage students 
Gena Hamilton and Liana Thompson 
The COVID-19 pandemic changed the job market, hiring needs and job applicant responsiveness. Concurrently, Generation Z is becoming a larger presence in the workforce. Recruiting recent graduates with sought-after skills to fill job openings is competitive – yet many employers continue to use traditional methods to recruit post-secondary students.  
Employer expectations are that students are seeking to apply for jobs and that one-time interactions are sufficient to engage candidates. Examples of conventional recruitment practices are on-campus booths, bulletin boards, information sessions and student job boards. These strategies are passive and mostly transactional; neither employers nor students are getting what they want out of the process. 
Career practitioners are in a unique position to raise awareness of how outdated recruitment approaches are insufficient to position an organization as students' employer of choice. For example, at a recent career fair, an employer was unhappy with the low traffic they had at their booth. Gena recognized that this employer had chosen all passive forms of engagement – expecting students to do the work to engage with them. Over a series of short coaching conversations, Gena assisted the employer to see the connection between passive recruiting efforts and low student engagement and encouraged them to engage potential candidates by taking a "helping before hiring" approach. 
---
More from the authors
Increasing inclusion and engagement in virtual career workshops
Widening jobseekers' views of education-to-career pathways
Re-envisioning the role of alumni in post-secondary career education
---
Student expectations have changed
Student attitudes toward their future employers have changed. Liana recently surveyed University of the Fraser Valley students on the question: "What could employers do to make you more likely to apply to a position?" Some of the expected answers included employers who offer benefits, remote work options and reasonable wages. However, new themes emerged about students' attitudes toward and expectations of their future employers.  
Students think employers should lower their job qualifications, recognize transferable skills and offer a willingness to train the right candidate. Comments included: 
"Stop expecting 27 years of experience, with an MBA for $17 an hour" and "I think it is important to not solely require a certain number of years [of] experience, but to take transferable skills and life experience into consideration or whether or not the applicant is enthusiastic about learning!"

 

"Temporary workers are more flexible and have a wider range of skills. This makes them more adaptable to fall into roles that they might not originally be considered for."

 

"Employers should offer proper training and not expect someone to come in and know how they want things done without showing them."

 
 Post-secondary career services can support employers to proactively meet students' needs. During coaching conversations, career practitioners can encourage employers to foster a growth culture and adjust their expectations by broadening job qualifications, recognizing transferable skills and training the right candidate. 
Additionally, potential candidates are expecting transparency to feel certain that they qualify for the position and that it is a good fit for them. Career practitioners can ask recruiters:  
Have you considered how students experience your job search and recruitment process?

Do students perceive that they are treated well? 

 

How did you show authentic interest in students' career development? 

 

Do students leave the encounter perceiving that your organization will take care of them as an employee? Shares their values? Will be a place for growth?

 
Employers need to ask if their recruiting practices resonate with students' people-centred expectations and leverage their company culture, values and societal impact to engage with recruits.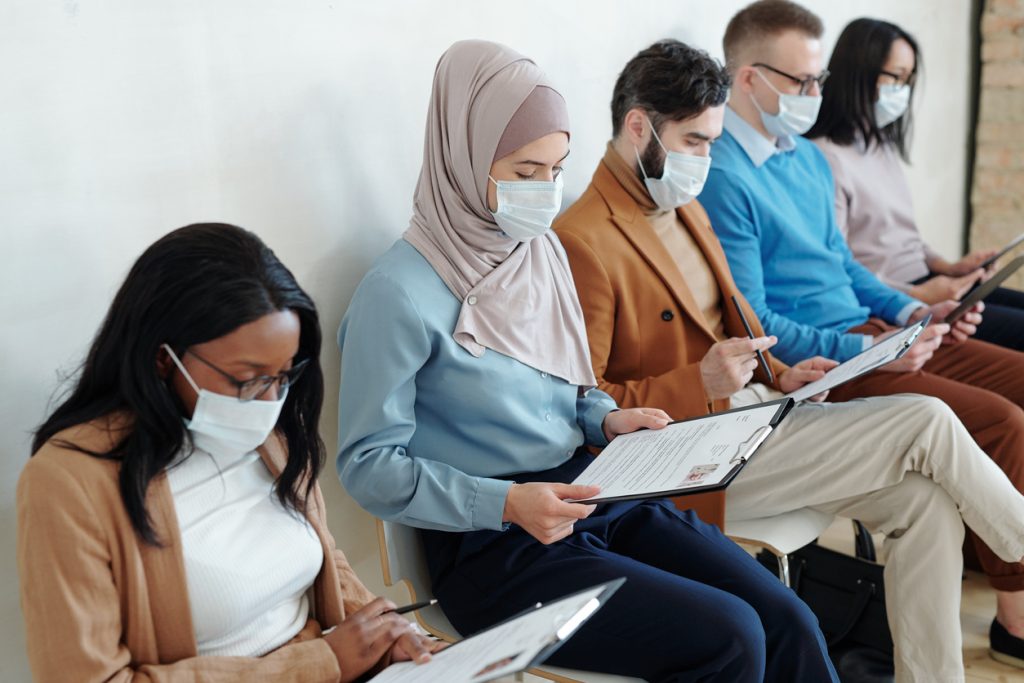 Establishing intentional connections early and often  
How can career practitioners help employers to change their mindset and think differently about their recruiting practices?  
First, we can aid employers to recognize that not every student is ready to apply for a job. Therefore, it is important for recruiters to use approaches that build early connections and relationships with their future workers. Students progress through career readiness stages at different rates. They have different expectations with each stage of awareness, consideration and interest before being ready to apply for a job. Repeated exposure to an employer's brand over time, with intentional interactions that position them as a resource to the student body, aligns recruiting approaches with student needs for every career readiness stage.  
Second, good relationship-management approaches, instead of selling tactics, build connections with recruits. Through mentorship and support, students can envision themselves growing and succeeding with an employer. The technology sector is a good example of using student-first approaches by engaging student clubs and associations through coding challenges, hackathons, meetups and makerspaces to support students to learn from professionals and participate in a community of practice. These recruiting approaches demonstrate that an organization is invested in students, supports their causes and shares their values. Students remember employers who provide motivating opportunities.  
Third, career practitioners can invite employers to participate in delivering student-relevant career education programming. This co-operation builds an early relationship between students and employers while students develop career readiness and confidence to apply for positions.  
Delivering student-centred career education programming 
Employers need to offer their mentorship before they showcase their organization. High-impact methods to be a resource to students should take priority for recruiters, including informational interviews, career talks, speed networking events, on-site organizational tours, employer panels, and supporting student clubs and associations.  
Instead of hosting traditional information sessions about their organization, employers can create content and offer engaging activities to provide career advice in areas of high interest to students, such as strategies for: 
overcoming the entry-level catch-22; 

 

requesting, conducting and following up an informational interview; 

 

answering behavioural interview questions; and 

negotiating salary.  

 
Employers can also provide first-hand experiences to showcase their organization's culture through job-shadowing programs and paid co-operative education, internship and practicum opportunities. Students gain skills and experiences and employers get fresh insights from students. Additionally, through student workers, employers may gain an informal on-campus ambassador to promote their organizational brand with peers who share common values. Employers can offer examples of career transitions through interesting social media content, such as featuring employees who are alumni or student workers providing career advice.  
The feedback from the student survey offers insights about how the attitudes and expectations of new jobseekers are changing. To better attract talent, employers may need to adjust job requirements, expand their search scope and adapt their recruiting approaches. Career practitioners can help employers shift their mindset from hiring to helping: to engage in recruiting activities that are intentional and relationship-centric by putting students first. These "helping" approaches will yield greater candidate engagement and recruiting success for employers.  
Gena Hamilton is a Career Education Co-ordinator at the University of the Fraser Valley with a passion for learning design and innovation in career education. 
Liana Thompson is the Director of UFV's Centre for Experiential and Career Education. She is an educational leader, strategist and skills trainer with an interest in values-based community and organizational leadership.