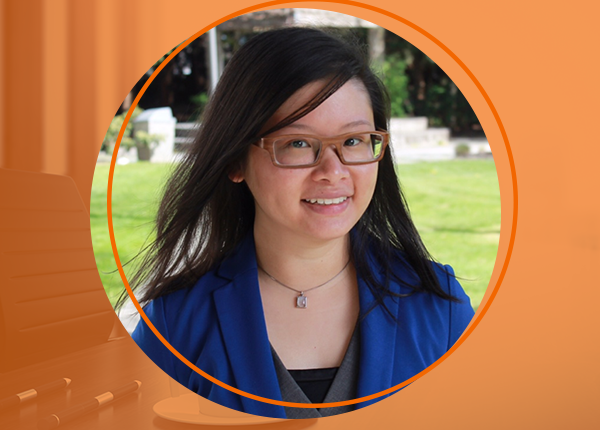 2022
Award-winning career development leader Dr. Candy Ho becomes Chair of CERIC Board
CERIC is pleased to officially announce Candy Ho, EdD, as the new Chair of its Board of Directors for a two-year term. Ho, the inaugural Assistant Professor, Integrative Career and Capstone Learning in the University of the Fraser Valley in BC, will lead the Board in delivering on CERIC's mission to advance career development in Canada. A national charitable organization, CERIC has two strategic mandates: promoting career development as a priority for the public good, and building career development knowledge, mindsets and competencies. 
In her work as an educator, Ho teaches courses that help students consider their educational and life experiences, ultimately helping them design the life they want to live. In addition, she also holds teaching positions in Kwantlen Polytechnic University's Educational Studies department and in Douglas College's Career Development Practitioner Program. The U.S.-based National Career Development Association recently honoured Ho as International Career Practitioner of the Year for 2022. In addition, Ho was awarded the Career Development Practitioner of the Year 2022 by the BC Career Development Association. 
"Candy is a globally recognized leader in the field and we are very lucky to have her stepping into the Board Chair role," said CERIC Executive Director Riz Ibrahim. "From her pioneering research on the role of post-secondary 'career influencers' on student success to championing the integration of the United Nations' Sustainable Development Goals into career education, Candy is an innovative thinker and doer, and a passionate advocate for career development." 
Reflecting a cross-section of diverse career development leaders from across Canada, the full 2022/2023 CERIC Board of Directors includes: 
Candy Ho, University of the Fraser Valley, Abbotsford, BC (Chair)

 

Meghan Lavallee, Manitoba Institute of Trades and Technology, Winnipeg, MB (Vice-chair)

 

André Raymond, Laval University, Quebec City, QC (Past Chair)

 

Sue Watts, Employment + Education Centre (EEC), Brockville, ON (Secretary/Treasurer)

 

Tony Botelho, Simon Fraser University, Burnaby, BC

 

Keka DasGupta, Precision Marketing Group Inc, Toronto, ON

 

Darlene Hnatchuk, McGill University, Montreal, QC

 

Rob Shea, Memorial University of Newfoundland, St. John's, NL

 

Lisa Taylor, Challenge Factory, Toronto, ON

 

Barbara Wilson, Thrive Career Consulting, Toronto, ON

 

Donald G. Lawson, The Counselling Foundation of Canada, Toronto, ON (Honorary Director – Ex-officio)

 

Bruce Lawson, The Counselling Foundation of Canada, Toronto, ON (Executive Officer – Ex-officio)

 
Members of CERIC's three Advisory Committees – Practical & Academic Research; Content & Learning; and Advocacy & Community Engagement – have also been appointed by the Board for the next year. Members of these committees play an important role in shaping CERIC's projects, programs and publications. 
CERIC is a charitable organization that advances education and research in career counselling and career development, in order to increase the economic and social well-being of Canadians. We fund projects to develop innovative resources that build the knowledge and skills of diverse career and employment professionals. CERIC also annually hosts Cannexus, Canada's largest bilingual career development conference, publishes the country's only peer-reviewed journal, Canadian Journal of Career Development, and runs the CareerWise / OrientAction websites, providing the top career development news and views.