Date: Thursday, September 9, 2021 | 12:00 pm – 1:00 pm ET (check your timezone)
Presenter: Lisa Taylor, President, Challenge Factory
Cost: Free
Overview 
Retain and Gain: Career Management for the Public Sector sold out on Amazon on its launch date. In addition, the publication was downloaded more than 2,000 times in the first two months of availability. Clearly, career development, public sector careers and implications for public policy are critical topics in 2021.  
In this interactive webinar, author Lisa Taylor will share how the Playbook has been received as she has worked with groups across the country to introduce this unique resource to executives, managers and employees. Having interacted with close to 1,800 public sector employees in a short period of time, Lisa will share some of the "behind-the-scenes" conversations, findings and uses that have been unearthed. With this insight in mind, participants will have an opportunity to share ideas and strategies for how they might use this resource. 
Why You Should Attend 
Whether you are a public sector manager or a career professional counselling Canadians about opportunities in the public sector, you will find new thinking around the career agility needed for the future work.  
Webinar Learnings 
What career management looks like in the post-pandemic hybrid workplace

 

How career management strategies can help to advance diversity, equity and inclusion 

 

Shifting demographics and the implications for career management today

 

Concrete practical starting points for putting career management into action

 

How public servants at all levels affect the career development of Canadians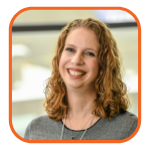 A sought-after expert on today's fast-changing world of work, Lisa Taylor is President of Challenge Factory and the Centre for Career Innovation. Lisa offers invaluable leadership and insights on how to gain strategic workforce and career advantage with a focus on talent equity, demographics and new market dynamics. She is the author of The Talent Revolution: Longevity and the Future of Work, the Retain and Gain series of Career Management Playbooks and The Canadian Guide for Hiring Veterans.