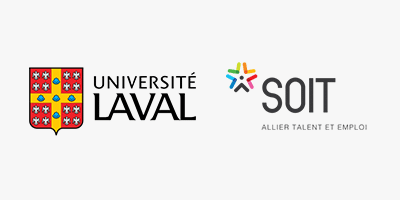 Project Partners: Laval University and Service d'Orientation et d'Intégration des Immigrants au Travail (SOIT)
Languages: French and English
This project led by Marcelline Bangali, a professor at Laval University, will be implemented in partnership with the Service d'Orientation et d'Intégration des Immigrants au Travail (SOIT), located in Quebec City.
Its objective is to design an integrative and holistic intervention model to support immigrants, based on a constructivist approach. Study findings from the project will make it possible to sustainably integrate immigrants into jobs that they consider decent, and which fully contribute to the fulfilment of their needs and fundamental life choices. The research will also help to inform policy decisions related to the improvement of services offered to immigrants.
Results of this project will be used to develop a practical guide (in close collaboration with SOIT) for professionals who work with immigrants and students. The guide will be published in both English and French. The project will conclude with outreach activities and a summer institute allowing for the transfer of knowledge.