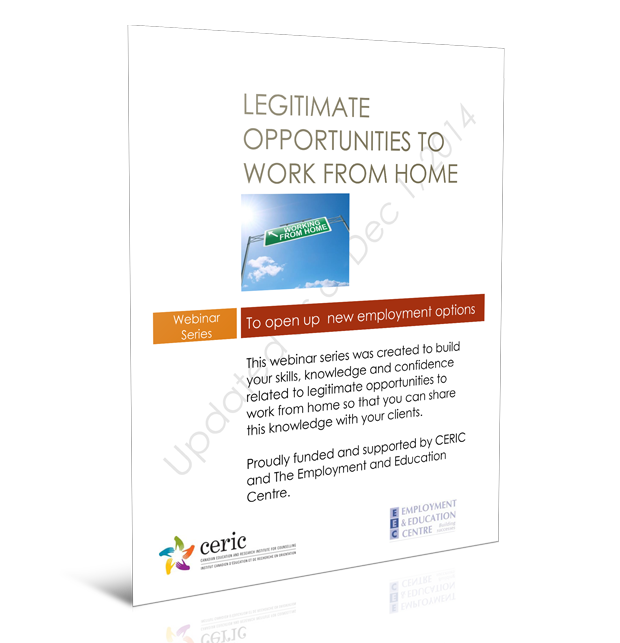 Legitimate Opportunities to Work from Home
These resources are intended for career professionals and others interested in engaging a virtual workforce so that clients can access legitimate work-from-home opportunities. With support from CERIC, they were developed by the Employment and Education Centre (EEC) in Brockville, ON to answer the question: "Are there really legitimate opportunities to work from home?"
The materials were developed as part of a series of train-the trainer webinars on the topic of Working from Home. By educating career professionals and giving them ready-made tools, they are empowered to work confidently with their clients, opening up new options for employment for a number of traditionally underserved client groups including people with disabilities, rural communities, Aboriginal communities, newcomers, caregivers and older workers.
 (Updated as of December 2014)
Legitimate Opportunities to Work from Home Workbook
2886
.
Legitimate Opportunities to Work from Home Client Handout
4830