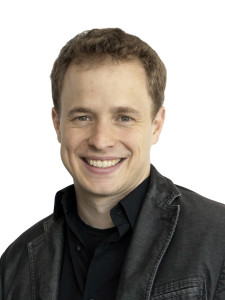 Careering
10 Questions for Marc Kielburger
Marc Kielburger is a social entrepreneur, New York Times best-selling author and gifted orator.
Along with his brother Craig, Marc is co-founder of Free The Children, an international charity and educational partner that empowers youth to achieve their fullest potential as agents of change.
Marc is also the co-founder of Me to We, an innovative social enterprise that advances the vision of philanthropy and provides people with better choices for a better world.
Every year, Marc and Craig organize a series of We Days, Free The Children's signature domestic event attended by 200,000 students from 6,000 schools. We Day also reaches over 6 million viewers through televised broadcasts and has more than 3.7 million followers on Facebook.
In one sentence, describe why career development matters.
Career development helps you find your passion and interests, and in the process enables and empowers you to be able to choose a meaningful path in life.
Which book are you reading right now?
An Astronaut's Guide to Life on Earth by Chris Hadfield. It's a fascinating read and he's such a remarkable person. We're incredibly humbled to have him as an ambassador for We Day!
What did you want to be when you grew up?
A teacher. For as long as I can remember, I knew I wanted to spend my life helping people and many of my biggest role models early on were teachers, including both of our parents and many others who each played an important role in guiding me along the path I am still on today.
Name one thing you wouldn't be able to work without?
My BlackBerry.
What activity do you usually turn to when procrastinating?
I don't procrastinate often but when I do, I like to watch movies.
What song do you listen to for inspiration?
Anything by U2.
Which word do you overuse?
"Grateful." I only wish there were more ways to express just how much we appreciate the amazing, wonderful people who have helped us along the way, and continue to support us every single day.
Who would you like to work with most?
My brother Craig (so I guess I'm lucky!).
Which talent or superpower would you like to have?
Teleportation, so I could avoid taking long flights.
What do you consider your greatest achievement?
The work of Free The Children and Me to We. When we first started Free The Children as a student club almost 20 years ago, we had a dream to build one school. Since then we have built over 650 schools around the world and continue to empower millions of young people every day to become leaders in their own communities.