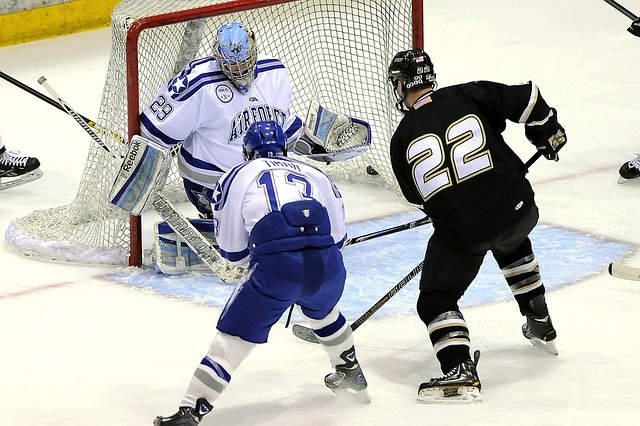 Careering
Investigating Career Transitions of Major Junior Hockey Players
By Lauren K. McCoy
Limited exploration has been directed towards the psychological, social and physical adjustments encountered by elite athletes upon career transition, despite a significant body of research suggesting that athletes that lack transitional coping skills may be at greater risk of adverse outcomes (Smith & McManus, 2008). While recent literature has begun to investigate these issues in other competitive sports, Canadian major junior hockey (CHL) continues to operate as a closed community that commonly restricts access to the institution and its players (Allain, 2013; Robinson, 1998). In an effort to protect their personal hockey careers, active players often perpetuate the insulation of the league through carefully crafted accounts that guard the best interests of the institution (Allain, 2013).
This project aimed to capture the experiences of CHL players before and after athletic retirement and examined factors that were reported to facilitate or hinder this transition. Retirement experiences of former major junior hockey athletes were collected through a case study along with the analysis of several online media articles. Themes identified in both data sources were compared and contrasted to give voice to players' athletic experiences. Among the themes that were found to render a portrayal of CHL athletes' hockey experiences and subsequent retirement are an overestimation of their chances of making it to the NHL; personal sacrifices made for their hockey career, including the impact on their health and education; a social network often limited to the hockey community; and a one-dimensional self-identity centered on hockey.
The findings of this project are relevant to researchers studying athletic career transitions but resulting trends also have the potential to inform personal and career counselling interventions at the practitioner level (Park et al., 2013; Robinson et al., 2007). Transitional support programs should take into account factors such as gender, age and sport structure. Such interventions should be made a continuing facet of each elite athletes' sporting career to address ongoing issues such as one-dimensional self-identity and mental health stigma.
Results of this project will serve as a foundation for future research and contribute to a base of knowledge upon which transitional programs specifically for CHL players could be developed. These results also have the potential to apprise athletes, parents, coaches and sport administrators about how to better foster healthy athletic development among young athletes.
Lauren K. McCoy is a University of Calgary graduate student in Counselling Psychology. As a professional figure skating coach, she is passionate about giving voice to the experiences of elite athletes and improving athletic career transitions.