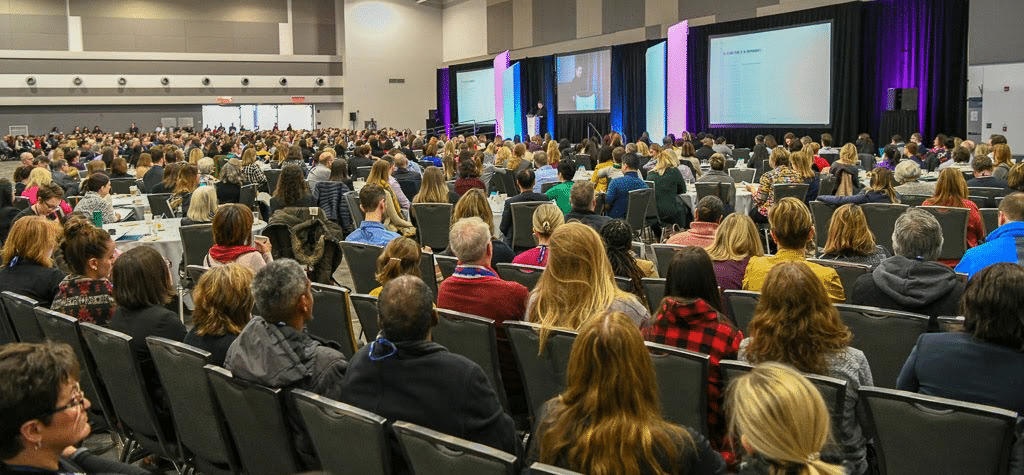 2019
An expanding Cannexus19 hosted a pan-Canadian dialogue on career and workforce development
More than 1,200 delegates from across the country and beyond converged in Ottawa from January 28-30 for the Cannexus19 National Career Development Conference, exploring the disruption that is changing how we define work, find jobs, develop skills and succeed in the labour market.
Conference highlights included:
Three thought-provoking keynote speakers: MacEwan University President Deborah Saucier challenged the perception that arts degrees are "useless"; Australian career theorist Dr Mary McMahon told the story of the ugly duckling to show how systems thinking can help clients construct their future stories; and the Right Hon David Johnston explored how we can build greater trust across Canada.
Dr Roberta Neault was honoured with CERIC's Etta St John Wileman Award for her lifetime of achievement in career development. The award celebrates leaders in the field who combine being a mentor, educator, advisor, advocate and role model.
CERIC launched its new publication, Career Theories and Models at Work: Ideas for Practice with all delegates receiving a complimentary copy. This international collection edited by Nancy Arthur (University of Calgary), Roberta Neault (Life Strategies) and Mary McMahon (University of Queensland) features contemporary and emerging career development theories and models from 60 leading researchers and practitioners.
This year's Cannexus featured more than 150 education sessions with some of the most-attended covering career counselling with soul; trauma-informed career practice, Indigenous stories of post-secondary success; virtual reality tools for career practitioners; and cultivating leadership at all levels.
Other programming included a Workforce Development Spotlight that examined big labour market data, the trend towards micro-learning, and how communities can collaborate for economic inclusion. The ever-popular Spark! TED-style talks returned and a special RBC-sponsored panel of leaders discussed Preparing Youth to Thrive in the Age of Disruption.
The latest programs, products and services were also showcased by 48 exhibitors in addition to special zones focusing on Social Enterprise and Reconciliation.
In a post-conference survey, a total of 95% of respondents rated Cannexus as good to excellent. The majority of delegates indicated that they plan to either use what they learned at work right away or incorporate it over time with 93.1% stating they plan to share what they learned with their colleagues to impact change broadly. Comments included:
"Cannexus 2019 provided valuable insights into the issues that educators, organizations and governments are facing in this transformative time. The discussions and networking provided us with valuable resources that we can appeal to as we tackle the challenges we are facing."

"As a first-timer and someone who has gone to many conferences in my lifetime, I left Cannexus19 recharged, ready to make changes in my curriculum, but most of all I enjoyed networking and getting to know like-minded people."

"Cannexus is an excellent venue for networking, learning about cutting-edge research in the career counselling field, and acquiring new tools to bring back to the workplace. It also sparks a new energy and excitement about our work."

"If you work in career development, this is the conference to attend. I learned practical things, made valuable connections and am confident I can go home and improve my workplace immediately and in the future. I will definitely be back."

"Heading to Cannexus is like a trip to another planet full of people with common ideals and a genuine passion for people. It is where I find my flock each year to learn, share and grow and fill my basket of inspiration."
To learn more about Cannexus19:
Cannexus19 was presented by CERIC and supported by The Counselling Foundation of Canada with a broad network of 35 supporting organizations and sponsors.
The dates for the next Cannexus are January 27-29, 2020 at the Shaw Centre in Ottawa. The Call for Presenters will open in late March and the submission deadline is June 7, 2019.